1 ¶ Finally, my brethren, rejoice in the Lord. For me to write the same things to you is not tedious, but for you it is safe. Philippians 3:1  (NKJV)
I preached the funeral of a dear friend this morning. My friend was a little-old-man who was a substitute teacher at our school. He was on our campus so often that we considered him to be an honorary member of our faculty.
He was a wonderful substitute teacher, and all the kids liked him. Whenever he was hired on for a day, he always cooked breakfast and brought it to the staff. He popped popcorn for his students and fed them those little butter cookies that are round and have a hole in the middle.
Sometimes he brought pizza and invited us to eat lunch with him. He was famous for his Mexican cornbread and brought homemade salad dressing in Mason jars for us to take home with us. I really doubt that he took home any profit from the check that he got for being a sub.
He fought a brave fight with cancer for a number of years. One day when I visited him in the hospital, he choked up and shed tears. He said, "Please tell the other teachers that I am sorry." I had no idea what he could be apologizing for.
He said, "Tell them I'm sorry because I didn't want it to be like this. I wanted us to have some more days together. You know, working at the school."
You see, to my friend, the hard work of being a teacher (which educators often complain about) was his source of constant joy. And with his words, my friend made clear to me how we should live out these words from the Bible: "Rejoice in the Lord always. Again I will say, rejoice!" (Philippians 4:4)
Have you ever noticed how often in the Scriptures we are instructed to "rejoice"? That is an admonition that the Apostle Paul writes to the church over and over. What in the world does this word mean? I realize now that rejoicing is being thankful and happy about anything and everything in your life that the Lord has given you to be glad about.
Each new day we have several options as to how we'll live the next 24 hours. We look at everything that is wrong and missing and bellyache and bemoan our fate. We can procrastinate our happiness, vowing that we will surely be glad when our circumstances finally improve. Or, we can choose to rejoice today, making the best of our situation and giving thanks for all the benefits we see.
I seriously think we ought to choose the last option. That way, we'll spend eternity in the presence of our Lord. And until then, each day we live will be a little bit more like heaven on earth.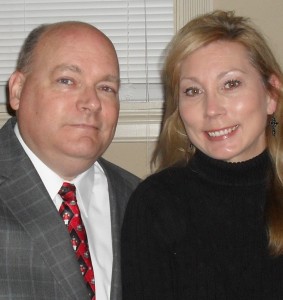 Dr. John L. Cash is the "Country Preacher Dad." He was raised in Stuttgart, Arkansas, and has spent the last 27 years being a country preacher in the piney woods five miles south of the little town of Hickory, Mississippi. (On week days has a desk-job at a public school and teaches Latin on closed-circuit-television.) He and his lovely wife, Susan, live in the parsonage next door to the Antioch Christian Church (where the Preacher is thankful for the promise of eternal life.)  The Cashes have two sons, Spencer (age 21), and Seth (age 18), who live in the parsonage, too, except when they are away at college.  He would love to hear from you in an email sent to countrypreacherdad@gaggle.net.