9 And let us not grow weary while doing good, for in due season we shall reap if we do not lose heart.  Galatians 6:9  (NKJV)
By Bro. John L. Cash, "Country Preacher Dad"
I was blessed to have my beloved grandmother living in the house with us when I was growing up. When I was in elementary school, she was watching me wash my face as I was getting ready for bed one night. She said, "John, don't scrub your face up and down like that. You always want to wash your face with upward strokes only. That will keep you from aging so much. I know you're a child and you don't see how it could make any difference. But time passes, and these things add up. Little things make a big difference over time."
I'm ashamed to say that Mammaw didn't win me over to her method of face-washing. But she continued to cleanse and moisturize her face every night, always patting and stroking in an upward direction.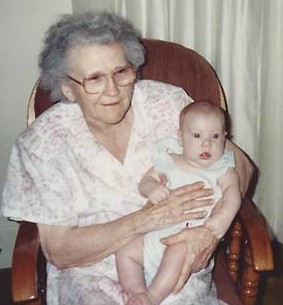 In 2005, she was almost 95 years old. I came back home to Stuttgart to help care for her as her body was finally wearing out and shutting down because of old age. As she grew weaker each day, each evening she asked me to help her sit up on the side of her bed. Then she asked for Pond's Cold Cream and facial tissues to cleanse her face before she went to sleep for the night. And, yes, she always patted in an upward direction.
On a bright Spring morning about a week later, my sister and I were with our grandmother as her spirit left her body and she went to be with the Lord. And in the minutes following her passing, I studied every curve of her face and tried to memorize every part of it — because I loved that face. Then I had a startling realization. Her face did not have a single line on it.
A little while later, I was looking out the window as I was waiting for the funeral home people to arrive. I got to thinking about her lineless face and said to myself, "John you're going to stand at the pulpit and tell the congregation that your grandmother was 95 years old and didn't have a line on her face.  They are going to think you're making it up."  So, I tiptoed back into her sickroom, and studied her face intently once again. Sure enough, there were no wrinkles.
Did cleansing her face with only upward strokes bring this about?I don't know that for sure, but it certainly didn't hurt anything. The truth is, my grandmother had the best life habits of anyone I've ever known.  After suffering a heart attack at age 53, she took good care of herself. She was an excellent cook and ate nutritious food and drank cups and cups of hot tea. She never smoked. Because she never learned to drive, she walked everywhere she went. She toiled in the garden but wore a straw hat to keep the sun off her face. She did stretching exercises. She worked hard serving others and then got plenty of rest. She never missed church services. She had faith in the Lord Jesus and took her burdens to Him.
So what's the moral of this story? Little things make a big difference over time. Each day is a new beginning, and it's never to late to start building good habits and Christian virtue. Devote yourself to Perseverance, Prayer, and Purity of habits. And before you go to bed, be sure to moisturize with Ponds — always upward, never down.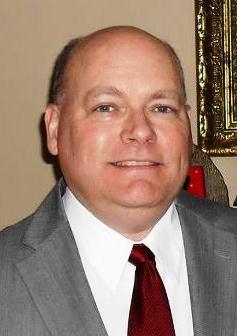 Dr. John L. Cash is the "Country Preacher Dad." He was raised in Stuttgart, Arkansas, and has spent the last 27 years being a country preacher in the piney woods five miles south of the little town of Hickory, Mississippi. (On week days has a desk-job at a public school and teaches Latin on closed-circuit-television.) He and his lovely wife, Susan, live in the parsonage next door to the Antioch Christian Church (where Autumn is a beautiful time for a walk outside and a cup of tea. ) The Cashes have two sons, Spencer (age 21), and Seth (age 18), who live in the parsonage, too, except when they are away at college. He would love to hear from you in an email sent to countrypreacherdad@gaggle.net.