By Ambre Brewster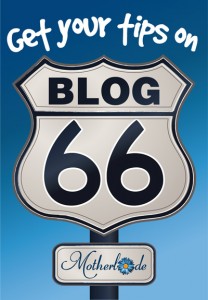 If you're like me, crazy mornings rushing kids out the door, long car lines at pick-up, and driving kids to and from school and other activities all day long has me dreaming about Spring Break!
Actually, all of that extra time during the drives and lines has given me plenty of time to start planning our Spring Break Trip. With that in mind, I thought I'd share highlights from last year's trip with you for ideas for your Spring Break trip in case you are in planning mode!
If you're looking for somewhere warm to visit, I suggest heading south to San Antonio, TX.  The weather that time of year is perfect for spending the majority of your time outside and that is exactly what we did.
While San Antonio has many hot spots like the Zoo, Sea World, and the Children's museum, I'm not going to talk about those.  I'm going to hit on other hidden gems to supplement your trip with!
Riverwalk. Make your first stop lunch at La Gloria Ice House. Park there for free, eat outside beside the river, let the kids play in the grassy area, and enjoy drinks, yummy food, and beautiful scenery! They served one of the best margaritas I've ever had!
After eating, set out on foot to find the main part of the Riverwalk! One thing that is a must is sunscreen and hats!!!  Even though it is only mid-March the sun is hot and blazing! Enjoy the ducks, fish, and art from local artist!
When your legs are tired look for the water taxi! You can buy a all day pass for half of the waterway for $10 or for the whole waterway for $15 or a 3 day pass for $25. You'll probably want a pass so you can ride back to your car at the Ice House at the end of the day!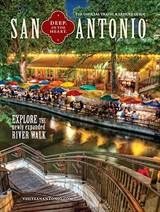 At the Riverwalk Loop stop in at one of several restaurants for drinks and dessert and be serenaded by a mariachi band…. just know it is $10 for ONE song! You can also take a guided taxi tour around the historic loop to learn all about the Riverwalk area.
King William. For breakfast one day head to a part of SA known as the King William area and eat at a restaurant called El Mirador.  I highly recommend their breakfast tacos!
Another great breakfast hot spot is the Guenther House which used to be the home of the Pioneer Flour Mill and its founding family.  The place was beautiful and the food was AMAZING!!! This was my favorite breakfast place. One of the daily specials was Eggs Benedict and they were delicious. They also have yummy pancakes and waffles and a  gigantic cinnamon roll that is bigger than the plate and big enough for 8 to share as an appetizer before breakfast.
After breakfast at El Mirador you can head on foot towards the Alamo! Stop at Hemisphere Park to play and break up your walk! If your legs are tired, look for one of the bike rental stations and rent a bike for an hour, an afternoon, or the day!
Alamo is a huge tourist attraction which almost means there will probably be a HUGE line to stand in if you want to pay and go through it.  Or you can go around to the left of the Alamo and get in for free with no wait.  There are still plenty of things to read about and see for free.
After the Alamo, head to El Mercado to walk around and shop. A great place to pick up souvenirs!
Mi Tierra is one of the best restaurants we enjoyed. Check out the bakery while you wait.  They have candied oranges and sweet potatoes that are SO yummy as well as pralines! The best michelada beer I had here!! And they are famous for their carnita (pork marinated in orange) and cabrito (goat).  Enjoy food and drinks in a very festive atmosphere!
I think if you hit the hot spots I mentioned and add in a trip to Sea World, the Zoo, and/or the Children's Museum you are sure to have a Spring Break the kids will always remember!
More about Ambre: Our family recently purchased an RV and were on the road quite a bit with our three little ones over the summer. Feel free to follow me on our blog to find out about our latest adventure. Also, if you have any questions about traveling with little ones feel free to ask!  For now: sit back, relax, and enjoy the ride!!!