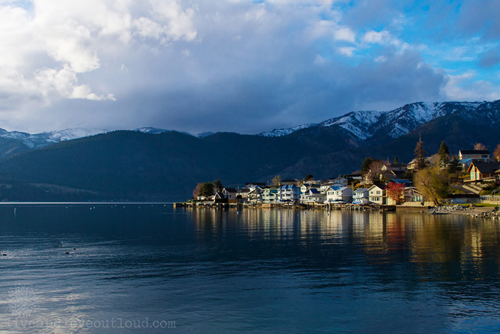 Summer is on the way and we're already thinking about where we might go for vacation. Do you know where you're headed?
In this Blog 66 feature, we enlist the help of fellow mamas across the blogosphere to give us the low-down on their hometowns. This month we're getting some help from Kristi Bonney, blogger, photographer and social media junkie. Kristi lives in picturesque Lake Chelan.
Krist says as far as summer events go, here's what her hometown has going on so far:
Cruizin Classic Car Show in downtown Chelan June 7 & 8: City Cruise, Show & Shine, hula hoop championship. music, entertainment, shopping and activities for the whole family
Manson Fireworks Festival July 4
Chelan Rockin' Fireworks Show July 6
Lake Chelan Bach Fest July 12-20: The Bach Fest String Quartet will be performing free concerts around the valley, wineries, and at the Riverwalk Park.
Lake Chelan Roadeo August 2 & 3
Lake Chelan Fine Arts Festival August 15-18: Arts, crafts, culinary arts, food, special events and live entertainment.
Kristy adds: For more events, visit the Lake Chelan Chamber of Commerce website. It's jam packed with great info on planning your trip and the girls who work at the office are super friendly. In fact, they helped me plan our move out here to Lake Chelan!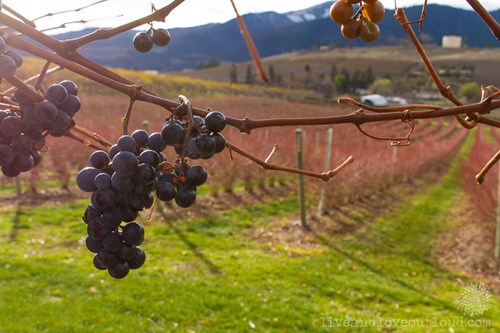 Next up, the Lake Chelan Q&A!
1. Tell us a little about what it's like in Lake Chelan: Lake Chelan is located in north central Washington state and is a 55-mile long lake in Chelan County. Clear, pristine and downright breathtaking, Lake Chelan is a popular vacation destination for families, water sport and wine enthusiasts, many of whom return each year. Lake Chelan offers a wide variety of activities and attractions year-round, but is most popular with summer vacationers.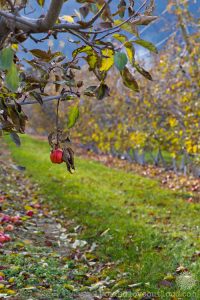 The little towns of Chelan and Manson are nestled on the lake, where vineyards and orchards pepper the hillside.
2. In your opinion, what makes it worth the trip: If you love getting outdoors, enjoy water activities, small town life and wine, then a visit to Lake Chelan is perfect for you! A relaxed and welcoming community awaits you here in Lake Chelan.
3. When I'm visiting I should definitely plan to eat at: Stop by Blueberry Hills Farm for the 400 Mile French Dip – the slow roasted prime beef sandwich served on a lightly grilled baguette that the Seattle Times penned "worth driving 400 miles for!" You can't go wrong at Blueberry Hills. The Danish Yeast Waffles are light and airy.
The Real Man Burger is for serious burger eaters only – no sissies allowed! If you're in the mood for dessert, pick up one of their fresh fruit pies or muffins. Have I mentioned that Blueberry Hills is also a you-pick farm? Great family friendly atmosphere. Beautiful location. Fun decor. Awesome food.
* I wrote about my visit to Blueberry Hills. Click here to read more about it!
4. The best shopping can be found at: Visit Downtown Chelan and Downtown Manson and shop in one of the many family-owned gift shops and boutiques for anything from fine art to jewelry, clothing, gourmet fudge, whole food items, local wine, cheese and more.
5. You do not want to miss these local attractions:
Blueberry Hills Farms: Pick blueberries, dine in the farmhouse or out on the patio or indulge in one of their homemade decadent desserts.
Chelan Riverwalk: Get active and enjoy the one-mile scenic river view loop trail in downtown Chelan
Slidewaters Lake Chelan Waterpark: Great place for family water park fun.
Vin du Lac Winery: Stop by for a wine tasting, tour, delicious meal in a beautiful setting and live jazz music on Saturdays!
6. A hidden gem: Stehekin, though not hidden, is an absolute must-see. Tucked away on the northwest end of Lake Chelan, Stehekin is accessible only by boat, seaplane or hiking. Simply put, Stehekin is heaven on earth. Take the ferry and stay awhile. There's lots to do – river rafting, kayaking, horseback riding, bicycling.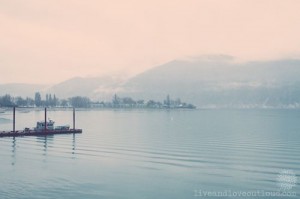 7. Be sure to take your kids to: Slidewaters Lake Chelan Waterpark. Be sure to take your kids to Slidewaters Lake Chelan Waterpark for a day filled with family fun outdoors. Enjoy some fun in the sun on the rapids, lazy river, hot tub, kiddie area and the many slides throughout the park. Also available: volleyball court, private pavilion, concession stand, gift shop and air brush tattoos!
8. The most kid-friendly hotels are: Campbell's Resort is a family friendly hotel located right along Lake Chelan with walking access to shops and more. Expect sweeping views of the lake, friendly service and great amenities. Lounge along the private beach, or jump in one of the pools or hot tubs. They have two of each! Dining and spa services located on site as well.
9. For couples-only excursions: There are lots of great couples-only options. Get in on any of the many wine tours and tastings here in Lake Chelan. Grab a game of golf at Bear Mountain Golf Course. Relax and indulge in a couples massage at Campbell's Resort. Or, stop by the Mill Bay Casino for some gambling fun.
10. The best time of year to visit Lake Chelan is: While Lake Chelan offers a variety of activities and events throughout the year (including skiing at Echo Ridge during the winter months), you'll find so much to see and do during the summer – boating, swimming, golfing, tennis, wine tasting, farmers markets, fresh fruit stands and more.
11. The coolest thing about this area is: One of the things I love most about Lake Chelan, besides its obvious beauty, is its small town atmosphere. The residents are friendly, welcoming and committed to maintaining Lake Chelan's charm. You won't find fast food restaurants or big box franchises within city limits. What you'll find instead are family-owned businesses run by folks like you and me.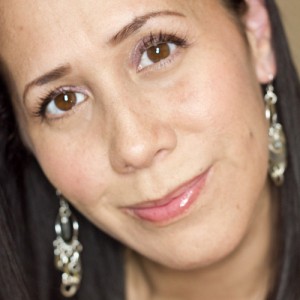 Kristi Bonney is a 30-something Native Hawaiian transplant living in the Pacific Northwest. Writer. Photographer. Speaker. Social Media Junkie. Author of photography and lifestyle blog, Live and Love Out Loud. Co-creator of the popular Nurture Photography online photo challenge series. "I blog. I take photos. I explore the world around me. I strive to live unapologetically out loud." Follow her on Twitter @tweetingmama. *All photos courtesy of Kristi Bonney