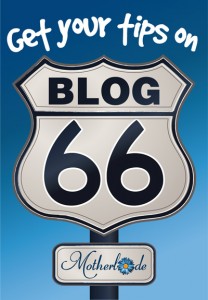 Are you hankering to Go West?!
If so, maybe you should consider Tucson, hometown of Becca Ludlum, blogger at Our Crazy Boys. Becca shares some of the best parts of her city here on Blog 66:
When I'm in Tucson, I should definitely plan to eat at:
Blanco Tacos + Tequila, Tohono Chul Tearoom or Café Poca Cosa. All three of these restaurants are frequented by locals for the atmosphere and amazing food. Blanco is part of a local restaurant chain and has to die for margaritas, the "tea room" (as locals call it)
has a seasonal organic menu, and Poca Cosa has an amazing menu that changes twice daily and is brought to your table written on a chalkboard.
The best shopping can be found at:
La Encantada – it's an upscale outdoor mall where you can window shop (well, I window shop. Maybe you can shop for real!) at stores like Tiffany & Co., lucy, and Williams Sonoma. Looking for local treasures? Head to Tres Amigos!
You do NOT want to miss seeing:
The Arizona-Sonora Desert Museum! See local animals of all types n their natural environment. Don't miss "Live & (sort of) On The Loose!" where you'll get an up close view of reptiles like Mexican Beaded Lizards, Diamond-backed rattlesnakes, and gila (pronounced "heela") monsters.
Don't worry about going to:
The Biosphere 2. It's overrated and out of date, especially if you have children with you.
Be sure to take your kids to:
Ben's Bells. They'll all get a little messy and become part of something so much bigger than themselves. "Be kind" is a message that everyone needs to hear more.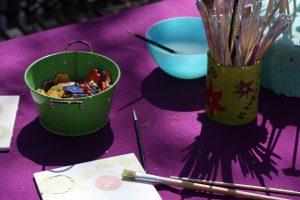 The most kid-friendly hotels are:
J.W. Marriot Star Pass (lazy river, water slide, teen lounge) and Ritz Carlton Dove Mountain (ranger program, pool with water slide) both have great summer deals and fantastic amenities for kids and teens.
For couples-only excursions, stay here:
I have to go back to J.W.Marriot. Amazing rooms, the 5:30 nightly tequila toast, and five amazing restaurants to choose from make Star Pass a Tucson Staycation favorite.
The best time of year to visit Tucson is:
October-November or March-April. It's cooler then!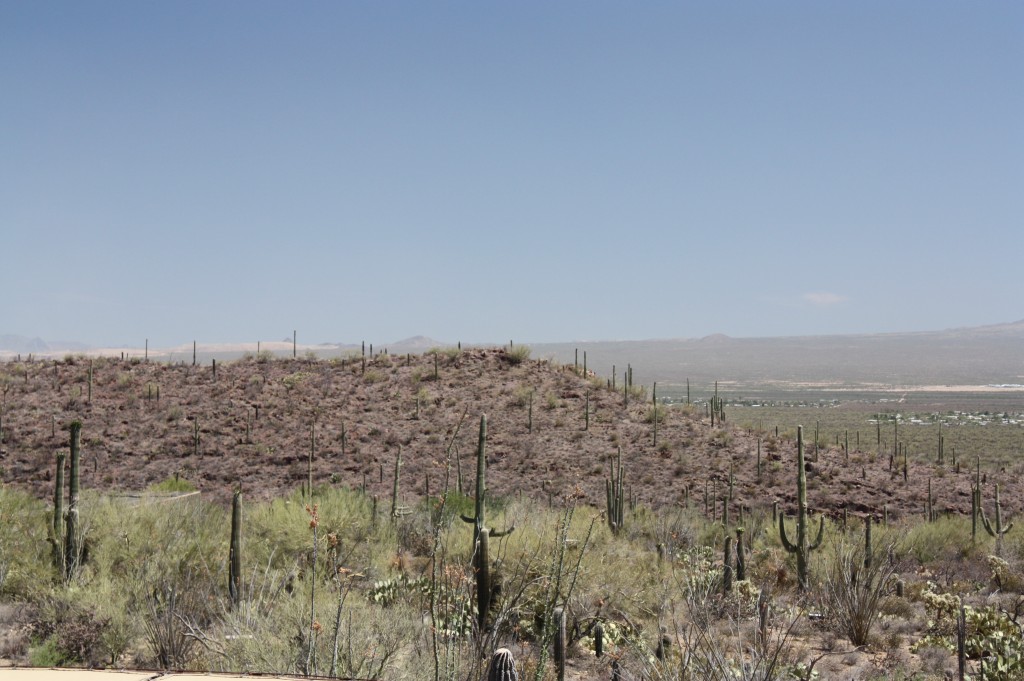 An awesome thing about Tucson is:
The 4th Avenue Street Fair comes to town every spring and fall and with over 400 craft booths, food vendors, musicians, and street performers. If you're in town when the street fair is going on, it's a must see!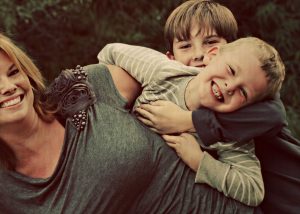 About Becca: Hi there, I'm Becca – a mom of two amazing boys who wants you to feel right at home in this little corner of the internet. I'm an Arizona desert dweller, a speech therapist on a break from speech therapy, and a lover of any and all margaritas. My goal is to make you smile with each post I write. Thanks for stopping by and keeping up with Our Crazy Boys!