By Becca Mala, mama of 3

This month Becca brings us her favorite apps for mamas of babies and beyond!
Here are her top picks:
The Baby Monitor 3G (3.99)
This is seriously the best & super inexpensive for all that you get with the app! There are plenty of gadgets for monitoring your baby while they sleep, but Baby Monitor 3G saves the hassle of buying a specific tool for the purpose.
It's a monitor for your phone, tablet, or PC, allowing you to hear every noise, stream live video, and even soothe your child remotely. It's also useful if you're traveling for work and simply don't want to miss out on those special moments.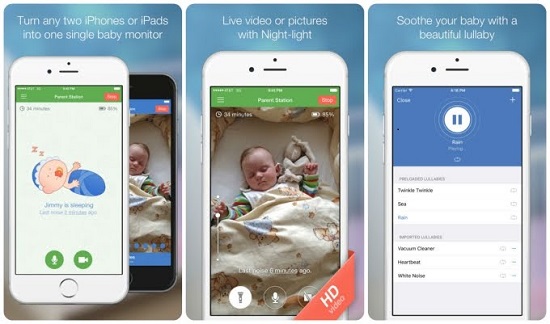 Baby's Playful Hands (0.99)
Your infant is going to be attracted to your iPad or iPhone like a moth to a flame. It's just a fact of life. Baby's Playful Hands gives them an app to play with. Each time, your baby touches the screen, colorful stars leap from their fingers, with different audio and visual feedback depending on the instrument being played at the time. Just make sure your little one has a bib on, drool city might attack your screen 🙂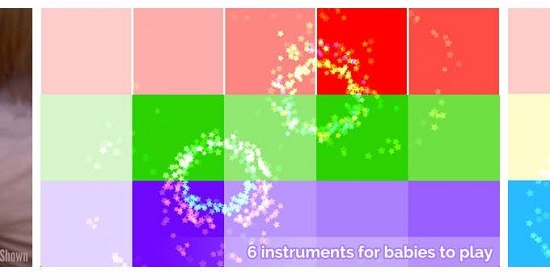 Baby Feeding Log (free)

This no-frills app simply logs breastfeeding, bottle feeding, diaper changes and sleep schedules. It also emails the collected data to the user in spreadsheet format… heaven!
The Continuous Care App (free)
ContinuousCare is sort of a one-stop app for all things health care related. You can store scheduled appointments and medical records, ask health care specialists (real ones, not Google U graduates) medical questions and sync information from your device's health app to monitor any ongoing treatments for you and your family. Plus, if your doctor uses Virtual Practice, you can schedule video consults and follow-ups without ever leaving the house.
The Wonder Weeks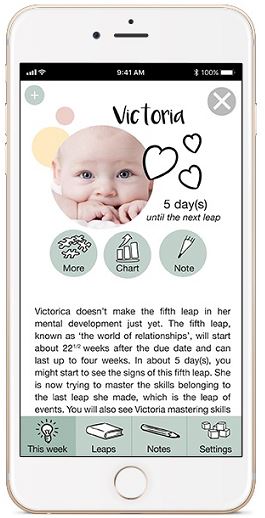 This award winning app based off of the book by the same name is a game changer and I love it. It explains to me each time I go "what the heck is going on with my normally happy baby?!"
Great,simple charts to help me decipher what my little one is going through and how long the storm will last:)
According to the app.."Whether you're eager to find out what's next, or looking for insight into why your sweet angel is suddenly a cranky devil (could it be a developmental spurt?), this baby app has got you covered with video explanations and over 500 facts about your baby's cognitive development. The week-by-week updates are informative, fun to follow and a notes feature helps you learn at your own pace." This one is 4.00 for iPhone and 5.00 for Google Play but worth it!
Snapseed (free)

If you are like me and have taken 5,678 pictures of your new little one, I found this brilliant app that is also super fun to use and helps upgrade your photos:) Snapseed is an easy-to-use photo editor even for not so savvy users. Quick swipes can adjust brightness, contrast, color and more.
The Sound Sleeper (free)

The Sound Sleeper is a genius sleep aid! This app provides so many sounds that help soothe your little one pretty fast! I use it when doing feedings before naps, bedtime, walks, car rides, errands.. anywhere! It works!
This app also has a sleep tracker to help you figure out schedules and what is working for your child. It can also be set up to automatically play a song for your baby the moment (s)he wakes up crying- excuse me?! I love this. It does have in app purchases but worth it 🙂 It has some of the best white noise, vacuum cleaner, lullaby, you name it sleep sounds. Super easy to navigate and it works! I use it while feeding or when my baby is super fussy and it instantly helps calm her down and gets her down for her naps/bedtime.
The Happy Kids Timer
This app is not for newborns or babies but I wanted to include it as it has been pretty awesome for our 6 & 5 year old.
Routines are great for our kiddos but not so much in the mornings. That's where this app comes in handy. It has these super easy tasks/chores for them to do each morning & they can navigate it themselves- YES they can do it and they think it's fun!
It has super cute graphics and fun music to help motivate them. It's like a game for them and anything to help move the train along during the mornings is welcome in our home. It has other activities as well to help keep your children motivated and engaged:) GOLD MEDAL.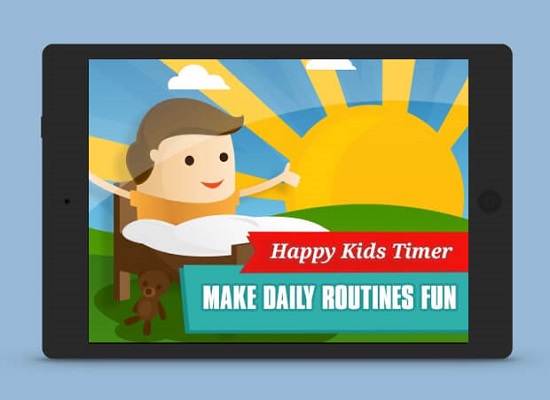 ABOUT BECCA: Becca is a mama of three, including sweet baby Finley Rose, and is a dance teacher who runs the ballet program for The Movement Dance Studio in Springdale. Becca loves sharing recommendations with her friends and fellow mamas!