Anybody hungry for a little Good Gossip? If so, pull up a chair and prepare to enjoy our guilt-free "dish" on the latest celebrity news. Speaking of a good dish, please note that this bi-weekly feature is sponsored by the makers of RingO's, a Northwest Arkansas-based company. (I have one of the pickiest eaters in the universe, but the kid loves RingO's. Find them in the freezer section.)
By now we're sure you've seen the stunning engagement ring on Kate Middleton's hand. Here are a few facts about it: It's got one 18-carat sapphire which was chosen by Princess Diana (who wore it as her engagement ring). It has 14 diamonds. In 1981, it was worth $42,000. Today, it's worth half a million! You can buy a knock-off of the famous ring on QVC for about $35. (Source: People magazine, December 6, 2010 edition)
Speaking of engagements, Jessica Simpson had a low-key engagement party at her parents' home in California to celebrate her engagement to former NFL player Eric Johnson. Sources say her parents love her fiance, and they speculate that the engagement won't be a long one. Jessica's engagement ring features a large ruby sparkler. (Source: People magazine, December 6, 2010 edition)
Former American Idol finalist Chris Daughtry and his wife Deanna welcomed fraternal twins (named Adalynn and Noah) who were born via surrogate on November 17th. Chris recently tweeted "Our family is overwhelmed with joy by these two precious gifts from God!" The twins join a big brother, Griffin, and big sister, Hannah. (Source: People magazine, December 6, 2010 edition)
More baby news! Rock star Pink announced on the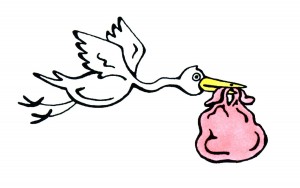 Ellen show that she is pregnant, and they think the baby is a girl! Pink said she is worried she might end up with a daughter as unruly as she is. Pink is married to Carey Hart, who is a motocross racer. The couple have not yet announced a due date. (Source: People magazine, December 6, 2010 edition)
Even manly actors like Colin Firth get misty over Disney movies. The actor recently told People magazine that watching "Dumbo gets me all the time. The scene where he visits his mom where she's locked in the cage and holds him in her trunk through the bars. I choke up and I'm a real mess," he said. (We totally understand, Colin. Right there with you on that one.) Colin also said his favorite indulgence is a good old American burger with all the trimmings. "If I'm going to eat a burger, I'm not going to hold back. It's heaven!" (Source: People magazine, December 6, 2010 edition)
Robert Pattinson's hair is so famous these days that we thought we should share this little tidbit with you. People magazine reports that he uses Black & White Hair Pomade, so that might be a good gift for any Twilight-obsessed friends on your gift list this year. Cost is about $18 on this website: rickysnyc.com.
This bit of info might score you some "cool mom points" with your kids. The sequel to
the movie Cars is due out in June 2011 and features at least four new cars. (Well, one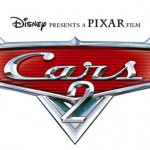 of those newbies is acutally a plane.) The new cars' names are Grem (voiced by Joe Mantegna), Siddeley (voiced by Jason Isaacs), Holley Shiftwell (voiced by Emily Mortimer) and Finn McMissile (voiced by Michael Caine). The sequel  is described as a "spy movie" set in a location full of exotic cars. (Source: People magazine, November 29, 2010 edition)
Good Gossip is a bi-weekly feature sponsored by RingO's Chicken Rings, which is a USDA Child Nutrition Certified food. RingO's (original flavor) have only 3 grams of fat per serving and NO trans fatty acids. Click here to read more nutritional info about RingO's. Click here to see what parents are saying about the product on Facebook!