Okay… I love this show, but c'mon, people. Really? You send Didi Benami home instead of "Teflon"

Tim Urban? Are ya kidding me?
But apparently Ryan Seacrest was not kidding Wednesday night when he sent poor Didi packing, and the judges were not feeling generous with the infamous "judges' save." There was no saving Didi, which is too bad because I dig her voice. I say she could have a successful singer/songwriter album one day — hopefully soon.
Granted, Didi was not at the top of her game Tuesday night when she sang "What Becomes of the Brokenhearted". It was a little bit pageant-like and not true to the singer/songwriter vibe where she shines most. But I thought it was still way better than Tim Urban's take on a classic Anita Baker song, "Sweet Love." The third member of the bottom three was Katie Stevens, and this is the seco

nd week in a row that she's been in the bottom three and been the first sent back to safety.
This might not be a popular thing to say, but I did NOT get Siobahn Magnus' performance Tuesday at all. I was half-expecting her to be in the bottom three because there were notes during her performance that were downright painful. I cringed. Yeah, sure she can hit the high notes, but it gets kinda screamy sometimes, if you ask me. She's cute and quirky and odd and genuine, and I guess that's enough to keep the votes coming in for her, but she's not one of my faves.
Speaking of faves, hurray for Lee Dewyze! He's finally in the zone. His performance of "Treat Her Like a Lady" Tuesday was, by far, his best song of the season. I hope he can do something like that again next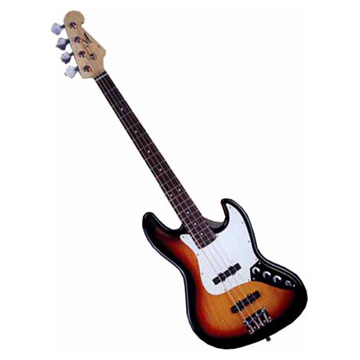 week. I also really like Casey James, and my 5-year-old son thinks he's the best because he plays the electric guitar which makes him automatically cool. I'm betting he is polling well with the teens and tweens, as well.
Andrew Garcia was much better this week with a cool version of a Chris Brown song, and he really needed to step up his game. Michael Lynche also turned in a really strong performance. Aaron Kelly did "okay," but it didn't blow anybody away. Crystal Bowersox left the guitar behind and played piano while singing "Midnight Train to Georgia," which was great. I agreed with Simon that it would have been cooler without the back-up singers. And Katie Stevens sang Aretha's "Chain of Fools," and it proved she can really sing but it just didn't sit quite right for some reason. Maybe it was too old for her innocent girl-next-door looks. I don't know.
So… what do you guys think? Entertainment Weekly called this season of Idol the weakest in terms of vocal talent. Were they right? And, if not, who are you tuning in to watch this season and why? Click the big orange comment button to post your thoughts.