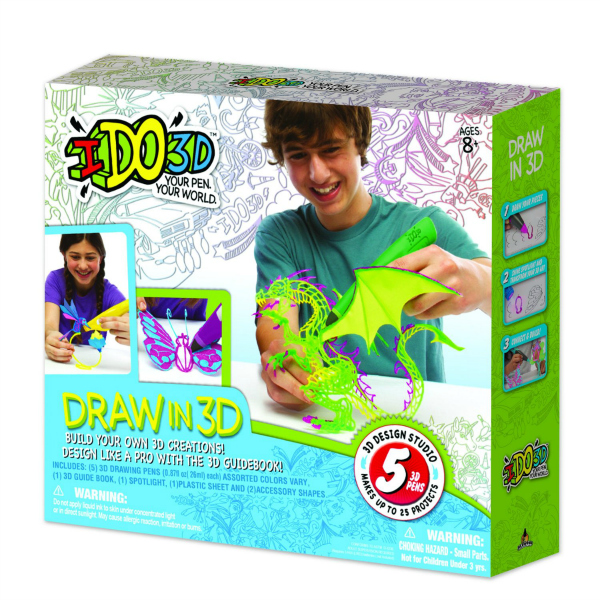 Attention all sale-lovin' mamas: If you're trying to get the kids' gifts bought and wrapped before the last minute, you may want to set the alarm on your smartphone and grab this toy when it goes on "flash sale" Thursday morning on Amazon from 8 a.m. to 9 a.m. It'll be $10 off the regular price, which means you can get it for $14.99.


The toy is called IDO3D and it's a 3D art pen and a guide book that includes directions for how to make up to 25 different projects. It also comes with 5 ink pens.
We have not yet tried this toy out ourselves, but our tech-savvy friend Jen Adair and her two kids have tried it and they loved it. (Jen says she thinks it's best for kids who are age 10 or older.)
Click here to see a video that gives you a little glimpse of what the toy can do. If your kids are into art and cool 3D effects, you might want to check this out and get it while it's on sale between 8 a.m. and 9 a.m. Thursday (November 19th.)
If you grab one on sale, here are some tips (written by Jen and her kids) on how to make your 3D creations look awesome. Happy sale shopping!