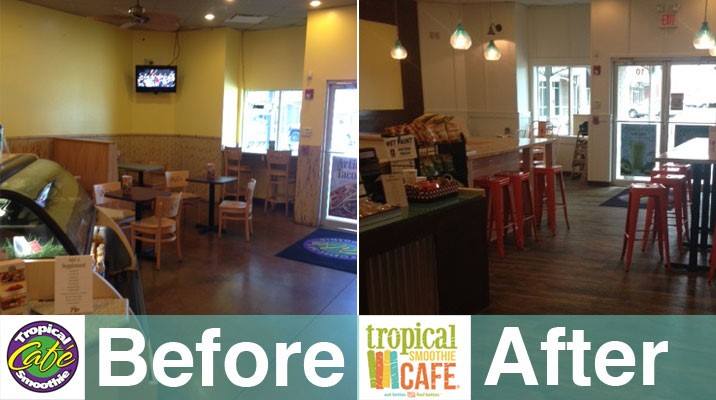 Tropical Smoothie, the awesome company that's sponsoring our NWA Mom Prom Queen this year, will reveal a new look this coming Friday (April 10).
To celebrate, Tropical Smoothie will treat its customers ALL DAY at a grand re-opening at the Fayetteville location. Not only will there be special food deals, anyone who stops by on Friday can sign up to win an iPad Mini
Don't you LOVE the new logo?
On Friday, food specials will include $1.99 tacos, $1.99 Island Green Smoothies & $1.99 Mango Magic Smoothies. Tropical Smoothie will also be introducing a new "refreshed menu" on Friday.
Click here to follow Tropical Smoothie Cafe on Facebook for more info about Friday's event and to stay in the loop about food/smoothie deals they offer at their cafes.