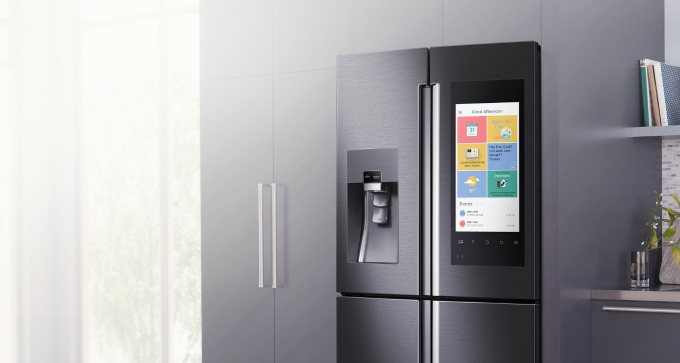 Note from the mamas: Besides our cell phones, the machines in our kitchens are the ones we interact with most on a day-to-day basis. That's why we're constantly on the lookout for the latest advancements in the appliances we rely on so much. We asked our friend and website sponsor, Judy Bilyeu of Metro Appliances & More, to bring us up to speed on some of the new technology she is seeing introduced in the appliance industry. Keep in mind you can see some of these appliances in person on the showroom floor at Metro Appliances & More in Springdale.
By Judy Bilyeu, Metro Appliances & More

Technology has made some pretty impressive advancements over the years, and the appliance industry is no exception. Consumers everywhere now have the ability to make their kitchens a little smarter with interactive,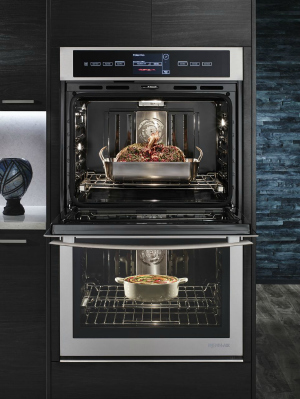 streamlined appliances that can be accessed and engaged remotely. Indeed, the lines of Internet-connected appliances — from ovens to refrigerators and washing machines — have made technological leaps in household maintenance.
This summer, Electrolux is introducing a new innovative product that eliminates the need to stand beside the oven, checking every few seconds to see if your roast is ready. These new cookers are equipped with cameras inside the oven, allowing you to monitor the progress of your meal on your mobile phone. This appliance will also revolutionize cooking life for those among us who don't have a natural instinct for when to put certain things in the oven or get started on sides to ensure everything is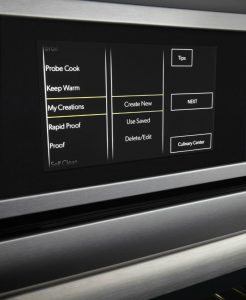 completed at once and maintains its heat. A separate app will signal when work needs to begin on each component of the meal and help ensure the heat remains in proportion to the recipe.
Other innovations come in the form of the new Samsung Family Hub Refrigerator, which is revolutionizing the way families communicate. The Family Hub Refrigerator streamlines household communications. With a 2.1-inch full HD LCD resolution screen, families can post, share, and update calendars, leave notes, pin photos, and even display the kids' latest artistic masterpiece. The Family Hub will also help organize groceries and identify items that need to be restocked.
Kitchens really are becoming one of the smartest rooms in the house. The latest in appliances offered by premium brands are designed to modernize your kitchen experience. Digital panels on appliances have become more and more mainstream, but Metro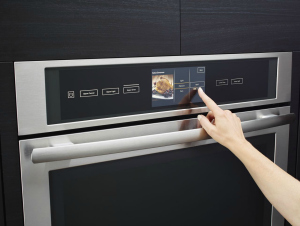 brands such as Dacor, Viking, Jenn-Air and Wolf have upped the ante with touch-screen displays and guided cooking tutorials. Many of these ovens feature the added ability to choose the meal you intend to prepare from a specific stored recipe. The application will suggest the appropriate temperature based on your meal's specifications, which range from how done your meat should be to the type of pans you intend to use.
As we advance further, appliances working in tandem will help maintain connections to gauge when one process ends and the other begins, reinvigorating everyday tasks. We have officially entered the era of at-home James Bond technology.
For more info on the appliances mentioned in this post, swing by the Metro Appliances & More showroom in Springdale or call them at 479-750-2200. Click here to visit Metro on the Web.