After what seemed like a particularly brutal winter, it's FINALLY t-shirt weather in Arkansas. (Cue the choir singing Hallelujah!)
To celebrate the warmer temps, we're posting a few of our favorite t-shirts from Arkansas' premier t-shirt company, Rock City Outfitters. This company is owned and operated by fellow Arkansans who have a whole line of shirts devoted to all things Arkansas. Here's the one we're loving this week. (Notice how the design is made up of hand-drawn pigs? Clever, huh?) Just click on the photo if you want more info or if you want to order one for yourself.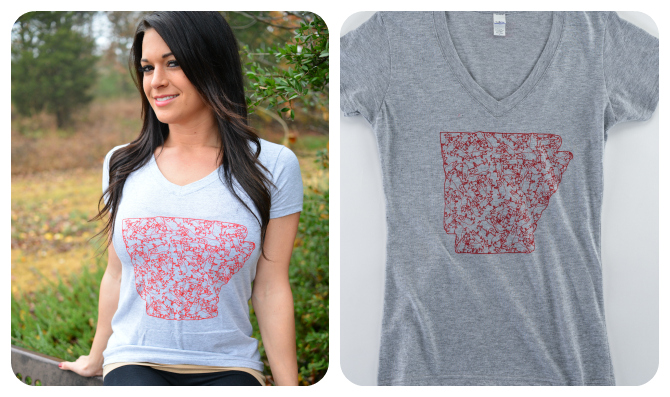 And we can't leave out the kids, who also happen to LOVE a soft, comfortable t-shirt. We think the style shown below has a certain amount of preschool swagger. (We love the all-American look of a baseball tee!) Click the photo if you want info on how to order the shirt.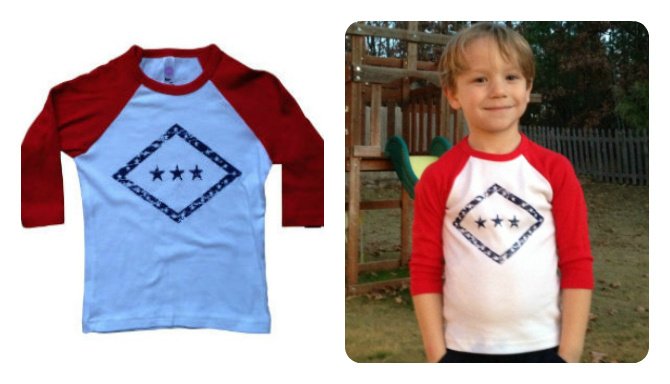 There are LOTS of different styles of shirts made by Rock City, so click HERE to see the line-up. Some are specific to different areas of the state, which is fun for those of us who grew up in a different part of Arkansas.
Rock City Outfitters made the shirts for last year's NWA Mom Prom and they are our favorite t-shirts EVER. They're crazy soft with a shallow V-neck, no scratchy tag and they have the ability to go through the washer and dryer hundreds of times without falling apart or shrinking. We love 'em.
Rock City will be doing this year's Mom Prom shirt, too! Can't wait to show you guys the new design at this year's NWA Mom Prom on May 30th. Click here if you still need to get your ticket.