My sister-in-law thinks my son may have ADHD based on conversations I've had with her about some of my son's difficulties in school. What are some red flags that would indicate he needs to be tested and how would I get the process started? It feels so overwhelming.
ADHD (Attention Deficit Hyperactive Disorder) currently affects up to 12 percent of our children, and these numbers seem to just continue to climb. Often times, parents start to feel overwhelmed when others question if their child may have ADHD. Many parents feel like they've done something wrong, when in reality they have done everything right.
They've been to the school, talked with their kids and provided every resource imaginable. But sometimes, the typical things parents do to help their children just aren't enough. That's when it's time to seek help from a professional, like a behavioral health therapist or doctor. There may be an underlying problem that requires both medical and behavioral support.
How do you know when it's time to seek out that extra help? Look for some of these difficulties in your child's behavior:
trouble paying attention
inattention to details and makes careless mistakes
easily distracted
loses school supplies, forgets to turn in homework
trouble finishing classwork and homework
trouble listening
trouble following multiple adult commands
blurts out answers
impatience
fidgets or squirms
leaves seat and runs about or climbs excessively
seems "on the go"
talks too much and has difficulty playing quietly
interrupts or intrudes on others
Any child may show some or all of these behaviors at times, but the child with ADHD shows these behaviors more frequently and severely than other children of the same age. One suggestion would be to watch your child when they are around a group of same age friends. Do they show any of the listed behaviors much more frequently than their peers? If so, it may be time to seek that extra help.
Selecting the right mental health professional for this comprehensive assessment and treatment is the key to a good outcome. Parents should ask their pediatrician or family physician to refer them to a child and adolescent psychiatrist, who can diagnose and treat this medical condition. In addition, Ozark Guidance Center has a group of Board Certified Child and Adolescent psychiatrists, psychologists and licensed clinical professionals trained and experienced in providing you confidence in the knowing whether or not your child may have ADHD. (Our protocol includes complete assessments and appropriate treatment for your child and family.)
Treatment for ADHD can vary greatly depending on the professional you seek assistance from, but treatment can include behavioral plans, parent training, self-regulation skills and medications. These strategies can help improve a child's behavior and performance in school and at home.
I wish you the very best as you pursue answers about your son's challenges at school. If we can help, call Ozark Guidance at 479-750-2020 to get more information or to schedule an appointment.
Sincerely,
Dr. Randy Staley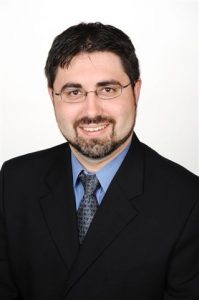 Dr. Randy Staley is a native Arkansan. He completed medical school at the University of Arkansas Medical School and a five-year combination psychiatry, child psychiatry, and general pediatrics residency at the University of Kentucky in Lexington. Staley is the Chief Medical Officer for Ozark Guidance and has been serving clients within therapeutic day treatment, therapeutic foster care, and outpatient children's services. His background, professional and personal interest lends a unique perspective on the condition, diagnosis, and treatment options for children and adolescents with ADHD. 
Therapists at Ozark Guidance would be happy to answer your questions and read what's on your mind. Click the butterfly icon below to fill out an anonymous submission form with your question or concern. The form contains NO identifying information and is designed to give local women an online place to share concerns with a person qualified to offer feedback. 

Disclaimer: This RESPONSE does not provide medical advice It is intended for informational purposes only. It is not a substitute for professional medical advice, diagnosis or treatment. Never ignore professional medical advice in seeking treatment because of something you have read on nwaMotherlode or Ozark Guidance websites.