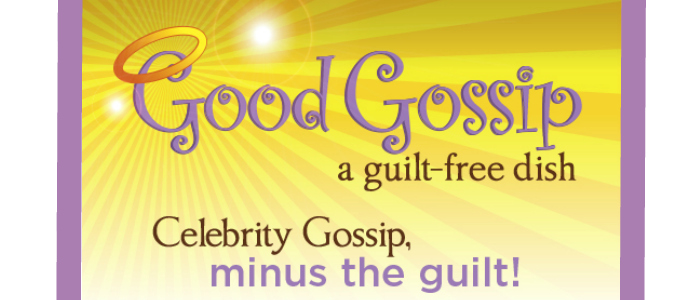 Yes, we do love a little celebrity gossip but we also know it's not cool to do something we teach our kids NOT to do. It's never okay to indulge in stuff meant to humiliate or hurt another person. That's why we came up with the concept of "Good Gossip," which is celeb news minus any mean stuff. Have as much as you want and share it with your celeb-loving friends because this "dish" is all guilt-free.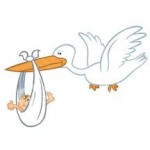 If you've ever been pregnant in July, you know how actress and fellow mom Blake Lively is feeling these days. She recently told Jimmy Fallon on The Tonight Show that "it should be illegal to be pregnant in New York in July. I'm going to make my water break just so I can cool down."
Remember the adorable Rudy from The Cosby Show? The actress who played Rudy, Keshia Knight Pulliam, is now 37 years old and is about to become a mama. She and her husband, former NFL player Edgerton Hartwell, are expecting a baby girl soon.
If you fell in love with Tara Lipinski and Johnny Weir during the 2014 Winter Olympics, you'll be happy to know that they're coming back for the Olympics in Rio this summer. The duo will be cultural correspondents for this year's Games. They've spent months planning what they'll wear on the air, and Johnny recently told People magazine that it will include "crazy shoes, glitter for sure, lots of jewelry." Tara said that one of the nicest things about her friend and broadcast partner is that he's a gentleman. "He takes my bag; he helps me out to the car. He'll come running if the doorman isn't there. He's my little knight in shining armor."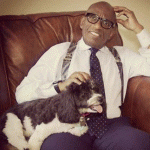 Al Roker of The Today Show says he's a germaphobe who didn't really want a family dog. But when he met a dog named Pepper at an animal rescue organization, "…it was love at first sight." Roker said he had a strict rule about Pepper not sleeping on the bed, but guess where Pepper sleeps now? Yep. "The foot of the bed! But still. She's been slowly working her way up," he admitted. Roker told People magazine that their dog is "…not too big, not too small. She's the Goldilocks dog. She's just right." For cute pics of celebs with their dogs, check out the August 1st issue of People magazine.
Source: People magazine, August 1, 2016 edition