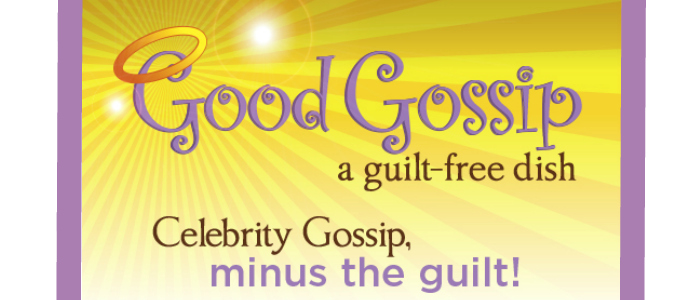 Yes, we do love a little celebrity gossip but we also know it's not cool to do something we teach our kids NOT to do. It's never okay to indulge in stuff meant to humiliate or hurt another person. That's why we came up with the concept of "Good Gossip," which is celeb news minus any mean stuff. Have as much as you want and share it with your celeb-loving friends because this "dish" is all guilt-free.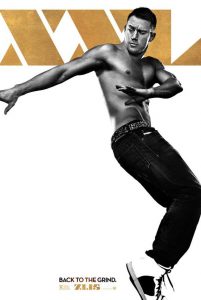 Tomorrow (July 1st) the much-anticipated sequel to Magic Mike will hit theaters in a big way. If you're loving Channing Tatum (in just about any movie) pick up the latest issue of People magazine because there's a great feature article about the actor who says he has "had way more luck than most people deserve." But all the fame doesn't seem to have gone to his head because he is known for his close friendships with the people around him and he seems extremely devoted to his wife, actress Jenna Dewan-Tatum. After being on a strict diet during the filming of Magic Mike XXL, he hosted a big buffet to celebrate the end of the filming (and the diet.) The buffet had everyone's favorite "cheat foods," and Tatum went after the Domino's pizza, Cheetos, beer, and chewy SweeTarts. "I had so much that night I made myself sick." When asked how he felt about his daughter (who is only 2) seeing Magic Mike one day when she grows up, Channing said he probably wouldn't be able to shelter her from it, adding this joke: "I'm setting aside money for college and for therapy."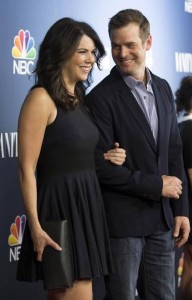 For all of you who (like us) are missing Lauren Graham and the case of Parenthood, here's what she's up to these days. Her new movie, Max, is currently in theaters. (Great movie and appropriate for older kids.) Her sister is getting married so she is helping with that. And she's also working on a follow-up to her first novel (titled Someday, Someday, Maybe.) And did you know that Peter Krause, who co-starred with Lauren (as her brother) in Parenthood is her real-life boyfriend? Yep. They're a couple! And she says that, since the show finished its final season, it has been nice for her to be around more and spend time with Peter and his 13-year-old son. She said she's still in touch with all her co-stars.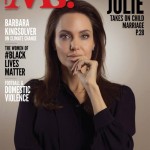 It was a mother-daughter trip for Angelina Jolie and daughter Shiloh who went to Lebanon and Turkey to meet with refugees for World Refugee Day, which honors displaced people around the world. Angelina said her daughter had been asking to come with her on a mission. She recently told People magazine, "This is a visit that brought home just how hard it is to live in displacement. It was humbling and emotional."
Baby North West (daughter of Kim Kardashian and Kanye West) will become a big sister to a baby boy in the coming months. The celebrity parents announced the baby's gender in a recent Instagram photo of Kanye reading a book to North.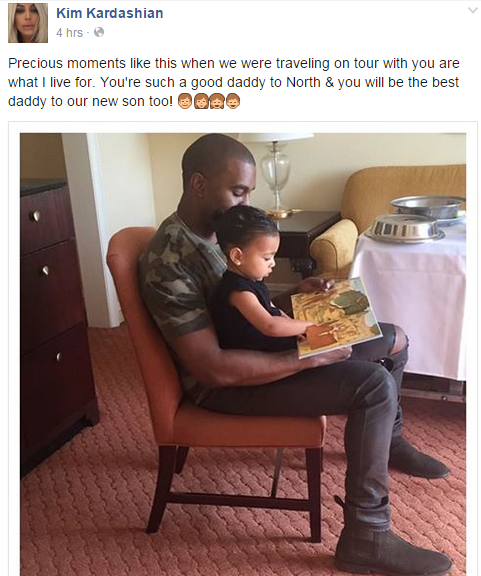 Source: People magazine, July 6, 2015 issue