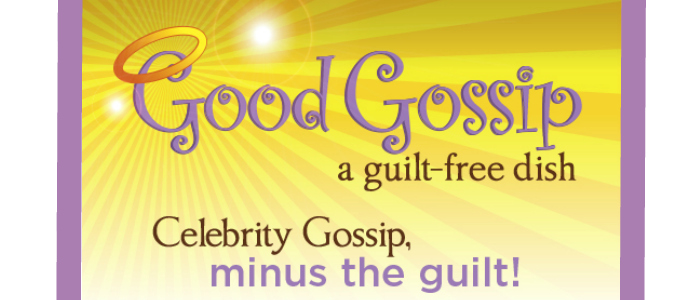 Yes, we do love a little celebrity gossip but we also know it's not cool to do something we teach our kids NOT to do. It's never okay to indulge in stuff meant to humiliate or hurt another person. That's why we came up with the concept of "Good Gossip," which is celeb news minus any mean stuff. Have as much as you want and share it with your celeb-loving friends because this "dish" is all guilt-free.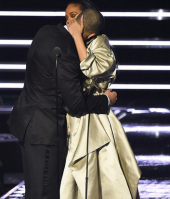 People who were rooting for a possible Drake and Rihanna relationship are happy campers now. Drake made it official by declaring his love for Rihanna at hte MTV Video Music Awards in August. According to a report in People magazine, the couple went out and got matching shark tattoos. One source was quoted as saying that Drake treats her "like a princess."

Nick Lachey and wife Vanessa are growing their family with Baby No. 3 on the way. The new baby will join big brother 4-year-old Camden and big sister Brooklyn, who is now 20 months old.
Any fellow Nashville fans in the house? Nashville star Chris Carmack (he plays Will Lexington) and his fiance Erin Slaver, who is a musician, just had a baby girl in late August. Congrats to the new family!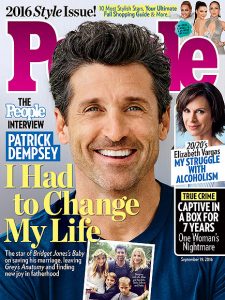 He'll always be McDreamy in our book. Patrick Dempsey, who somehow keeps getting better looking, shares personal details in the cover story of the most recent People magazine. The good news is that he and his wife of 17 years, makeup artist Jillian Dempsey, have been able to reconcile and save their marriage. They are parents to three kids, a 14-year-old daughter and twin boys who are now 9. Patrick said that, although he will always be grateful for Grey's Anatomy and the incredible opportunities it brought him, the grueling schedule cost him important time at home. "All the boys' lives, and a big part of Talula's life, was me being gone working on that show. There was very little time to relax and enjoy life." He went on to say that being separated from his wife helped him realize his priorities and what he really wanted. "…Our marriage was not something I was prepared to let go of." With the help of couples therapy and his decision to pull back on his race car driving commitments, the family was able to reunite. "…We want to be role models for our children — if you have differences, you can work them out."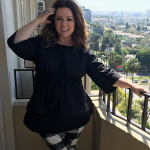 Every time we see a quote by Melissa McCarthy, we love her a little more. People magazine recently asked her about her style philosophy and she said "It's not so much about a dress as feeling good. You want to feel like yourself because then your best qualities shine through." (Amen!) As you may know, Melissa now has her own fashion line and said she burst out crying the first time she spotted someone wearing one of her creations. She talked to the woman wearing the shirt. "She said she got compliments and she felt pretty. That's the thing — fashion can really lift you up and make you feel good."
Source: People magazine, September 19, 2016 edition