Yes, we do love a little celebrity gossip but we also know it's not cool to do something we teach our kids NOT to do. It's never okay to indulge in stuff meant to humiliate or hurt another person. That's why we came up with the concept of "Good Gossip," which is celeb news minus any mean stuff. Have as much as you want because this "dish" is all guilt-free.
As always, this feature is sponsored by Great Day Farms, a national brand based right here in NWA. Look for their products at the Walmart Supercenter. Click HERE to like them and get coupons on their Facebook page.
One of the most famous first daughters is now a first-time mom! Chelsea Clinton and her husband Marc Mezvinsky welcomed their first baby into the world — Charlotte Clinton Mezvinsky, born on September 26, 2014 in New York. Although Chelsea grew up in the Arkansas governor's mansion and then the White House, baby Charlotte will grow up in a Manhattan apartment and will likely be showered with plenty of attention from her famous grandparents, Bill and Hillary Clinton. (You should check out People magazine to see the picture of the former President and Secretary of State holding their first grandbaby. It is SO cute. They're totally swooning over her.)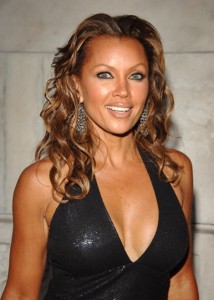 Actress and former Miss America winner Vanessa Williams is getting married. She announced the happy news on a recent appearance on the Queen Latifah talk show. The lucky guy is Jim Skrip.
Well, the wedding photos are nearly as gorgeous as the bride and groom themselves. It's hard to imagine that newlyweds George Clooney and his new wife Amal are even capable of taking a bad picture. (We especially like the black and white shots of the two of them up close, looking at each other while laughing and the one of them on the dance floor.) You can see LOTS of shots of the big wedding in Venice in the latest People magazine — everything from shots of the bride getting ready with her sister to fun party shots at the reception, which includes lots of famous celebs who were also in attendance, including Bill Murray, Matt Damon, Emily Blunt, John Krasinski, Bono, Cindy Crawford and many more.
Seth Rogen and his wife Lauren Miller started a charity event to raise money for Alzheimer's research and care. Lauren's mother was diagnosed with the disease in her early 50s. The event is called Hilarity for Charity and it's a comedy variety show featuring many different comedians and artists. Rogen said that right now they're focusing on raising money for scholarships which would help pay for in-home care for people with Alzheimer's.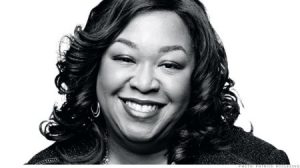 There's a great profile article on Shonda Rhimes in the most recent issue of People magazine, and we LOVE this quote from her (when asked about her amazing success as the creator of shows like Grey's Anatomy and Scandal): "I don't think I've ever been afraid of taking risks," she said. "Nobody got anything great by playing it safe."
Source: People magazine, October 13, 2014 issue

Good Gossip is sponsored by CCF Brands, a Northwest Arkansas company which makes Great Day All Natural Eggs. These eggs are produced by happy hens who are fed premium vegetarian diets with no animal fats, animal by-products, or antibiotics. Great Day Farms also offers hard-boiled eggs, which you can find in the deli section of the Walmart Supercenter. (Love the hard-boiled eggs because they're peeled and ready to eat! Perfect in salads.)