Yes, we do love a little celebrity gossip but we also know it's not cool to do something we teach our kids NOT to do. It's never okay to indulge in stuff meant to humiliate or hurt another person. That's why we came up with the concept of "Good Gossip," which is celeb news minus any mean stuff. Have as much as you want because this "dish" is all guilt-free.
As always, this feature is sponsored by Great Day Farms, a national brand based right here in NWA. Look for their products at the Walmart Supercenter. Click HERE to like them and get coupons on their Facebook page.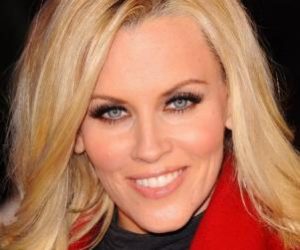 Three famous couples tied the knot during the Labor Day weekend. Jenny McCarthy married Donnie Wahlberg on August 31st. Actress Gabrielle Union married Miami Heat player Dwyane Wade on August 30th. And singer Ashlee Simpson married Evan Ross (son of Diana Ross.)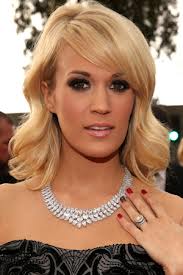 Carrie Underwood is pregnant! She and husband Mike Fisher (who is a professional hockey player) are expecting their first baby next spring. She announced the happy news by posting an Instagram photo of their dogs wearing big-brother and big-sister shirts. Carrie and Mike got married in 2010. Congrats to the parents-to-be!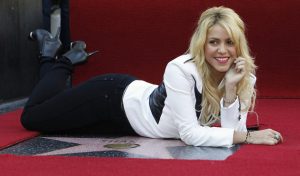 Shakira, singer and former judge on The Voice, is having her second baby with soccer player Gerard Pique. (The couple already have a son who is 1 1/2 years old.) She announced the news via Facebook on August 28th. No news yet on when the baby is due.
They did it! One of the most famous couples in the world, Angelina Jolie and Brad Pitt, managed to pull off a super secret wedding along with their six children, all under the age of 14. They did it by keeping it super small and simple. In fact, there wasn't even music during the wedding. Angelina walked down the aisle (escorted by her two oldest sons, ages 13 and 10) while the 20 wedding guests hummed the tune of "Here Comes the Bride." The flower girls (daughters Zahara and Vivienne) tossed flower petals that were gathered from the family's garden. Angelina's wedding gown was a simple, elegant design and the veil was hand-sewn to include several of the kids' drawings into the tulle. Angelina also wore a special ring that belonged to her late mother, Marcheline Bertrand, who passed away in 2007. Shiloh and Knox served as the ringbearers and accidentally dropped one of the wedding bands, which earned them some giggles from the wedding guests. Angelina said the best part of the ceremony was just seeing how excited their kids were. To see the adorable picture of the whole family cutting into the homemade wedding cake (which was made and frosted by son Pax), check out the latest issue of People magazine.
Source: People magazine, September 15, 2014 issue

Good Gossip is sponsored by CCF Brands, a Northwest Arkansas company which makes Great Day All Natural Eggs. These eggs are produced by happy hens who are fed premium vegetarian diets with no animal fats, animal by-products, or antibiotics. Great Day Farms also offers hard-boiled eggs, which you can find in the deli section of the Walmart Supercenter. (Love the hard-boiled eggs because they're peeled and ready to eat! Perfect in salads.)