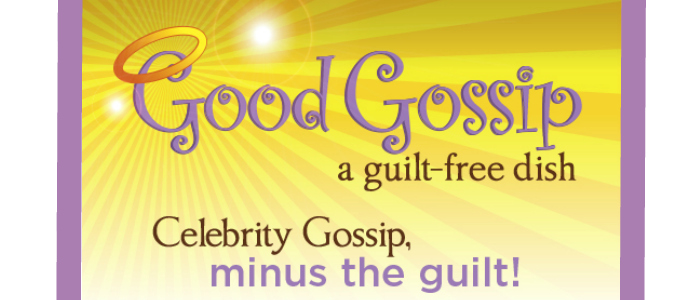 Yes, we do love a little celebrity gossip but we also know it's not cool to do something we teach our kids NOT to do. It's never okay to indulge in stuff meant to humiliate or hurt another person. That's why we came up with the concept of "Good Gossip," which is celeb news minus any mean stuff. Have as much as you want and share it with your celeb-loving friends because this "dish" is all guilt-free.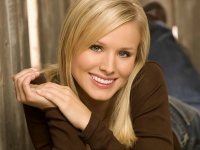 Kristen Bell, who stars on House of Lies, said she has a problem that many of us busy mamas can relate to. "I'm always late. The children never want to get dressed, and I'm not good at judging how quickly the clock moves. By the time I'm 40, I'll learn how to tell time." Kristen also said that every morning when she wakes up her girls (ages 3 years and 16 months), it's a blissful moment. "I like how their breath and skin smells. I often crack their door and take a whiff right before I go to bed."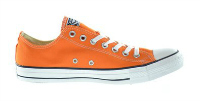 Nia Vardoalos, fellow mama and star of My Big Fat Greek Wedding 2, gave People magazine a wish list of items she'd love to get for Mother's Day. These fun Converse tennis shoes in a summery orange color made the list. Her new movie is in theaters now.
The most recent issue of People magazine has a great collection of photos of celebs and their mothers, just in time for Mother's Day. The famous faces include Jenna Dewan Tatum, Vanessa Hudgens, Audra McDonald, Nikki Reed and Jamie-Lynn Sigler. Jenna Dewan Tatum, actress, dancer and wife of Channing Tatum, said she inherited her maternal instinct from her mom, Nancy Smith. "As a mother and a wife and a friend, I'm very nurturing. I know that absolutely comes from my mom."
Speaking of moms, singer Kelly Clarkson just had her baby! She and husband Brandon Blackstock shared a few shots of their second child, Remington, who was born on April 12, 2016 and joins a brother and two sisters. Congrats to the growing family.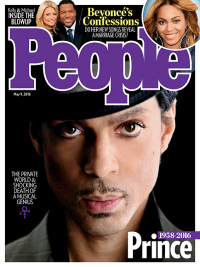 We were all so saddened to hear about the sudden death of Prince. For so many of us, his music is the soundtrack of our teenage years. To read about a different side of him not often seen in public, read the feature story in People magazine, which includes some quotes from one of the children of Prince's former bodyguard, Charles Huntsberry. His daughter, Tina Kahn, said that she and her siblings thought of Prince as an honorary uncle. "Every year he would send a dozen red roses and candy on our birthday. He would come to Fourth of July cookouts and be playing volleyball with us in his high heels."
Source: People magazine, May 9, 2016 edition