Yes, we do love a little celebrity gossip but we also know it's not cool to do something we teach our kids NOT to do. It's never okay to indulge in stuff meant to humiliate or hurt another person. That's why we came up with the concept of "Good Gossip," which is celeb news minus any mean stuff. Have as much as you want because this "dish" is all guilt-free.
As always, this feature is sponsored by Great Day Farms, a national brand based right here in NWA. Look for their products at the Walmart Supercenter. Click HERE to like them and get coupons on their Facebook page.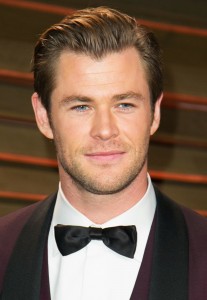 He's cute and funny? What a combination. When asked recently about the perks of being named People magazine's "Sexiest Man Alive," actor Chris Hemsworth joked: "Free parking… free bread sticks… I don't have to pay taxes."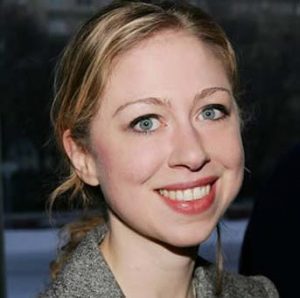 Chelsea Clinton's new baby girl is getting plenty of story time. Chelsea said she reads the news to her baby every morning. (She is working with the Clinton Foundation's initiative to encourage talking, reading and singing to babies to enhance brain development.) And Chelsea has plenty of volunteers to help make sure baby Charlotte gets plenty of story time. Former President Bill and wife Hillary compete to see who's going to read stories to the baby, and Bill is known for walking her around the room and pointing out books that she will one day be old enough to read on her own.
Kate Gosselin, reality star who appears in Kate Plus 8, said that she would like to find someone new and possibly get married again one day. She said she doesn't expect a new man in her life to help her raise her twins and sextuplets but she said she also wants to make sure that the guy isn't looking to have more kids. "You go on the first date, and he says 'I'd really like another child.' That would be it. It would be like, 'Thank you for dinner. It was lovely.'"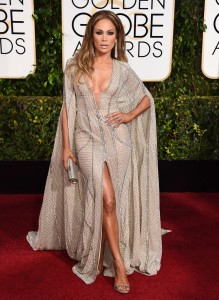 Oh, Jennifer Lopez… How do you do it? We're sure she has lots of help, but c'mon… she's 45 and looks like that?! Wow. There are even more great photos of the singer, actress and American Idol judge in the most recent issue of People magazine, in which she opens up about the possibilities of finding love again — even after putting herself on "lockdown" from relationships for a while. She said she had been afraid to be single and needed to face that fear. "I believe in marriage; I believe that two people can commit to each other and share a life together. But my main relationship is with myself, and when I'm happy on my own, it will allow for something great to happen."
Source: People magazine, February 2, 2015 issue

Good Gossip is sponsored by CCF Brands, a Northwest Arkansas company which makes Great Day All Natural Eggs. These eggs are produced by happy hens who are fed premium vegetarian diets with no animal fats, animal by-products, or antibiotics. Great Day Farms also offers hard-boiled eggs, which you can find in the deli section of the Walmart Supercenter. (Love the hard-boiled eggs because they're peeled and ready to eat! Perfect in salads.)