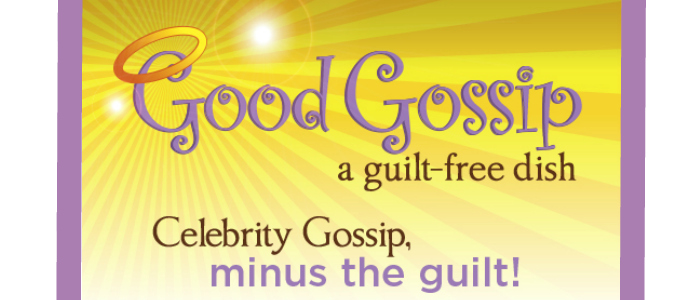 Yes, we do love a little celebrity gossip but we also know it's not cool to do something we teach our kids NOT to do. It's never okay to indulge in stuff meant to humiliate or hurt another person. That's why we came up with the concept of "Good Gossip," which is celeb news minus any mean stuff. Have as much as you want and share it with your celeb-loving friends because this "dish" is all guilt-free.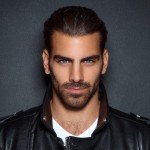 One of the breakout stars of this season of Dancing with the Stars, Nyle DiMarco is a deaf person who has a long list of accomplishments. In addition to winning cycle 22 of the America's Next Top Model, he also starred in the show Switched at Birth and never hesitated to explore the world alone. He spent three months in Europe by himself, six weeks in Colombia, sailed along the East Coast, biked more than 1,000 miles across the West Coast and also traveled to Costa Rica and Asia. He has also established a foundation that advocates the teaching of American Sign Language.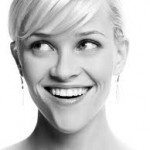 There's a great interview with actress and mom Reese Witherspoon in the latest issue of People magazine. When asked if there was anything she retired from her wardrobe when she turned 40 earlier this year, she said "I have a rule that if my teenage daughter (16-year-old Ava) is wearing it, I'm not supposed to be wearing it. …Like, some women love to wear cutoff shorts and look really good in them, but I like a polished, tailored short. I feel like I am too old to be wearing cutoffs at this point." Reese's clothing line, Draper James, just celebrated its first year in business.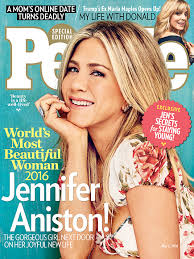 Jennifer Aniston gave some of the best advice we've read lately when she was asked by People magazine how she defines beauty: "Inner confidence. Peace. Kindness. Honesty. A life well-lived. Taking on challenges and not feeling shame for things that haven't gone the way you felt they should have. And not feeling like a failure or allowing people to critique your life and make you feel like you've failed at something. That's just toxic noise." Read more from Jennifer in the People magazine where she is named World's Most Beautiful Woman 2016.
People magazine recently asked a big line-up of celebs to answer this question: "What's the most beautiful thing anyone has ever said to you?" Gwyneth Paltrow said it's when a flight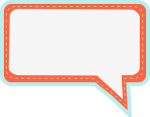 attendant told her that she had the most well-behaved children of anyone on the plane. Melissa McCarthy said her best compliment wasn't work-related but was when someone once said to her "You have really happy children… well done!" Julia Roberts said the most beautiful comment was when her own mother said she had become an incredible parent. Kate Hudson said "Someone said to me just recently that one of the qualities they liked most about me is that I always want the people around me to be happy. I never thought that, but it's true. It was such a nice thing to hear." And Selena Gomez said that her best friend complimented her on how she treats people, "which is the biggest compliment someone can give me."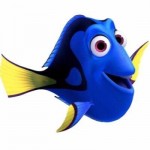 The most famous blue fish in the world will "just keep swimming" back into theaters on June 17, 2016, when the long-awaited sequel called "Finding Dory" is released. Nemo, Marlin and friends help Dory find the family she has been missing all these years. (Can't wait to see this one!)
Source: People magazine, May 2nd, May 16th and May 23, 2016 edition