Yes, we do love a little celebrity gossip but we also know it's not cool to do something we teach our kids NOT to do. It's never okay to indulge in stuff meant to humiliate or hurt another person. That's why we came up with the concept of "Good Gossip," which is celeb news minus any mean stuff. Have as much as you want because this "dish" is all guilt-free.
As always, this feature is sponsored by Great Day Farms, a national brand based right here in NWA. Look for their products at the Walmart Supercenter. Click HERE to like them and get coupons on their Facebook page.
Awwww, Ryan Reynolds is going to be a daddy. Ryan and his wife actress Blake Lively are expecting their first baby. Blake revealed the good news on her website called preserve.us. Congrats to the new parents-to-be!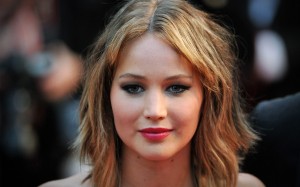 Looks like Jennifer Lawrence may have cozied up to a new boyfriend. She has been spotted recently with singer Chris Martin (who "uncoupled" from Gwyneth Paltrow not long ago.) Chris is the lead singer for Coldplay. They've been spotted together in London and in Malibu, where Chris lives. Jennifer once said that all she needs in a relationship is somebody "to watch TV with me." Pass the remote!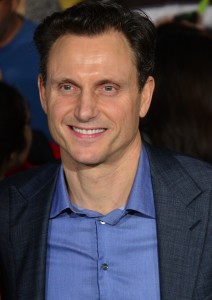 Scandal's fake president, actor Tony Goldwyn, met the real President this year. He said that President Obama came up to him and said, "Mr. President! How do you do it? Where's the grey hair? Where are the wrinkles?" Goldwyn said he was very charming. The actor's response was this: "Sir, my job isn't nearly as stressful as yours."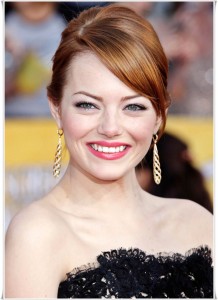 Emma Stone is SO pretty in a picture in the most recently issue of People magazine. And she is getting some Oscar buzz for her new movie called Birdman with Michael Keaton. Her next job is to play Sally Bowles in Cabaret on Broadway. When she does get a little time away from work, she hangs out with boyfriend Andrew Garfield (who starred with her in Spider-Man,) and her perfect day off would be reading, watching a movie or walking along the river. Emma says that, in 10 years, she hopes for "family, peace, a home and challenging work."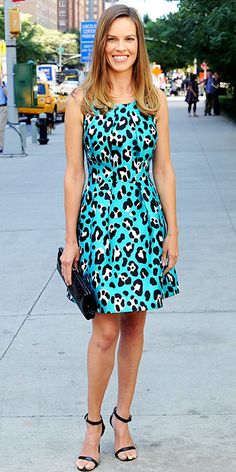 When she's not busy making movies or winning Oscars, Hilary Swank loves to dance. For her 40th birthday party, she hired a teacher who taught everyone at the party how to line dance. "We danced the night away under the stars at this incredible ranch north of Los Angeles," she said.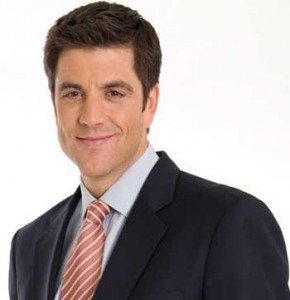 Josh Elliot of NBC Sports (formerly on Good Morning America) got engaged to Liz Cho, who is an anchor on a local news station in New York City. Josh proposed to her during a trip to Europe.
Source: People magazine, October 27, 2014 issue

Good Gossip is sponsored by CCF Brands, a Northwest Arkansas company which makes Great Day All Natural Eggs. These eggs are produced by happy hens who are fed premium vegetarian diets with no animal fats, animal by-products, or antibiotics. Great Day Farms also offers hard-boiled eggs, which you can find in the deli section of the Walmart Supercenter. (Love the hard-boiled eggs because they're peeled and ready to eat! Perfect in salads.)