Yes, we do love a little celebrity gossip but we also know it's not cool to do something we teach our kids NOT to do. It's never okay to indulge in stuff meant to humiliate or hurt another person. That's why we came up with the concept of "Good Gossip," which is celeb news minus any mean stuff. Have as much as you want because this "dish" is all guilt-free.
As always, this feature is sponsored by Great Day Farms, a national brand based right here in NWA. Look for their products at the Walmart Supercenter. Click HERE to like them and get coupons on their Facebook page.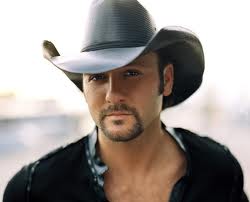 In a recent interview with People magazine, Tim McGraw said his idea of heaven on earth is a day at the beach with "my girls," which includes his wife Faith Hill. "We have a vacation home that we always go to that's somewhere way south, in the middle of the ocean. It's way quiet and private, and it's a bit of heaven for us."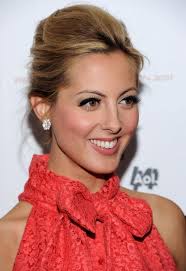 Actress Eva Amurri Martino, who is also daughter to Susan Sarandon, just welcomed her first child into the world with husband Kyle Martino. (To see the sweet baby photos, pick up the latest issue of People magazine.) It's obvious that the new mom and dad are in that perfect state of newborn baby bliss. The new dad said, "I'll be changing her diaper and get a fraction of a smile, and it's incredible that the most insignificant gesture can light up my whole world. She smiles at me and I'm glowing." The new mom went on to say, "I was holding her last night and she was drifting off to sleep — and then all of a sudden she just started hysterically laughing. And I just thought, 'This kid is awesome. I'm totally obsessed with her.'" Congrats to the new parents and grandparents.
There's an interesting story behind the smash hit "All About That Bass" by Meghan Trainor. Although the songwriter had written songs for groups like Rascal Flatts, she didn't think she looked like an artist but also couldn't find anyone to sing the new song she'd written about body image. So producer L.A. Reid signed her to sing the song herself. The rest, as they say, is history. The song has now received more than 50 million hits on YouTube and has reached the top of the iTunes chart. Meghan said that she was friends with pretty, popular girls in high school but constantly beat herself up about her weight, saying that it was her mom who encouraged her to stop worrying about her size and to just love herself. Meghan said that, since the explosion of the song, she got a message fro a fan that said, "I was anorexic and cut myself… until I heard your song."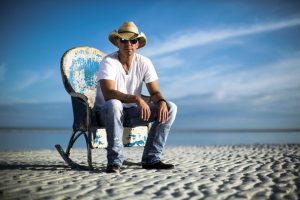 It's great to find an activity that takes your mind off of anything that might be stressing you out. Kenny Chesney said that he regrets not learning to surf earlier in his life because it has become like therapy for him now. "I don't think about anything other than keeping my a– up on that board!"
Source: People magazine, September 22, 2014 issue

Good Gossip is sponsored by CCF Brands, a Northwest Arkansas company which makes Great Day All Natural Eggs. These eggs are produced by happy hens who are fed premium vegetarian diets with no animal fats, animal by-products, or antibiotics. Great Day Farms also offers hard-boiled eggs, which you can find in the deli section of the Walmart Supercenter. (Love the hard-boiled eggs because they're peeled and ready to eat! Perfect in salads.)