Yes, we do love a little celebrity gossip but we also know it's not cool to do something we teach our kids NOT to do. It's never okay to indulge in stuff meant to humiliate or hurt another person. That's why we came up with the concept of "Good Gossip," which is celeb news minus any mean stuff. Have as much as you want because this "dish" is all guilt-free.
As always, this feature is sponsored by Great Day Farms, a national brand based right here in NWA. Look for their products at the Walmart Supercenter. Click HERE to like them and get coupons on their Facebook page.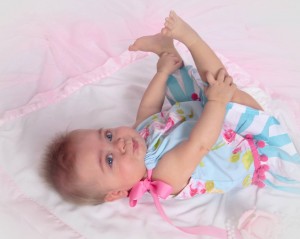 It's not often that a baby get introduced on the floor of the United States House of Representatives in Washington, D.C. But that's exactly what happened when Abigail Beutler turned 1 year old. Her mother is a congresswoman, Rep. Jaime Herrera Beutler, and Abigail is a miracle baby. She was diagnosed with Potter Syndrome while she was still in utero — a disease that likely would have killed her. But a doctor at Johns Hopkins Hospital was able to treat the problem with saline injections while she was still in the womb, a procedure which saved her life. She will eventually have to have a kidney transplant but she is doing great, says her mom. House Speaker John Boehner introduced the baby to a standing ovation in Congress.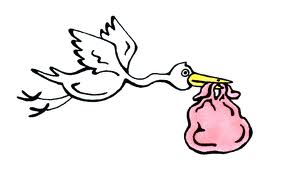 Mila Kunis is in the home stretch of her pregnancy and all set to give birth in either late August or early September. She and fiance Ashton Kutcher are expecting a baby girl. Mila has been craving Bison burgers and frozen yogurt, and Ashton has been doting on the new mom-to-be. His sitcom co-star, Jon Cryer, said "He loves kids and could not be more stoked to have a child…Ashton has been waiting for this for a long time." The jungle-themed nursery is ready and waiting. Good luck to the new parents!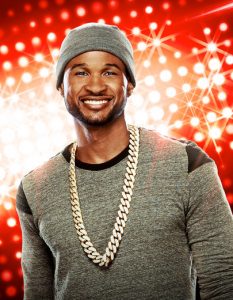 Did you know that Usher has a non-profit foundation called New Look that has been going for 15 years? It's designed to help kids from poor areas. Usher says that, although he could have gone in a bad direction, he didn't because he was surrounded by people like his mom, grandmother and other family members who helped him make good decisions about life. When asked about the kids his foundation is helping, Usher said, "If I can make them aware of their options, chances are they are going to do something positive and will share their experiences." One of the kids who attended has gone on to speak before Congress and overseas as a motivational speaker.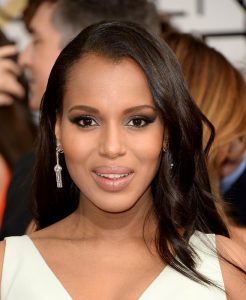 We are rooting for Kerry Washington, star of Scandal, to take home the gold at this year's Emmy Awards on August 25th. If she wins (and she should because she's amazing), she will be the first African-American actress to win an Emmy for Lead Actress in a Drama. Washington says she is excited about going to the Emmys because it gives her a chance to catch up with friends she doesn't get to see very often, like her buddy Mindy Kaling (star of the The Mindy Project.) Kerry is a new mom, having given birth to a baby girl this April, and she seems to know how blessed she is. "I know how extraordinary my life is right now and how amazing the opportunities I have are," she said. "I'm very grateful and feel very, very blessed."
Source: People magazine, August 18, 2014 issue

Good Gossip is sponsored by CCF Brands, a Northwest Arkansas company which makes Great Day All Natural Eggs. These eggs are produced by happy hens who are fed premium vegetarian diets with no animal fats, animal by-products, or antibiotics. Great Day Farms also offers hard-boiled eggs, which you can find in the deli section of the Walmart Supercenter. (Love the hard-boiled eggs because they're peeled and ready to eat! Perfect in salads.)