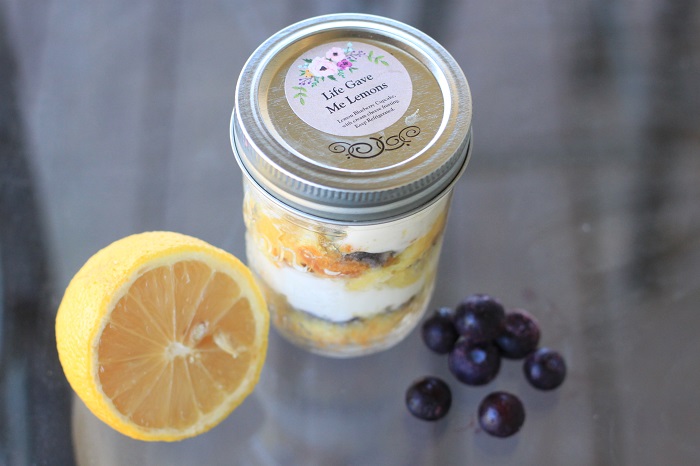 Remember those beautiful chocolate-covered strawberries our friend Sierra of Dojo's Designs gave away on Motherlode for Valentine's Day and then made for Mom Prom a few years back? Well, she's always coming up with the sweetest ideas and her newest creation is a cupcake in a Mason jar!
Yes, you open the Mason jar and enjoy. And they're just beautiful.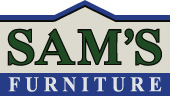 Today, Sierra is giving away a 6-pack of her "Cupcakes In a Jar" and the winner will also receive a $200 gift card to use at Sam's Furniture. Sierra's husband works there and Sam's wanted to make this giveaway extra sweet!
ABOUT DOJO'S DESIGNS: Sierra's been busy with other creations since we had that first giveaway with her so many years ago. She now has five kiddos! We asked her to share a little about her creative journey:
"We now have 5 kiddos, ages 6,5,4,2, and 1! (I think last time we did the giveaway we only had 2 kiddos! Time flies when you're having kids! ) I'm still a stay at home Mom-trepenuer, just trying to make my mark in this world! I thoroughly enjoy blogging (dojosdesigns.blogspot.com), cooking, and chasing my five kiddos! My husband is a salesman at Sam's Furniture, and we've been married for 8 years!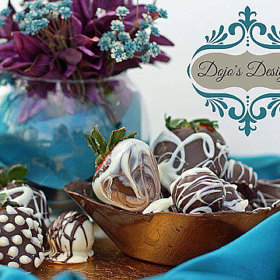 I get told all the time (mainly at Walmart, when I'm by myself, with all 5 kiddos) that I've "Got my hands full", to which I lovingly respond "Yep! Full of blessings!" I suppose every Mom is trying to figure out who SHE is. Not just who she is as a Mom or wife, but rather, what excites her! I've searched for a long time to figure out my "mission", as a wife and mom. I suppose if I could sum it up simply, my mission is to empower any woman, of any age, with or without kids that in each moment of our life, when we're presented with a challenge, we CAN choose Joy. Finding little slivers of joy can change the trajectory of our future for our kids, our marriage, and most importantly, us.
It's been my mission to Choose Joy, Speak Life, and Keep Marching. This Mom thing is far from easy. However, I've never been more refined, and had a better grip on who I am, than when I became a Mom. So Keep Mom-ing on! We leaving a legacy for our future generations to follow!"
Aren't they all adorable: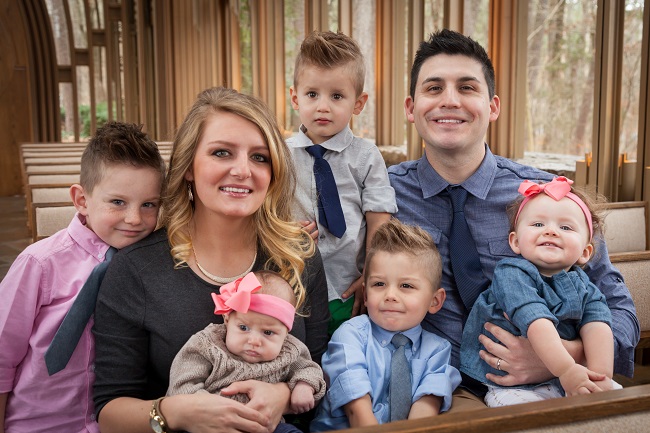 Sierra isn't taking any new Valentine's Day orders for Cupcakes In A Jar (she's already SOLD OUT!), but she does take custom orders throughout the year for parties, showers and a variety of special events. In addition to her cupcakes, she also makes Oreo truffles, cake pops and other sweet treats. To visit Sierra's Etsy site, click here.
Cupcake In A Jar Flavors are: Life Gave Me Lemons (Lemon blueberry cupcake, with cream cheese frosting); I Love You Berry Much (Strawberry cupcake, with cream cheese frosting); Confetti In the Air (Like Ya Just Don't Care) (Vanilla Cupcake, with vanilla buttercream frosting, garnished with edible confetti); The Chocolate One (Homemade brownie layers, drizzled with chocolate ganache, with mocha buttercream frosting); and Espresso Yourself (Coffee-flavored cupcake, with mocha buttercream frosting).
HOW TO ENTER: If you'd love to win this 6-pack of Cupcakes In A Jar + the $200 Sam's Furniture gift card, click on the word "comments" (right under the headline of this post) and scroll down to the bottom of the comments posted by other moms. Then write a quick comment telling us which Cupcake In A Jar you would find most tasty and what you'd most like to buy with a gift card to Sam's Furniture! Click here to see what Sam's has to offer at their NEW (huge!) showroom in Springale!
You can also email your answer to us at giveaways@nwaMotherlode.com.

INCREASE YOUR ODDS OF WINNING: Help us spread the word about this giveaway by emailing your friends and family about the giveaway. We'll give you an extra chance to win for every person you tell. Just be sure to put giveaways@nwaMotherlode.com on the CC line of your note so we can give you proper credit.
Our newsletter subscribers get access to the good stuff, including exclusive giveaways (like this one), information about local events, local mom interviews, recipes and more.
The nwaMotherlode newsletter is delivered straight to your inbox so you don't miss anything awesome. CLICK HERE to sign up. We won't fill your inbox with info, no worries. We only send out newsletters when there's something in it for you — and we know you'll be interested in hearing about it.
BE SOCIAL: You can also earn extra chances to win by commenting on our Facebook page, following us on Twitter or following us on Instagram. If you do any of those, just mention it in your comment or email so we can give you proper credit.
We'll choose a winner on Friday, mamas! In the meantime, click here to visit Sierra's Instagram page and here to visit the Sam's Furniture page!