By Michelle Thompson, fashionista and NWA mama of two girls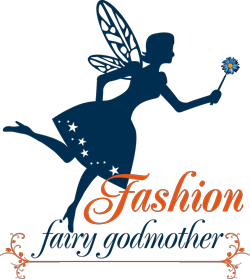 After turning 40 late this summer in glorious Jamaica with my husband and two daughters, I was fully embracing the sunny season and loving every moment of the time with my girls and the warm weather that just screams for sundresses and jean shorts.
When we came home from Jamaica our new pool was finally finished and the backyard fun commenced.
The only problem was that school was starting the very next week, and I wanted to hold on to summer with all of my might. I have a tendency to do that anyway, because I have a difficult time letting my girls go after being with them constantly for three straight months.
I had to think positive though, so I tried to stay in the present moment and have gratitude for all the blessing that I have, and not focus on missing my girls. So, one of the first things that popped into my mind, which for some might seem trivial, but I am a fashionista at heart.
The silver lining was, of course, Fall Fashion!! Not just Fall Fashion for me, but for my girls, too. They are at the age that fashion is becoming important to them, for they are the daughters of a fashion mama!! ;) 
I got busy with them creating outfits for school, and transitioning some things that we wore in the summer into on-trend fall attire.
So many people ask how to take those pieces the kiddos just had to have this summer into fall and still be following the new trends? These outfits that follow should help you bring your fashion-forward tween into this exciting season. The current styles this fall are more fun than ever, including of the usual suspects like leopard, studs and boyfriend jeans. There are also some amazing new trends and colors on the scene.
1. Our first new trend is black and white, which is so hot for Fall and Winter fashion. There are so many options with this trend, you can color block like this first dress, from Zulily, which, to update for Fall, I added black-fringe booties from Shoe Carnival, and a fun bow cuff with studs (Forever 21), for an edgier look.
Another option is this look for the younger girls, which is a black and white dress and leggings from Zulily. The oversized bow (which if you know me, is my obsession) is also from Zulily. I bought a t-shirt about 5 years ago that says, "The bigger the bow, the better the mom." Well, apparently, I took it too much to heart.
Maybe someday I will unveil my youngest daughter, Brooklyn's (who is in this picture, with yes, a bow the size of a pill-box hat) bow collection. To bring this outfit into fall I would love to add a black and pastel floral or plain black cardy and these fun polka dot oxfords from NEXT.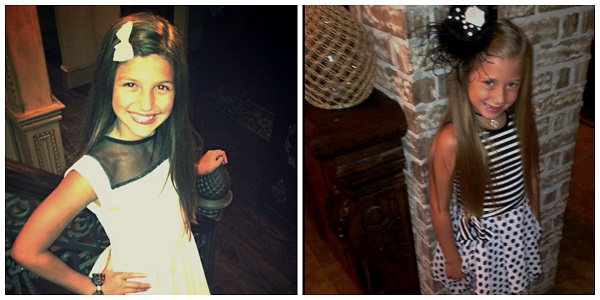 2. Our second look is several different trends all mixed together, which is actually easier and even more fun with tweens because they can take more risks than adults can. This outfit is out of my daughter Macy's closet, and she wore the top and shorts with flip-flops this Summer.
Now you can see how we are transitioning these pieces into the Fall season using these fun trends. We are mixing the black and white trend with her top from Aeropostale, with a military-inspired jacket from NEXT (make sure you leave the jacket open and cuff the sleeves), leopard oxfords (Giani Bini from Dillards), and a floral jewel-toned scarf (out of her mother's closet).
To top it off and fully bring it into Fall, you must add a great pair of knit tights under the shorts, like these light brown cable knit tights from NEXT.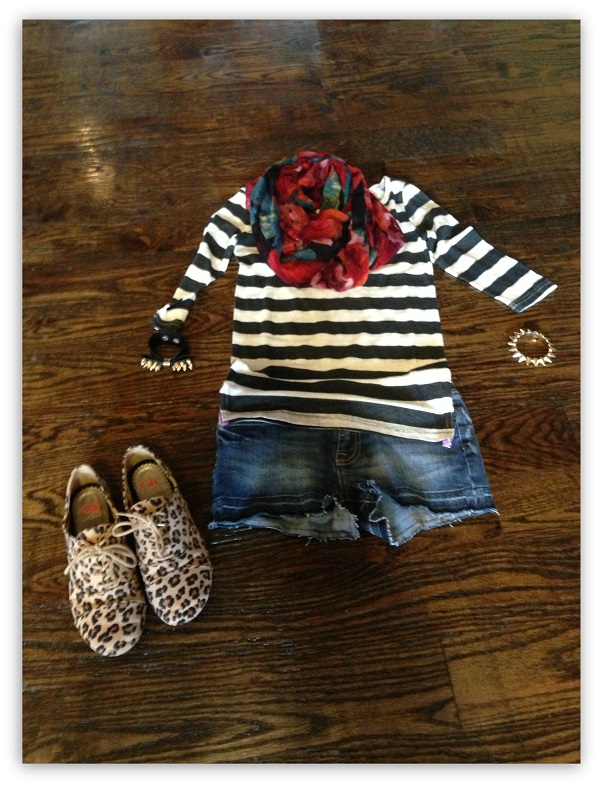 3. One very fun trend this Autumn, and will most definitely continue into winter, is mixing and matching stripes, florals, plaids, and even leopards all together in one outfit. Obviously this takes a very discerning eye. Some of my tips are to never mix two patterns of the same size. For instance, don't mix two large florals together or it will end up being a visual disaster.
Also, try to have coordinating colors in each pattern you try to mix. For instance if you do a black and white stripe shirt, make sure your floral or plaid has at least one of your colors in it.
My last tip is to spread the prints apart. For example, putting a pair of denim jeans in between your two patterns, like I did with this Tartan plaid shirt (Giani Bini from Dillard's) and leopard oxford shoes (Giani Bini from Dillard's).
To complete this outfit we added the black-leather biker jacket (Zulily) and necklace from my jewelry closet and black-bow leather cuff. The second outfit is a black and white striped shirt out of my daughter's closet and fun black and red floral knee length shorts (Dillard's). I added red polka-dotted Toms and hair bow, and then my floral necklace (Stella and Dot). We will probably add Macy's new jean jacket from the Gap for cool mornings, and to take this look even more into the cooler season just do full-length floral jeans.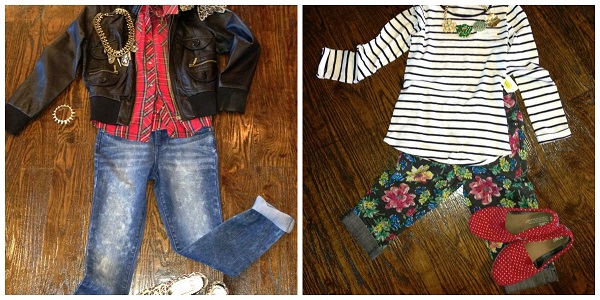 4. This trend had to be mentioned because it is just so HUGE this Fall: ELECTRIC BLUE!!!! You must add this color into not only your tween's closet, but also your own. I fell in love with this dress while I was shopping with my girls at Dillard's, but a girl has to know when to put the fashion brakes on and not purchase everything we see and love.
However, we will probably add it soon to Macy's wardrobe because it is the perfect dress for the season, and even has a black-lace accent.  To take this outfit into Fall, we would add some black leggings from Macy's closet and these precious orange flats (from J Crew) for a dramatic pop.  This necklace from Bauble Bar adds another jewel tone to complete this outfit of perfection!! LOVE this ensemble!!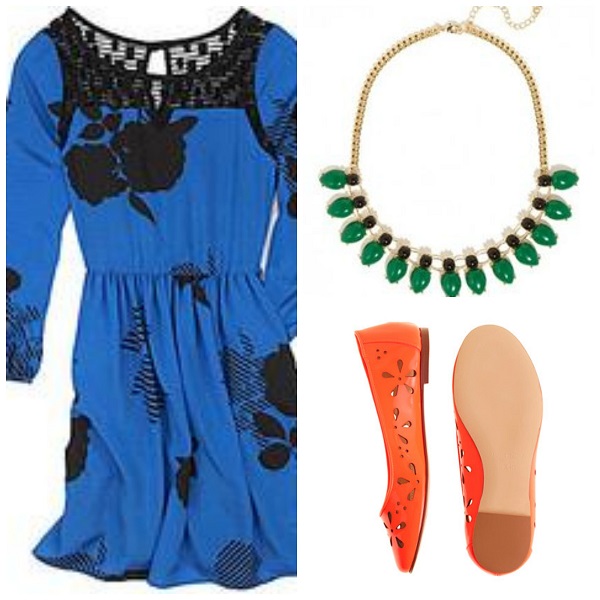 5. One thing that I am starting to love with my 11-year-old daughter, Macy, is that she is beginning to be able to wear clothes from the adult section of certain places. We just look for XS and 00 at some of her fave shopping destinations like Target, Forever 21, Charlotte Russe, and Aeropostale.
This first dress is precious and it is from Target in the adult section. We added cowboy boots (Target) and a gold-braided headband (Claire's). Don't be afraid to have your tween wear that head-band hippy-style; it is very hip and fresh. She just adds her favorite jean jacket when the weather is cool.
The second lacy dress (Giani Bini, Dillards) is on my youngest daughter, Brooklyn, and we added a lace jacket with a denim collar and cuff (Giani Bini, Dillards). The embellished cowboy boots (Giani Bini, Dillards) add the perfect touch to this outfit. Her bow is just a cream flower bow with vintage floral accent clipped onto it.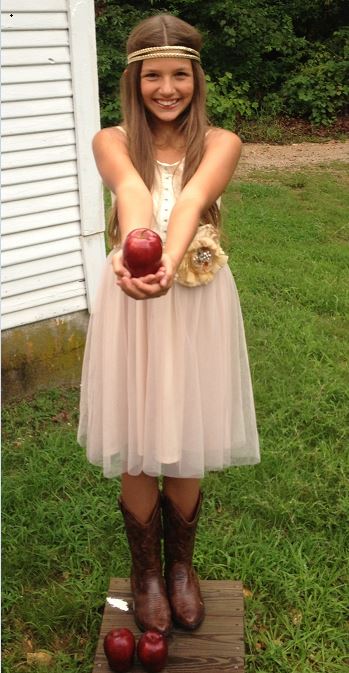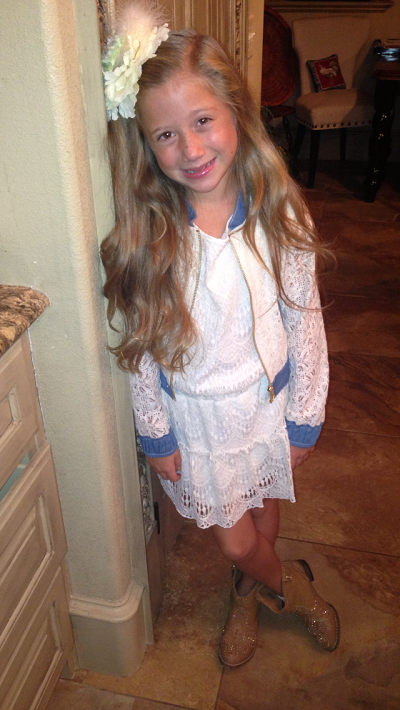 These outfits were so much fun putting together. When I was a tween and teen, my mom used to tell me that it was more fun shopping for me than it was to shop for herself. I just didn't get it at the time, but here I am with a tween and an almost tween, and I feel the exact same way. We have come full circle I guess. The obvious reason, is that it is just fun to shop for and pamper the ones we love, but the other reason is that they look amazing in the clothes.
Like I mentioned earlier, that age group can take a lot more risks than we as adults can. Don't be afraid to add some of your own accessories to your daughter's outfits; it is free and playful. So, have fun this Fall and embrace some of these exciting new trends.
BE COURAGEOUS!!!