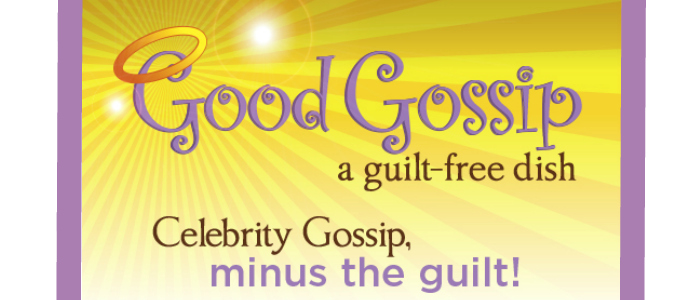 Yes, we do love a little celebrity gossip but we also know it's not cool to do something we teach our kids NOT to do. It's never okay to indulge in stuff meant to humiliate or hurt another person. That's why we came up with the concept of "Good Gossip," which is celeb news minus any mean stuff. Have as much as you want and share it with your celeb-loving friends because this "dish" is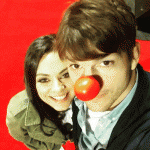 all guilt-free.
Mila Kunis and Ashton Kutcher are expanding their family. A second baby is on the way and will join big sister Wyatt, who is 21 months old.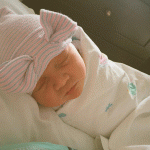 Speaking of babies, there's a baby boom in Hollywood these days! Some of the celebs who have recently welcomed new babies include Chelsea Clinton and her husband Marc Mezvinksy (a baby boy named Aidan); Eddie Redmayne and his wife Hannah (a baby girl named Iris Mary); and American Idol winner and Arkansas native Kris Allen and his wife Katy (a daughter named Rose Elizabeth, pictured left). Congrats to all the new parents!
Christina Aguilera released a new song called "Change" earlier than originally planned and she is using the proceeds from the song to benefit victims and their families in Florida. Some of the lyrics say "Waiting for a day that hate is lost and love is found."
In a recent issue of People magazine, Matthew McConaughey talks about the night he met his wife, Camila. …"We went on our first date three nights later, and I knew then. The next night after that, I wanted to go out on another date. I've been wanting to go on a date with her for the last nine years and not with anybody else." (Let's say it together, ladies: "Awwwwww.")
Actress Olivia Wilde says her fiance, actor Jason Sudekis (who is also father of their 2-year-old son, Otis) is good at giving compliments. "It's really nice when you've been working hard all day and you're exhausted, and your dude says, 'You look fantastic.' And you're like, 'Little do you know I"m a hollowed-out zombie.'" Olivia, who is currently pregnant with their second child, says that pregnancy makes her feel beautiful because she feels more connected to her body. "Other times we lose touch with that, so now I feel beautiful just living my life, working hard and being a good mom to my son."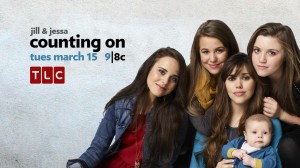 Local celeb Jinger Duggar, who appears on the TLC show "Jill & Jessa: Counting On," is featured in the most recent issue of People magazine, which reports that she is dating a professional soccer player named Jeremy Vuolo. The pair were introduced by her sister, Jessa, and got to know each other better while they were part of the same mission trip. "I really admired his character," said Jinger. (Did you know Jinger likes to take photos of her family and friends? Check out this post and video which captures the day she shadowed one of our favorite family photographers, Lisa Mac.)
Source: People magazine, July 4, 2016 edition