This Friday 5 is a little longer than usual, because Spring Break events are still rolling through the weekend! CLICK HERE to check out our full list of Spring Break activities and events.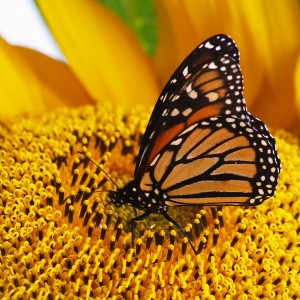 Monarch Workshop at Ozark Botanical Gardens
The Botanical Gardens and the Fayetteville Monarch Project are presenting an educational workshop all about monarch butterflies! Topics will include "Monarch Life Cycle and Conservation,"  "Monarch Gardens: Plants and Design," a tour of the BGO Butterfly Gardens and Butterfly House, and more! This incredible event is free and open to the public, but space is limited and registration is required. Sign up early to reserve your spot!
Date: Saturday, March 25
Time: 9 to 12am
Location: Botanical Garden of the Ozarks
More info: Click here
Super Saturday: Drive-In Movie, Disney's Cars
This Saturday, the Fayetteville Public Library is having a "drive-in" showing of Disney's Cars! Help your little ones create their own cardboard box cars to bring and "park" during the movie. (Or, if you're short on time and cardboard, maybe just have them bring a toy car.) There will be lots of popcorn! This event is free and open to the public, no registration required.
Date: Saturday, March 25
Time: 10:30am to 12pm
Location: Fayetteville Public Library
More info: Click here
2017 Egg Drop Extravaganza
First Landmark Baptist Church of Bentonville will be kicking off the Easter celebrations early with a huge egg drop from a helicopter! This free community event will include fun for every member of your family: face painting, games, candy, prizes, and age-group divisions for a fun and fair egg hunt (age groups include toddler to age 10 and special needs). Registration is required for this event, either online or day-of. 
Date: Saturday, March 25
Time: 9:30am registration; 11am to 1pm egg hunts
Location: First Landmark Baptist Church, Bentonville
More info: Click here
Snake Skin Bookmarks at Devil's Den
If you have a kid who is fascinated with reptiles, they will love this special craft time at Devil's Den. Park Interpreter Terry will guide kids through making a bookmark from shed snakes' skins. The craft time is short and the weather is supposed to be pretty nice on Saturday, so make some time for a quick hike while you're there!
Date: Saturday, March 25
Time: 1 to 1:30 pm
Location: Devil's Den State Park, West Fork
More info: Click here
Spring Break Activities at Crystal Bridges
Crystal Bridges is hosting their FREE spring break events through the weekend, including activities like making pop art buttons, nature printmaking, coloring with an artist, and more! Check out their calendar of events for specific daily information. 
Dates: March 24-26
Times: 1 to 4pm
Location: Crystal Bridges, Bentonville
More info: Click here
Spring Break Activities at Hobbs State Park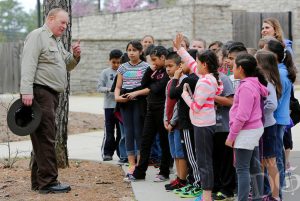 Like many of Arkansas' state parks, Hobbs is pulling out all the stops for spring break! This weekend, check out one of these fun and educational events (or one of the others listed on their website):
- Exhibit Scavenger Hunt
- "Do you know your NWA mammals?"
- Nature hikes
- Leave No Trace: The 7 Principles
- Venomous Snakes of Arkansas
Dates: March 24-26
Time: Varies
Location: Hobbs State Park, Rogers
More info: Click here
Black Apple Crossing events this weekend:
The events above offer some great options for the family, but if you're in need of a date night or a Girls' Night Out after Spring Break, Black Apple Crossing always has a fun line-up of events during the week and on weekends.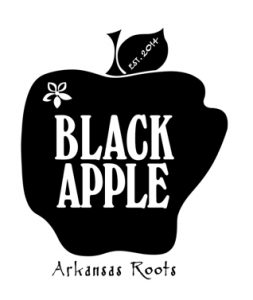 This weekend they'll host Escape Tones, a jazz-inspired trio, on Saturday night at 8 as part of their Ciderday Night Live series. Ciderday Night Live events happen every weekend, so check out their Facebook page next time you plan a d
Black Apple Crossing is the state's first cidery. It's located in downtown Springdale on Emma Avenue, just past mile marker 13. Black Apple Crossing has produced naturally gluten-free hard apple cider with no added sulfites or other preservatives since July 2015.