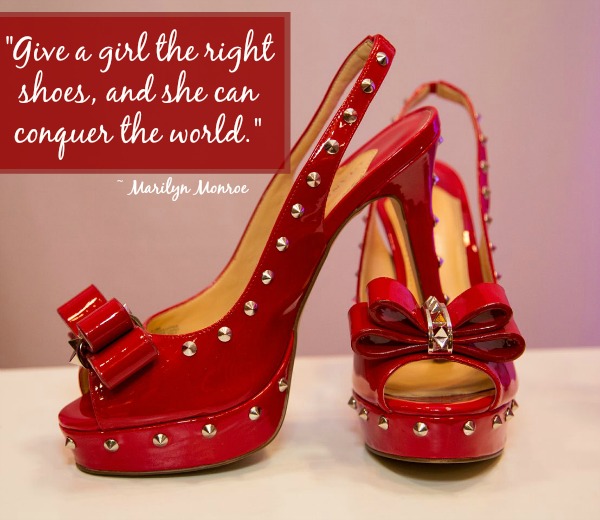 If you love to shop for shoes and finding an amazing deal makes you crazy happy, write down this date because this is THE ultimate shoe shopping event in Northwest Arkansas.
The Walk a Mile in My Shoes shopping event happens this year on May 15-16, 2015. It's an amazing fundraiser that helps support Ozark Guidance.
This event has grown like crazy since it was introduced several years ago, so the selection of shoes is ENORMOUS. This year's event will take place at the Holiday Inn Convention Center in Springdale, right off the Interstate.
Shoppers at this event can buy men and women's shoes for $10 each and kids' shoes for $5 each. Handbags are $10 each, and there's also a selection of high-end designer shoes for $20 each. (The shoes are new or slightly used, and there are LOTS of new shoes that are donated from local stores, too.)
There will be a Preview Party on May 15, 2015 and the Public Sale is on Saturday, May 16, 2015. (We suggest you get tickets to attend the Preview Party on May 15th if you want the very best selection. The tickets are on sale now. Click here for info.)
Note: If you're going to the NWA Mom Prom this year, this might be the perfect place to get shoes to go with your Mom Prom dress! The Mom Prom happens this year on May 30, 2015, and the Walk a Mile in My Shoes shopping event happens just two weeks before on the 15th and 16th. Perfect timing!
For more info on the Walk a Mile in My Shoes event, click here to follow the updates on Facebook. We'll share more details about it as they become available.