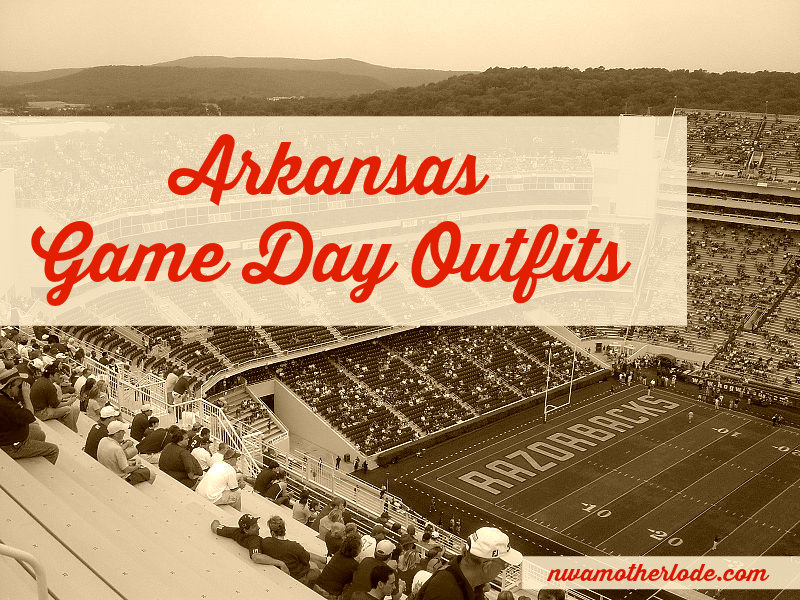 By Lizzy Miller, fashion blogger, U of A student and nwaMotherlode intern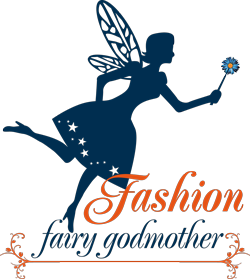 It's beginning to look a lot like game day here in Northwest Arkansas, and I could not be happier. Hog football is in our roots and we Arkansans go all out for our team. Ever since I began school at the U of A, game days have always been my favorite. The school spirit in Arkansas is contagious, and I like to show my pride in my game day outfits.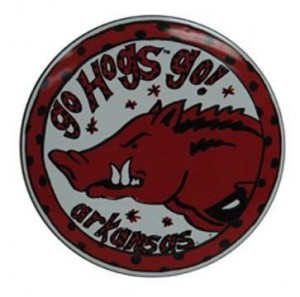 For me, the perfect game day outfit is something simple: a little red, a little white or cream, a little black.
Being in a sorority, I always have my Chi Omega loves the Hogs button to wear, so even if I'm wearing a plain, casual black dress, I still tie in a little red. I love game day buttons like this one from mygamedaystore.com.
If you're looking for a little game day outfit inspiration, take a look at these collages we've put together with pieces you can find right here at the Northwest Arkansas Mall. Happy shopping and Go Hogs!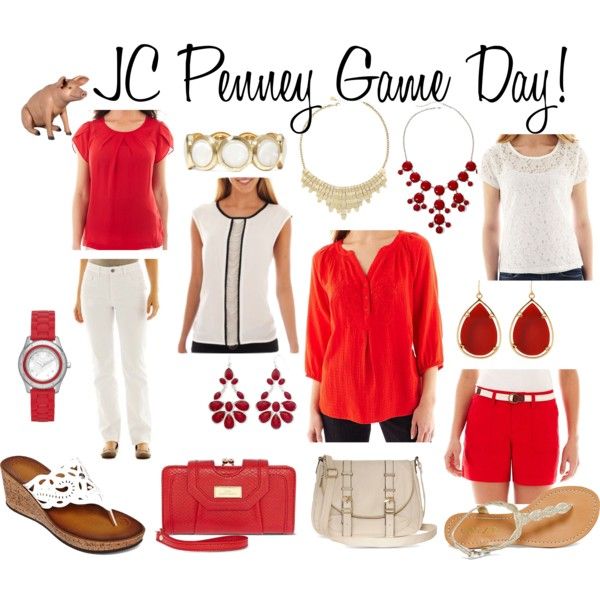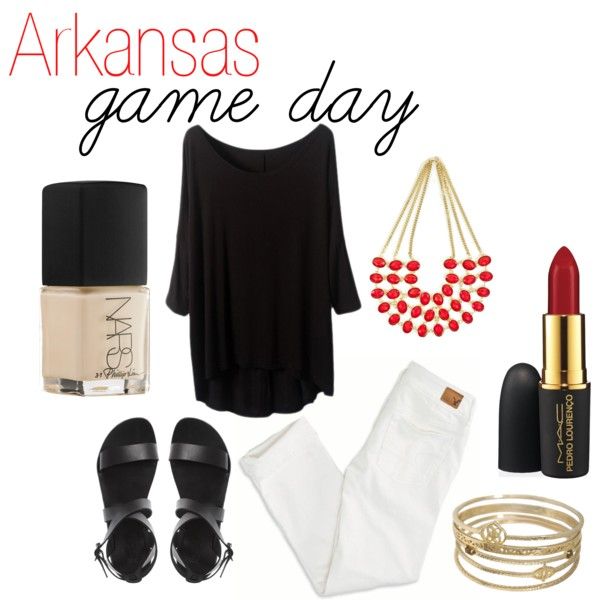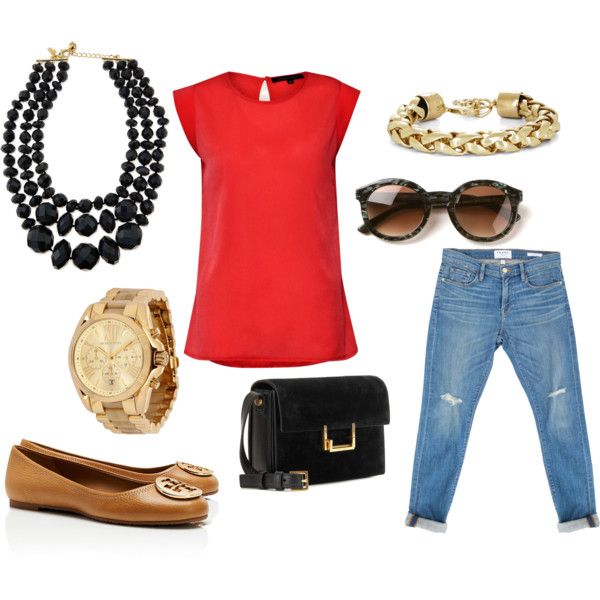 ABOUT ELIZABETH: Elizabeth is a senior Ad/PR major at the University of Arkansas. She's been in various leadership positions in her sorority, Chi Omega, and is part of the Order of Omega Greek Honor Society. The Motherlode mamas would like to add that she's a fabulous intern and we appreciate her keen eye for fashion (we've already lined her up to help us pick out a new fall wardrobe) as well as her work ethic, creativity and ability to quickly grasp what we need and pull it off.