Yes, we do love a little celebrity gossip but we also know it's not cool to do something we teach our kids NOT to do. It's never okay to indulge in stuff meant to humiliate or hurt another person. That's why we came up with the concept of "Good Gossip," which is celeb news minus any mean stuff. Have as much as you want because this "dish" is all guilt-free.
As always, this feature is sponsored by Great Day Farms, a national brand based right here in NWA. Look for their products at the Walmart Supercenter. Click HERE to like them and get coupons on their Facebook page.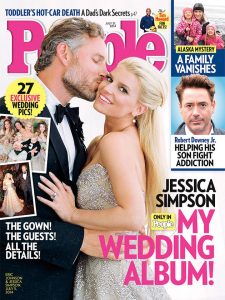 You know how something unexpected happens at almost every wedding? Jessica Simpson's recent wedding ceremony had its own little surprise. Jessica and her now husband Eric Johnson said they were both worried about their two kids (ages 2 and 1) toddling down the aisle successfully as part of the wedding party. Both kids did a great job, and the groom scooped them up when they made it to the altar. But when he bent down to scoop, he split his pants! Jessica said, "After the ceremony, when everybody left, Eric was in his boxers and tux jacket. There's always got to be something that happens!" The groom got new pants for the reception, which featured plenty of dancing and stretched into the early morning hours. You can read all the wedding details in the latest edition of People magazine.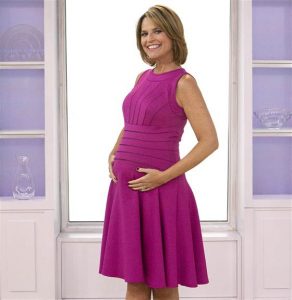 Expecting her first baby soon, Savannah Guthrie, co-anchor of The Today Show, enjoyed a baby shower thrown by some of her friends and co-workers, including Gayle King, Hoda Kotb, Deborah Roberts and Kathie Lee Gifford. The friends showered her with kids' books and treated her to lunch at the Glass Houses restaurant in New York City. Savannah said the baby-size bites prepared by the chef "were so cute you didn't know if you should eat them or hug them." Savannah's baby is due next month.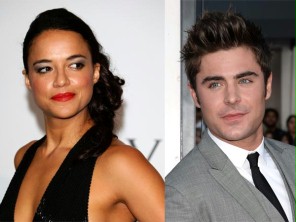 Looks like Zac Efron might be in a new relationship with actress Michelle Rodriguez. The two were spotted splashing around together on the coast of Sardinia, Italy.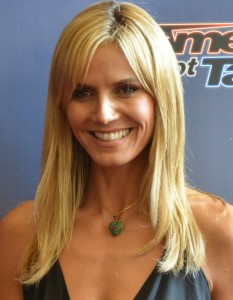 Model and businesswoman Heidi Klum also likes to cook and she's using her kitchen skills to help out a charity called "God's Love We Deliver." She said she has been chopping and cooking for them for the past 10 years. The organization has a huge kitchen where they prepare individual meals for people who are too sick to cook in the New York City area. "Whenever I'm in New York, I go into their giant kitchen and take orders: Chop these 2,000 peppers, peel these 1,000 carrots. I'm part of a prep station in a group that delivers more than 1.2 million nutritious meals a year. …For so many mothers, too weak to get out of bed and struggling with sickness — I'm glad this is one less thing they have to worry about."
Source: People magazine, July 21, 2014 issue

Good Gossip is sponsored by CCF Brands, a Northwest Arkansas company which makes Great Day All Natural Eggs. These eggs are produced by happy hens who are fed premium vegetarian diets with no animal fats, animal by-products, or antibiotics. Great Day Farms also offers hard-boiled eggs, which you can find in the deli section of the Walmart Supercenter. (Love the hard-boiled eggs because they're peeled and ready to eat! Perfect in salads.)