Yes, we do love a little celebrity gossip but we also know it's not cool to do something we teach our kids NOT to do. It's never okay to indulge in stuff meant to humiliate or hurt another person. That's why we came up with the concept of "Good Gossip," which is celeb news minus any mean stuff. Have as much as you want because this "dish" is all guilt-free.
As always, this feature is sponsored by Great Day Farms, a national brand based right here in NWA. Look for their products at the Walmart Supercenter. Click HERE to like them and get coupons on their Facebook page.
Katie Couric is married! She and John Molner (a banker) walked each other down the aisle as a string quartet played the song "Till There Was You." They wrote their own wedding vows, and one of her promises was to "not check email" during the wedding.
Katie's first husband, Jay Monahan, died of colon cancer in 1998, and Katie went on to lead a major push toward awareness of colon cancer and the need for early testing. Katie's new husband John has two children (ages 16 and 19) and Katie's daughters are now 18 and 22. The girls blasted their mom's favorite Motown songs on an iPhone and got wedding guests dancing at the reception.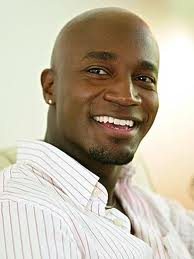 Raise your hand if you can relate to what actor Taye Diggs said about eating in a recent People magazine interview . When asked about his last indulgence, he said it was "a pint of Ben & Jerry's cookie-dough ice cream. Of course I ate the whole thing. I tell myself not to, but it never happens. When I was 23, I could eat one every night, but those days are over." (We hear ya, Taye.)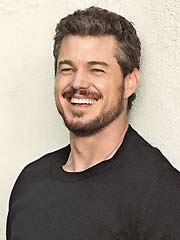 Actor Eric Dane is having regular date nights with his 4-year-old daughter Billie. "We'll go on dates, and she'll put on a princess dress and I'll put on a suit because I have to play the part. I can't say no to my girls," said the actor (who is also a dad to 2-year-old daughter Georgia.) "They melt my heart. I'm very grateful for my family." Eric is married to actress Rebecca Gayheart and is currently starring in a summer series on TNT called The Last Ship. He's most famous for his role of Mark Sloan aka "McSteamy" on Grey's Anatomy.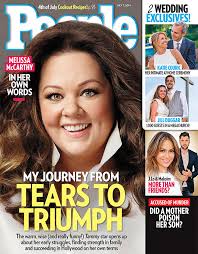 We LOVE, LOVE, LOVE what Melissa McCarthy said during an interview for the cover story of People magazine. ALL of us should follow her lead on this: "I try not to say negative things in front of my girls, like, 'God, I look terrible,' or 'I should go put some makeup on.' I very consciously avoid stuff like that so that my girls won't tear themselves down either." Read all of Melissa's insightful and VERY funny interview in the latest edition of People.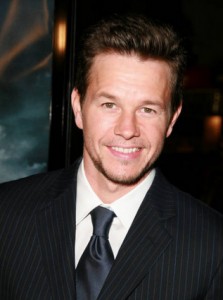 We got a laugh from something actor Mark Wahlberg (father of two boys and two girls) said recently about what he's hoping for as his daughters grow into teenagers: "The boys will be difficult in some ways that the girls won't, but I'm dreading the teenage years with my daughters; it's not going to be easy for them to go on a date. But I'm hoping one nice, nerdy boy will come into each of their lives at the right time when they're twenty-something, and they'll be with that person forever."
Source: People magazine, July 7, 2014 issue

Good Gossip is sponsored by CCF Brands, a Northwest Arkansas company which makes Great Day All Natural Eggs. These eggs are produced by happy hens who are fed premium vegetarian diets with no animal fats, animal by-products, or antibiotics. Great Day Farms also offers hard-boiled eggs, which you can find in the deli section of the Walmart Supercenter. (Love the hard-boiled eggs because they're peeled and ready to eat! Perfect in salads.)