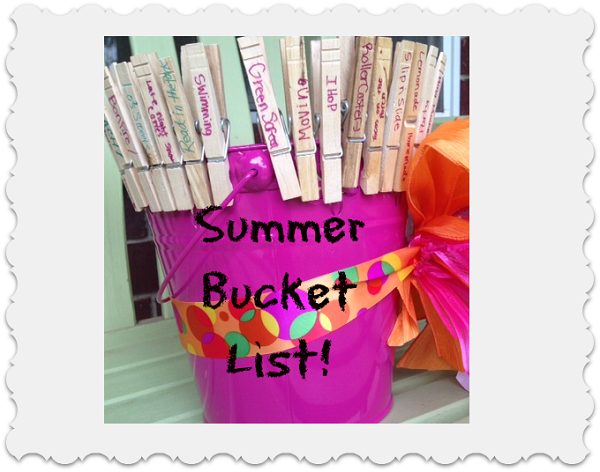 How are you enjoying your summer so far?
If you haven't done it yet, you might want to consider making a "Summer Bucket List".  At our house, we use an actual bucket!
What you need:
Just buy or find a bucket (or container of your choice!) and some large, wooden clothes pins. Using a Sharpie, write various activities you want to do over the summer on the clothes pins and then clip them around the bucket.
After you do an activity, you just toss that clothes pin into the bucket. Having a bucket list helps make your summer more intentional, even if you have 15 clothes pins that read, "Sit out front in the sun with a book".
Be sure to add a few clothes pins for yourself, mama. Or just make your own bucket
Here are 25 ideas for activities you can write on your clothes pins (some local, some universal):
Ride a roller coaster
Have a water balloon fight
Go to First Friday on the Bentonville Square
Create an ice-cream sundae bar and invite over the neighbors
Go fishing
Camp out in the backyard
Camp out indoors
Go to a Gulley Park concert series concert
Set up a lemonade stand
Try zip-lining
Toast marshmallows outside (and make s'mores!)
Make liquid sidewalk chalk and create a masterpiece on the driveway
Make chalk dress-up dolls while you're out there
Visit your local Farmer's Market
Sign up for the summer reading program at your library
Visit the Botanical Garden of the Ozarks
Play mini golf
Go to Vacation Bible School
Make "fairies" in a jar (or just catch fireflies!)
If you need more ideas, CLICK HERE to see our Summer Fun Printable! Stick it on the fridge for inspiration this summer.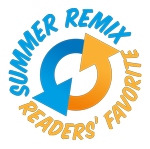 Bonus idea for the summer: Have your kids take a picture every day of summer vacation and put them all together in an awesome video at the end of the break. Or make a Summer Memories 2015 book with Snapfish or Shutterfly.