Yes, we do love a little celebrity gossip but we also know it's not cool to do something we teach our kids NOT to do. It's never okay to indulge in stuff meant to humiliate or hurt another person. That's why we came up with the concept of "Good Gossip," which is celeb news minus any mean stuff. Have as much as you want because this "dish" is all guilt-free.
As always, this feature is sponsored by Great Day Farms, a national brand based right here in NWA. Look for their products at the Walmart Supercenter. Click HERE to like them and get coupons on their Facebook page.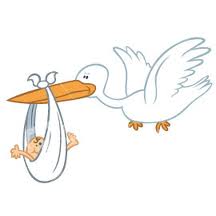 There's nothing scandalous about Kerry Washington's most recent delivery. The actress and star of the hit show Scandal gave birth to a daughter, Isabelle, on April 21st. Kerry is married to Nnamdi Asomugha, an NFL player, and the couple have been super successful at keeping their major life milestones under wraps and as quiet and private as possible. In fact, only those closest to the couple knew about the birth for two weeks before the rest of the world found out. Congrats to the new parents.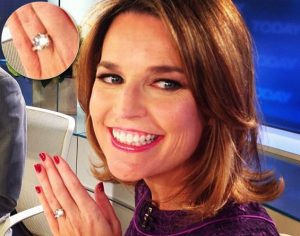 Host of the Today Show and mom-to-be, Savannah Guthrie says her mom is her moral compass. She said that one time, as a teenager, she sneaked out of the house at night to go to a party. When she got back home at 2 a.m., her mom was sitting on her bed saying, "Welcome home!" Guthrie said she and her mom always go to see a Broadway show when her mom comes to town. "If I could copy the kind of mom she was, I'd be in good shape," Guthrie said.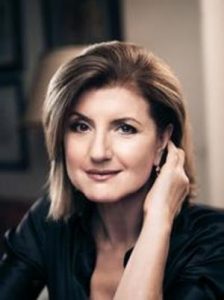 Super busy moms can take a lesson from the wildly successful Arianna Huffington, a single mother who also built the Huffington Post website and sold it for more than $300 million in 2011. She still works as editor-in-chief of the website. Arianna collapsed in 2007 and, after lots of medical tests, it was determined that the collapse came from sheer exhaustion. "I did not realize how burned out I was," she said. "I must have been way below zero percent battery and did not even know it." She has written a new book about her experience and what she learned from the past seven years of reading about exhaustion, and it's titled "Thrive: The Third Metric to Redefining Success and Creating a Life of Well-Being, Wisdom and Wonder."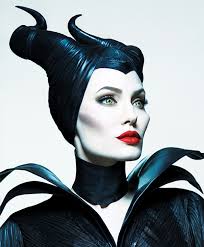 If you go see the movie Maleficent (which hits theaters May 30th), you might wonder who the cute little blonde girl is in scenes with Angelina Jolie, who plays the title character. The sweet girl is actually Angelina and Brad's real-life daughter, Vivienne. Angelina says, although she does not want her kids to be actors, she allowed Vivienne to be in the movie, in part, because it was so difficult to find another child actor who wasn't terrified of her once she had on the Maleficent costume, complete with cape, creepy contacts and tall horns. Angelina said Viv is very feminine and likes to pick flowers and take care of animals. She plays Princess Aurora as a child. Angelina said two of her other kids, Pax and Zahara, are also in the film and that having them on the set was her "secret weapon." "It made me so much more playful."
Source: People magazine, May 19th  and May 26, 2014 issue

Good Gossip is sponsored by CCF Brands, a Northwest Arkansas company which makes Great Day All Natural Eggs. These eggs are produced by happy hens who are fed premium vegetarian diets with no animal fats, animal by-products, or antibiotics. Great Day Farms also offers hard-boiled eggs, which you can find in the deli section of the Walmart Supercenter. (Love the hard-boiled eggs because they're peeled and ready to eat! Perfect in salads.)