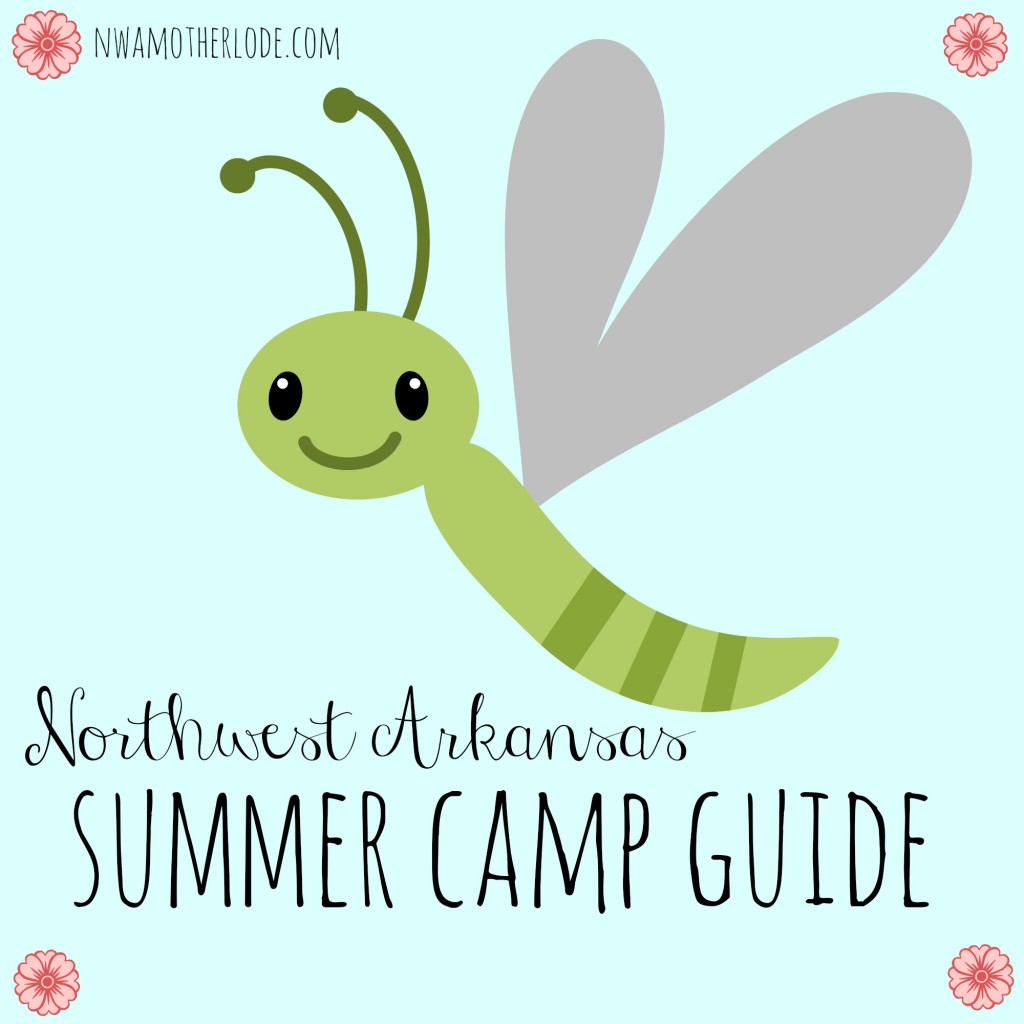 Featured Camps:
Abrakadoodle
Abrakadoodle offers Summer Art Camps for kids, as well as special Holiday Art Camps during school breaks. Art Camps for kids are offered at schools and other community locations, including the Fayetteville Underground. Art Camps include art lessons, music, games, crafts and special activities for children ages three to twelve. Abrakadoodle offers theme-based Camps such as:
♦ The Big Abrakadoodle Circus
♦ The Museum Mystery Tour
♦ Kids on the Runway and lots more
Click here to see which classes will appeal most to your little artist!
Nerdies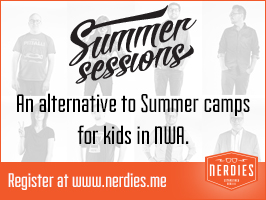 Nerdies is an alternative learning environment for your unique kid. They have a variety of summer camp options that you would expect in larger cities like NYC and LA, but we're lucky enough to have in NWA. Nerdies offers the following camp options which will be taught by one of 9 amazing mentors with impressive backgrounds in their individual fields:
♦ Mods for Minecraft
♦ Photography
♦ Videography
♦ Video Game Development
♦ Robotics
♦ Arts
♦ Creative Writing/Stand Up
♦ Improv
♦ Creativity
Click here to get your #NerdOn
Ozark Natural Science Center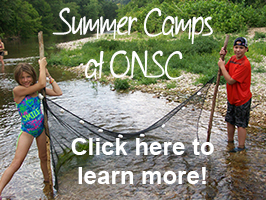 Experience nature as a classroom without walls during summer camp at the Ozark Natural Science Center. ONSC is offering summer camps for those who want to get out and explore the great outdoors (and parents will love it because it means the kids aren't on their devices!).
♦ Naturalist Camp
♦ Fledgling Naturalist Camp
♦ Family Camp
CLICK HERE to see ONSC camp options!
The Art of Motion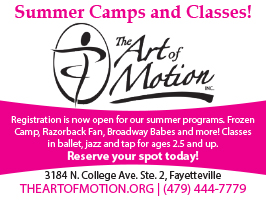 If you've got a kid who loves to move, move, move, The Art of Motion is here to help!  They have some great Summer Camps and classes in ballet, jazz and tap for ages 2.5 and up. Registration is now open for summer programs, which include:
♦ Frozen Camp
♦ Razorback Fan Camp
♦ Broadway Babes Camp
♦ Turns, Tricks and Techniques Camp
♦ One Day Princess Camp
Click here to delight your little dancer!
Fayetteville Public Library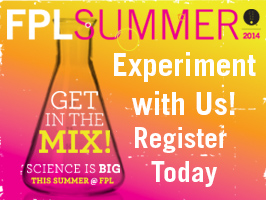 Adults, kids and teens can pick up reading logs at Fayetteville Public Library and start turning them in for prizes during the Summer Reading Program kickoff on Saturday, May 31. The kickoff event will be from 10 a.m. to noon on the 31st and will include free sno cones, bounce houses, face painting, crafts and much more! The library has TONS of great events and activities going on throughout the summer, including camps and workshops!
Click here to see what's cooking at FPL or to sign up for the summer reading program, no matter what your age!
Click here to see a list of FPL camps and workshops!
The Jones Center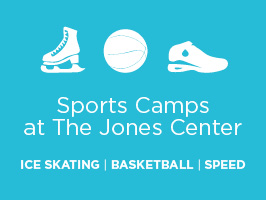 The Jones Center is Springdale is offering some awesome camps for kids in June 2014.
There are three different camps to choose from:
♦ Basketball
♦ Speed Camp
♦ Ice Skating
Click here to read about The Jones Center summer camps. Click here to read about other activities going on at The Jones Center this summer!
Art Camps
Abrakadoodle Summer Art Camps, NWA
Arts Center of the Ozarks, Springdale
Crystal Bridges Museum of American Art, Bentonville
Community Creative Center, Fayetteville
Imagine Art Studio, Rogers
Paper & Thread Studio, Fayetteville
Outdoorsy Camps
Ozark Natural Science Center, Huntsville
Be Active! summer camps, Fayetteville Parks and Recreation Department
Rogers Activity Center
Bentonville Parks & Recreation
Summer Golf Camp, First Tee of Northwest Arkansas
Dance Studios
The Art of Motion, Fayetteville
Bak Stage, Rogers
Infiniti, Bentonville
Gymnastics Studios
Aspire Gymnastics Academy, Bentonville
Hopes & Dreams Gymnastics, Springdale
The Little Gym, Rogers
Williams Center, Fayetteville
Specialty Camps
Mad Science, NWA
The Jones Center, Springdale
University of Arkansas Volleyball Camp, 4th grade and up
Overnight camp
Ozark Natural Science Center
New Life Ranch (overnights and day camps), Colcord, OK
Reading Programs/Summer events