By Elizabeth Miller
Easter is coming up fast and as a busy girl I don't have time to think about what I am going to be wearing on Easter Sunday.
I'll be going home to my family and the many church friends that I haven't seen in a while, so a big (and silly) part of me wants to look great! But I just don't have time to go shopping all day trying to find the perfect Easter outfit.
One of my favorite things is to find a photo of an adorable outfit and recreate it. With this method, I don't have to think about what looks good with what…I already know what to put together! It's simple and easy.
So for this Easter, I put together a simple and elegant look that is easy to recreate: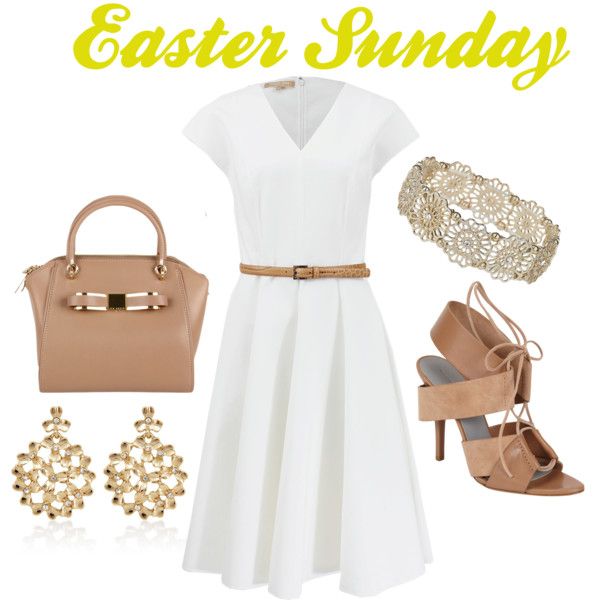 Pretty cute right? Some of these items happen to be extremely expensive, so I found items that look almost the exact same, for a lot better price:
Dress: Antonio Melani Quince Shadow-Stripe Dress from Dillard's $159
Handbag: Calvin Klein Saffiano Colorblocked Wing Tote from Dillard's $238
Shoes: Antonio Melani Sophela Dress Sandals from Dillard's $98
Earrings: Gold Crystal Metal Flower Earrings from White House Black Market $35
Bracelet: Flower Cut Out Bracelet from Dorothy Perkins Online $15
For direct links to the websites where you can purchase each item – CLICK HERE to check out our Pinterest and right click on the pins!
Oh, and I couldn't help but throw in an additional "look" you might want to try (but the white dress is my favorite!):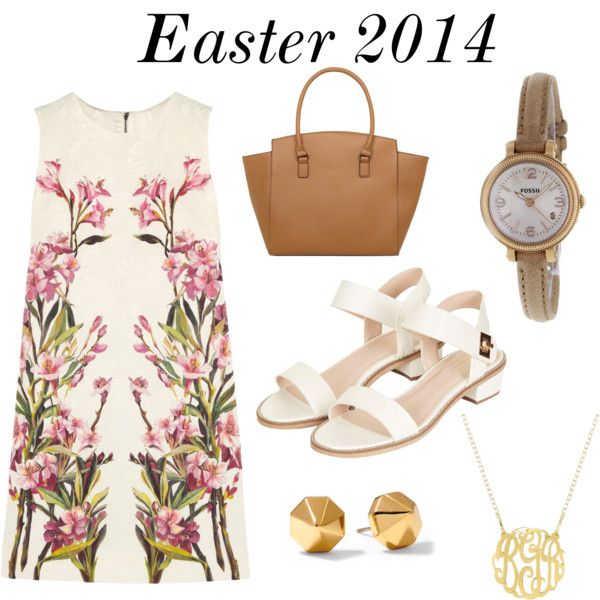 ABOUT ELIZABETH: Elizabeth is a junior Ad/PR major at the University of Arkansas. She's been in various leadership positions in her sorority, Chi Omega, and is part of the Order of Omega Greek Honor Society. The Motherlode mamas would like to add that she's a fabulous intern and we appreciate her keen eye for fashion (we've already lined her up to help us pick out a new spring wardrobe) as well as her work ethic, creativity and ability to quickly grasp what we need and pull it off. Welcome, Lizzy!