Okay, we admit it. We love a little celebrity gossip but don't want to do something we teach our kids not to do. It's never good to indulge in stuff meant to humiliate or hurt another person. That's why we came up with the concept of "Good Gossip," which is celeb news minus any mean stuff. Have as much as you want because this "dish" is all guilt-free.
As always, this feature is sponsored by Great Day Farms, a national brand based right here in NWA. Look for their products at the Walmart Supercenter. Click HERE to like them and get coupons on their Facebook page.

Did we mention that Great Day Farms is once again the lead sponsor for the NWA Mom Prom? It's scheduled for April 26, 2014. Get the details at www.nwaMomProm.com. Tickets are on sale now!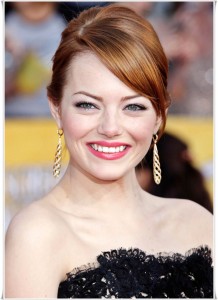 Isn't it great when celebrities seem to find what appears to be a pretty normal, loving relationship despite their superstar status? In the most recent issue of People magazine, there's a cute profile of actors Emma Stone and Andrew Garfield, stars of the upcoming The Amazing Spider-Man 2 movie, which hits theaters early next month. Emma and Andrew have been dating for nearly 3 years now but seem to be going strong. They met when she auditioned for the first Spider-Man movie in 2011. Andrew has said that she was the last person to audition and that, despite being really tired, he "woke up" when she came in and sparks began to fly shortly after that. They are both close to their families, tend to avoid Hollywood nightlife and pay special attention to their youngest fans. During the recent press tour, Andrew visited an after-school club for disadvantaged kids and showed up as Spider-Man carrying a pizza. The organization's chief executive said the kids were "completely dazzled."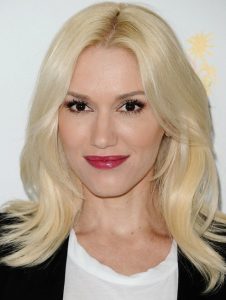 A recent article in USA Today suggests that Gwen Stefani and Pharrell Williams might be filling the empty seats in those huge, spinning red chairs on The Voice. The chairs are left behind by Cee Lo Green, who's not returning to the show and Christina Aguilera, who will be on maternity break when the next season starts filming in June.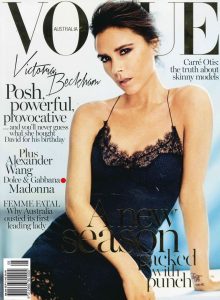 Here are a few things you might not have known about Victoria Beckham: Despite plenty of photos that suggest otherwise, she says she actually laughs a lot. She likes to bake brownies and also wants to run a marathon one day. Before her Spice Girls fame, she worked as a part-time "perfume girl" at a department store. Her favorite celebrity meeting was with Sarah Jessica Parker and her favorite TV show is still Sex and the City. She confesses to being a terrible driver. As for dream dinner dates? She says Hillary Clinton would be at the top of her list.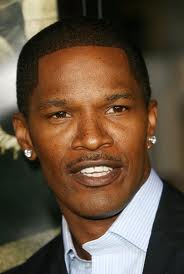 Jamie Foxx knows how to enjoy an occasional "cheat day" from healthy eating. He says his favorite indulgence is Shake Shack. "I got a triple ShackBurger, fries with the cheese and grape soda. I've had it a couple times, and I just had to go get it again."
Source: People magazine, April 28, 2014 issue and USA Today

Good Gossip is sponsored by CCF Brands, a Northwest Arkansas company which makes Great Day All Natural Eggs. These eggs are produced by happy hens who are fed premium vegetarian diets with no animal fats, animal by-products, or antibiotics. Great Day Farms also offers hard-boiled eggs, which you can find in the deli section of the Walmart Supercenter. (Love the hard-boiled eggs because they're peeled and ready to eat! Perfect in salads.)