Okay, we admit it. We love a little celebrity gossip but don't want to do something we teach our kids not to do. It's never good to indulge in stuff meant to humiliate or hurt another person. That's why we came up with the concept of "Good Gossip," which is celeb news minus any mean stuff. Have as much as you want because this "dish" is all guilt-free.
As always, this feature is sponsored by Great Day Farms, a national brand based right here in NWA. Look for their products at the Walmart Supercenter. Click HERE to like them and get coupons on their Facebook page.

Did we mention that Great Day Farms is once again the lead sponsor for the NWA Mom Prom? It's scheduled for April 26, 2014. Get the details at www.nwaMomProm.com. Tickets are on sale now!

Jennifer Aniston has a tough time letting go of things with a little nostalgia attached. In a recent interview with People magazine, she said she still hangs on to jeans from her 20s and even has a pair of red loafers she wore on the set of Friends. She said her biggest indulgence is getting facials. "Even if I don't go in to my facial gal, I'll do a Sunday night scrub, a good mask." She said she uses something called a dermaroller she recently learned about from a facialist in New York. It's supposed to allow for better absorption of facial products into the skin.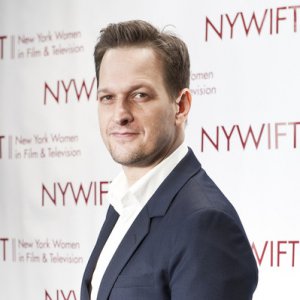 Fellow fans of The Good Wife on CBS, we, too, are crushed about the death of Will Gardner's character. But don't worry! The man who played Will, actor Josh Charles, is alive and well. In fact, he even directed a couple of episodes of The Good Wife that will air later this season. He decided to leave the show several months ago when his contract ended, simply because he was ready for something new. Speaking of new, Josh is newly married to a writer named Sophie Flack and is hoping to start a family soon. He has two feature films in the works and you can also see him in upcoming episodes of Inside Amy Schumer on Comedy Central. (But we'll still miss you, Will.)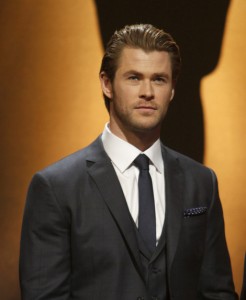 Thor is a daddy now! Actor Chris Hemsworth and his wife, actress Elsa Pataky, welcomed twin baby boys into the family on March 21, 2014 in Los Angeles. The couple also have a daughter named India Rose who is 2 years old.
Source: People magazine, April 7, 2014 issue
Good Gossip is sponsored by CCF Brands, a Northwest Arkansas company which makes Great Day All Natural Eggs. These eggs are produced by happy hens who are fed premium vegetarian diets with no animal fats, animal by-products, or antibiotics. Great Day Farms also offers hard-boiled eggs, which you can find in the deli section of the Walmart Supercenter. (Love the hard-boiled eggs because they're peeled and ready to eat! Perfect in salads.)