Okay, we admit it. We love a little celebrity gossip but don't want to do something we teach our kids not to do. It's never good to indulge in stuff meant to humiliate or hurt another person. That's why we came up with the concept of "Good Gossip," which is celeb news minus any mean stuff. Have as much as you want because this "dish" is all guilt-free.
As always, this feature is sponsored by Great Day Farms, a national brand based right here in NWA. Look for their products at the Walmart Supercenter. Click HERE to like them and get coupons on their Facebook page.

Did we mention that Great Day Farms is once again the lead sponsor for the NWA Mom Prom? It's scheduled for April 26, 2014. Get the details at www.nwaMomProm.com. Tickets are on sale now!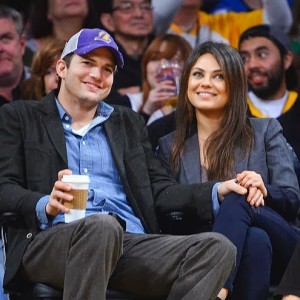 Two weeks ago in this Good Gossip column, we wrote about Ashton and Mila's recent engagement. It seems the good news just keeps coming because now the happy couple is expecting a baby! People magazine reports that the baby is due later this year but still no official confirmation from the couple themselves. They are, however, definitely going to be acting together again on television soon. Mila will be a guest star for an episode of Two and a Half Men later this season.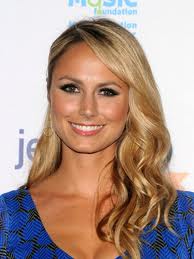 More baby news to report! Stacy Keibler, actress, former contestant on Dancing with the Stars and ex-girlfriend of the elusive George Clooney, is now married and expecting her first baby. Stacy married Jared Pobre during a small beach wedding in Mexico earlier this month. He's a CEO of a private firm. The newlyweds had been friends for five years before romantic sparks started flying. Stacy said that neither one of them thought they'd ever get married and have kids, adding "When you meet the right person, everything changes."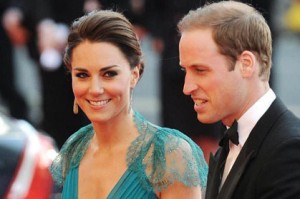 While Mila and Stacy might be busy nesting for expected babies, Royals Kate and Will say that one is enough "for now." Baby George is crawling now that he's 8-months-old, but sources say they will probably wait a while before expanding the royal family. Kate has been busy preparing their homes and for an upcoming three-week tour of New Zealand and Australia, starting early next month.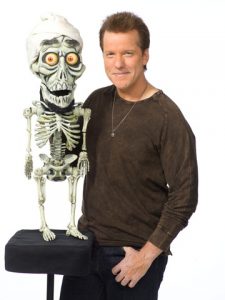 Popular comedian Jeff Dunham is laughing all the way to the bank. According to a recent issue of People magazine, he is reported to be the fourth-richest comedian, behind legends like Jerry Seinfeld. Dunham says he likes to splurge on charity and also makes sure his kids and ex-wife are well taken care of. He is also an avid collector and collects things including ventriloquist dummies, two Batmobiles and a 10-foot Hulk, which stands on guard in his backyard. He said he also has almost every significant Macintosh computer. Though he doesn't care for airports, Dunham says all the travel is definitely worth it when he gets on stage again. "I'm one of the luckiest guys on the planet. I love what I do and get paid for it."
Source: People magazine, March 31, 2014 issue
Good Gossip is sponsored by CCF Brands, a Northwest Arkansas company which makes Great Day All Natural Eggs. These eggs are produced by happy hens who are fed premium vegetarian diets with no animal fats, animal by-products, or antibiotics. Great Day Farms also offers hard-boiled eggs, which you can find in the deli section of the Walmart Supercenter. (Love the hard-boiled eggs because they're peeled and ready to eat! Perfect in salads.)