Okay, we admit it. We love a little celebrity gossip but don't want to do something we teach our kids not to do. It's never good to indulge in stuff meant to humiliate or hurt another person. That's why we came up with the concept of "Good Gossip," which is celeb news minus any mean stuff. Have as much as you want because this "dish" is all guilt-free.
As always, this feature is sponsored by Great Day Farms, a national brand based right here in NWA. Look for their products at the Walmart Supercenter. Click HERE to like them and get coupons on their Facebook page.

Did we mention that Great Day Farms is once again the lead sponsor for the NWA Mom Prom? It's scheduled for April 26, 2014. Get the details at www.nwaMomProm.com. Tickets go on sale Saturday, March 1st!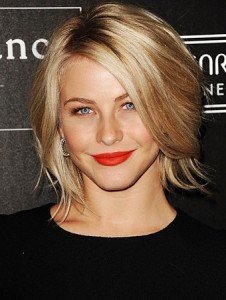 Julianne Hough has a new boyfriend. His name is Brooks Laich and he's a hockey player for the Washington Capitals. The two were recently spotted out walking her dogs together.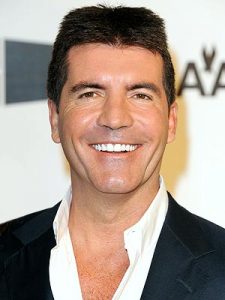 Simon Cowell is a dad! Can you believe it? Let's hope he doesn't critique his newborn too much. Simon and girlfriend Lauren Silverman had a baby boy on Valentine's Day and his name is Eric. Simon tweeted, "I never knew how much love and pride I would feel."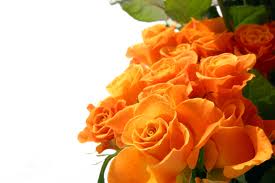 Wow! Now this guy knows how to send flowers. Singer Jason Derulo is boyfriend to singer (and former American Idol winner) Jordin Sparks. For Valentine's Day, he sent her 10,000 orange roses. Color us impressed.
After three years of dating, Christina Aguilera and Matthew Rutler are engaged. She announced the news along with a pic of a very large sparkler on her ring finger. According to People magazine, he spent more than a year designing her engagement ring.
Emily Blunt and husband John Krasinski just welcomed a baby girl into the world. The two actors have been married since 2010 and this is the first baby for both of them. John tweeted, "Emily and I are so incredibly happy to welcome our daughter Hazel into the world today. Happy birthday!"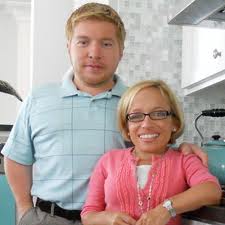 This is wonderful news about Dr. Jennifer Arnold, who stars in the reality show called The Little Couple with her husband Bill Klein. While in the process of adopting their second child, a daughter named Zoey, Jennifer was diagnosed with a rare cancer. After months of intense chemo and a hysterectomy to remove a cancerous mass, Jennifer is now in remission and the couple's newly adopted daughter is now settling into her new home. As they chased their toddlers around, Jennifer said, "It's chaos here. Isn't it wonderful?"
Source: People magazine, March 3, 2014 edition

Good Gossip is sponsored by CCF Brands, a Northwest Arkansas company which makes Great Day All Natural Eggs. These eggs are produced by happy hens who are fed premium vegetarian diets with no animal fats, animal by-products, or antibiotics. Great Day Farms also offers hard-boiled eggs, which you can find in the deli section of the Walmart Supercenter. (Love the hard-boiled eggs because they're peeled and ready to eat! Perfect in salads.)