Okay, we admit it. We love a little celebrity gossip but don't want to do something we teach our kids not to do. It's never good to indulge in stuff meant to humiliate or hurt another person. That's why we came up with the concept of "Good Gossip," which is celeb news minus any mean stuff. Have as much as you want because this "dish" is all guilt-free.
As always, this feature is sponsored by Great Day Farms, a national brand based right here in NWA. Look for their products at the Walmart Supercenter. Click HERE to like them and get coupons on their Facebook page.

Did we mention that Great Day Farms is once again the lead sponsor for the NWA Mom Prom? It's scheduled for April 26, 2014. Get the details at www.nwaMomProm.com.

Well, she may be a Princess, but she's a hard-working mama, too. Recently Princess Kate took Baby George (who is now about 6 months old) on his first big vacation. Kate, her brother and other family members went to the island of Mustique, and they flew commercial (British Airways) to get there and did it without a nanny. (Prince William had to stay behind to attend a specialized course he's taking at the University of Cambridge.) Now that the baby is an experienced traveler, he will go with his parents on a big trip this spring to tour New Zealand and Australia.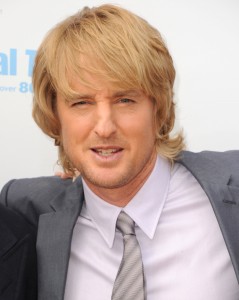 Speaking of babies, actor Owen Wilson just welcomed a new one into his family. This is his first child with Caroline Lindqvist. He also has a 3-year-old son with Jade Duell.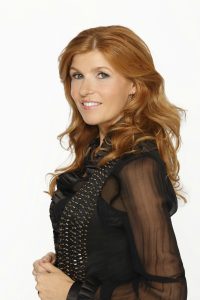 Do you watch the show Nashville? The music soundtrack is pretty great. One of the show's stars, Connie Britton, is featured in the most recent edition of People magazine. She said that her most recent moment of bliss was when she got her 3-year-old son up for the day. "Every morning he wakes up singing, and I say 'Hip, hip, horray!', congratulating him on a good night's sleep. There is nothing more perfectly blissful than seeing his amazing smiling face first thing in the morning."
Kevin Jonas and his wife Danielle Jonas welcomed their first baby on February 2nd, and it's a girl! Her name is Alena Rose and the new father said, "I'm so in love with her," in a recent tweet. Awwwww.
Source: People magazine, February 17, 2014 edition

Good Gossip is sponsored by CCF Brands, a Northwest Arkansas company which makes Great Day All Natural Eggs. These eggs are produced by happy hens who are fed premium vegetarian diets with no animal fats, animal by-products, or antibiotics. Great Day Farms also offers hard-boiled eggs, which you can find in the deli section of the Walmart Supercenter. (Love the hard-boiled eggs because they're peeled and ready to eat! Perfect in salads.)