We know you're smart. And your kids are smart. Your husband is pretty smart. And your smartphone is a freakin' genius. But… how smart are your appliances?
With the spike in smartphone popularity, people have higher expectations for all the machines in their lives, including kitchen appliances. While our kitchens might not look like something from the Jetsons cartoons anytime soon, appliances are getting smarter each year.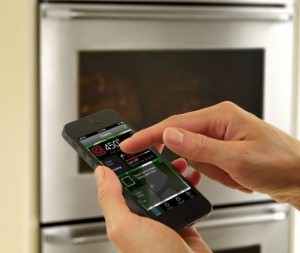 Dacor's new Discovery iQ 30″ Wall Oven allows home chefs to monitor and control their ovens using Android or iOS (Apple) smartphones and tablets. This means you can put a roast in the oven, select a preloaded recipe or find a new one online, and then sit back and relax while you wait for the text message alert letting you know dinner is ready.
New appliances are also smart enough to save a few bucks. Whirlpool has developed a new line of appliances called 6th Sense Live, and they're designed to run when energy prices are lowest. Using a Wi-Fi connection, a dishwasher could start its own cycle at whatever point in the day it determines that energy prices are lowest. (It does this by using a constantly updated database of real-time energy prices.)
Appliances that break down have been a source of frustration and unexpected expense for homeowners, but today's new smart appliances may have a solution even when things go wrong. LG has developed appliances with remote diagnostic services. It's called "Smart Diagnosis," and it works by allowing the broken appliance to "talk" to a smartphone app by playing a certain sound. The app can "decode" the tone it hears and give the owner instructions on what to do next.
If the repair is simple, the app might send a text message to let the owner know it's time for a new water filter for the fridge. For more complex issues, the app will automatically request a service call.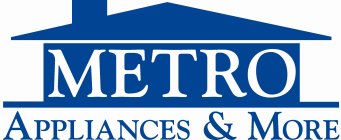 Kitchens aren't the only room of the house where "smart" reigns supreme. Laundry rooms are also being revolutionized by the technological wave. GE has a dryer that automatically gets messages from the washer about the load it will soon receive. By customizing the cycle, clothes aren't as likely to overdry.
For more information on ALL kinds of appliances, go by the showroom at Metro Appliances & More in Springdale. (Click here for directions and to see the website.) Or call and talk to a sales associate by calling 479-750-2200.