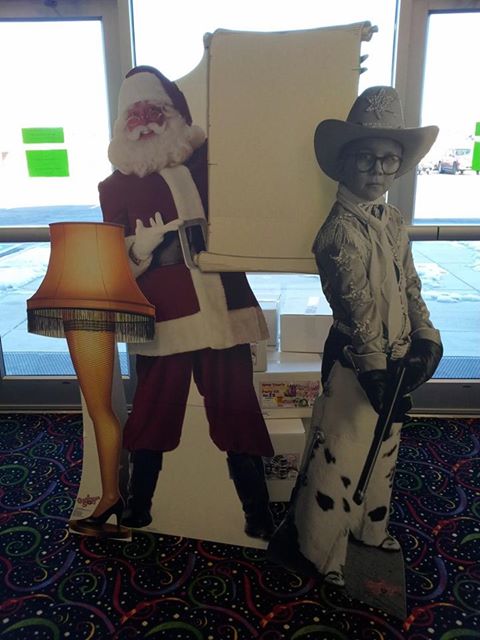 If you've got a holiday party coming up this weekend and you haven't had time to shop for party supplies — we can hook you up. You won't have to run around town trying to gather everything, it will all be in one place – The Party Place.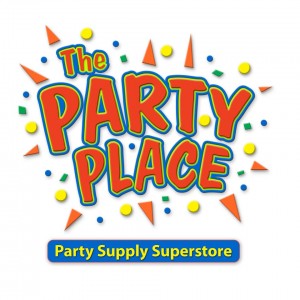 They've got toys, games, party decorations, supplies, favors and great cardboard cutouts like the ones above who will no doubt be the life of the party. Party guests will love posing for pics next to these Christmas icons.
The Party Place even has gifts and stocking stuffers.
Every month The Party Place offers a Dean's Special. For December, it's 25% off all catering items.
New Year's Eve parties
If you're thinking ahead to a New Year's Eve party — whether it's a home party or a big event — they've got lots of great decor and party items in stock right now.
We typically opt not to get out on the roads on New Year's, mostly because so many people drive after drinking — plus the simple fact that finding a babysitter that night is next to impossible.
We talked to The Party Place owner Pepper (he's also owned The Party Place in Forth Smith for the past 12 years) and he has some fun New Year's Eve kits for 10 or 25 people. The kits include everything from horns with fringe to party hats to cow bells for "ringing in" the New Year.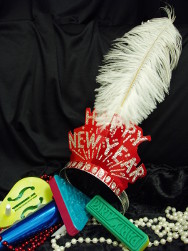 Pepper also puts together little kits for kids so they can be part of the festivities. They include hats, blowouts, balloons and sparkling cider.
Speaking of balloons, they have all kinds of colors, shapes and sizes to choose from. Classic New Year's Eve colors are silver black and white, of course, but it's your party — so we say pick the colors you like.
Remember that The Party Place always stocks lots of birthday party supplies and they have some unique options. Since they are independently owned, they can choose to stock the store with what local shoppers want — not just what corporate thinks they should have.
The Party Place scoop: The Party Place was founded in 2002 to fill a void in the River Valley; local citizens were driving as far as Tulsa to purchase quality party supplies. Since then the store has grown remarkably over the years. Today, the Fort Smith location occupies 12,500 square feet in a great location right behind Central Mall in Fort Smith. In 2013, a 9,900 square foot additional location was opened at Pinnacle Hills Promenade in Rogers. All the great services and products customers have come to expect in Fort Smith are now available in the Northwest Arkansas area. With custom balloons, balloon bouqets, design-your-own banners, pinatas, theme parties, and more, The Party Place is Arkansas' party headquarters.
Visit The Party Place on Facebook here (so you can stay in the loop on new party items and deals), stop by the store at 4202 West Green Acres Road in Rogers or call them at 479-230-9494. Please tell them you saw their ad — or this story — on Motherlode so they'll know that mamas across Northwest Arkansas support the businesses that support nwaMotherlode. We appreciate our sponsors — and the amazing moms who hang out with us here on the website. This time of year has us feeling very grateful to each of you.