Love a little gossip but hate to do something you teach your kids not to do? Yep, we get it. That's why we only spread around the "Good Gossip," — celebrity news minus any mean stuff. So have as much as you want because this "dish" is all guilt-free.
As always, this feature is sponsored by Great Day Farms, a national brand based right here in NWA. Look for their products at the Walmart Supercenter. Click HERE to like them and get coupons on their Facebook page.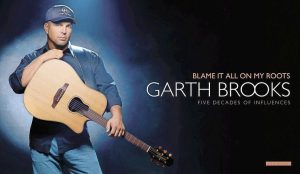 Garth Brooks is coming back to music full-time! The devoted dad took a long break so he could focus on being there for his kids. But now his youngest daughter is a senior in high school, and he said he cleared it with all the kids as well as his wife, Trisha Yearwood, before agreeing to do a 2014 world tour.
Christian Slater and his fiance, Brittany Lopez, went to a courthouse in Coral Gables, Florida to get a marriage license. But then they decided on the spur of the moment to elope right there and then! Congrats to the newlyweds. (Did anybody else fall in love with his old movie Bed of Roses, circa 1996? It's a classic chick flick.)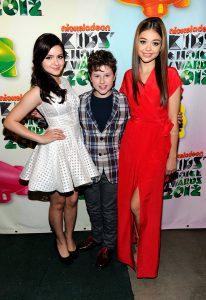 Nolan Gould, who plays the youngest kid Luke on Modern Family, is 15 now and has starred on the show since he was only 10. He grew three inches during the summer break and his voice is deeper this season. He said he gets along great with his TV sisters, Ariel Winter and Sarah Hyland, and they give him advice on what to wear and what to say to girls. "I'll text them and say, 'Help! I don't know what to say to this girl!'"
If you're willing, celebrity mom Dr. Jennifer Arnold sure could use some prayers from her fellow mamas. The reality star of The Little Couple on TLC has recently been diagnosed with a rare form of cancer that develops after a failed pregnancy. (Jennifer was pregnant but miscarried last summer.) She and her husband, Bill Klein, are the parents of two adopted toddlers. Doctors are cautiously optimistic that Jennifer can be cured if her tumors continue to respond to chemotherapy and she can avoid infection.
Source: People magazine, December 23, 2013, 2013 edition
Good Gossip is sponsored by CCF Brands, a Northwest Arkansas company which makes Great Day All Natural Eggs. These eggs are produced by happy hens who are fed premium vegetarian diets with no animal fats, animal by-products, or antibiotics. Great Day Farms also offers hard-boiled eggs, which you can find in the deli section of the Walmart Supercenter. (Love the hard-boiled eggs because they're peeled and ready to eat! Perfect in salads.)