Love a little gossip but hate to do something you teach your kids not to do? Yep, we get it. That's why we only spread around the "Good Gossip," — celebrity news minus any mean stuff. So have as much as you want because this "dish" is all guilt-free.
As always, this feature is sponsored by Great Day Farms, a national brand based right here in NWA. Look for their products at the Walmart Supercenter. Click HERE to like them and get coupons on their Facebook page.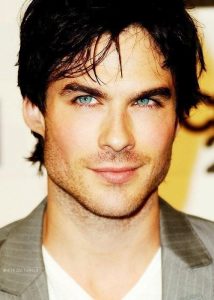 Ian Somerhalder, the actor slated to play Christian Grey in the upcoming movie, Fifty Shades of Grey, is featured in People magazine with his favorite cat named Moke. He said he rescued the cat on the set of Lost in Hawaii and walked him on a leash on the beach, adding that he got lots of dates that way. (Just a guess… but we're thinking there may have been more to it than just the cute cat.)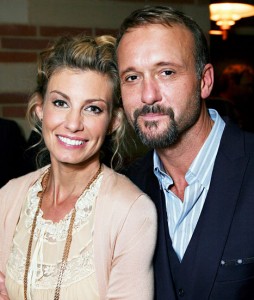 No worries, country music fans. Longtime married couple Tim McGraw and Faith Hill are just fine, despite the nutty divorce rumors they have to battle from time to time. Faith Hill joked that, when she read the latest rumor about their impending $135 million dollar divorce, she said, "Let's do it! We'll take the money and run away together!" Tim and Faith have started the second run of their show at the Venetian Casino in Las Vegas. When their three daughters aren't in Vegas with them, Faith said "it's kind of a nice little rendezvous." Sounds like they're doing just fine.
Chris Powell, the personal trainer who transforms severely obese clients on the show "Extreme Weight Loss," just welcomed another baby into his family with wife Heidi. Their daughter, Ruby Lane, was born on November 16th and joins three siblings, Cash, Marley and Matix.
Here's one more reason we love Jennifer Lawrence. When asked to lose weight for her role in The Hunger Games, she refused to get super skinny, telling the producers: "We have the ability ton control this image that young girls are going to be seeing. Girls see enough of this body that we can't imitate… and this is gonna be their hero." We think her gutsy move is as deserving of praise as her starring role.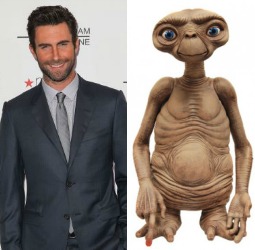 And last but not least… did you see the cover story of Adam Levine in People magazine's Sexiest Man Alive issue? Wowza. There are plenty of swoon-worthy photos, but we think some of the interview answers are equally as eye-opening. For example, Adam said he has a good cry every once in a while. "If I don't do it for a long time, I'll need to induce crying, so I'll watch E.T. The Extra-Terrestrial, which is clearly the best movie ever made. I'll watch it and cry like a baby." Levine also says he wants to be a dad someday, although he's not sure about the timing. (He is now engaged to model Behati Prinsloo.) Check out People magazine for photos of each of Levine's tattoos and what they mean. And be sure to read the congratulatory note written by fellow Voice judge Blake Shelton. It's hilarious.
Source: People magazine, December 2, 2013, 2013 edition
Good Gossip is sponsored by CCF Brands, a Northwest Arkansas company which makes Great Day All Natural Eggs. These eggs are produced by happy hens who are fed premium vegetarian diets with no animal fats, animal by-products, or antibiotics. Great Day Farms also offers hard-boiled eggs, which you can find in the deli section of the Walmart Supercenter. (Love the hard-boiled eggs because they're peeled and ready to eat! Perfect in salads.)