New York, Dallas, Denver, Chicago and — Rogers, Arkansas!
We're so pumped that The Pioneer Woman (Ree Drummond) will be in Rogers on Saturday, November 16th. We've met Ree before and she really is super friendly and personable. Plus? We adore her amazing recipes, her blog posts about the large cattle ranch she lives on with her big family and the love story she wrote about in her book.
The Visit Rogers Facebook page will have weekly updates on the tour every Wednesday, so check back in with them HERE for fun info and news.
Ree will be at the Pleasant Grove Walmart at 11 a.m. on Nov. 16 for her Holiday Cookbook Tour. Isn't the cover pretty?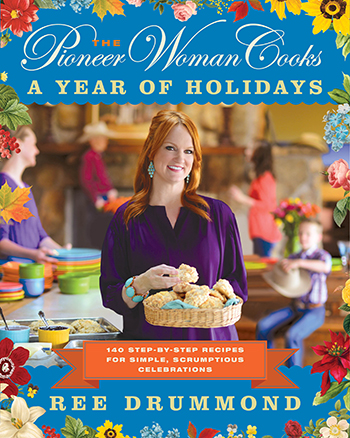 Click here to check out the Visit Rogers website and keep updated on all the fun things happening there in the next few months, including this weekend's craft shows and Oktoberfest.