We've been missing our buddies from the Toy Story movies, so we're pumped about seeing them on the small screen tonight for a Halloween special called "Toy Story of TERROR!" Set your DVR for tonight (Wednesday, Oct. 16th) at 7 p.m. on ABC.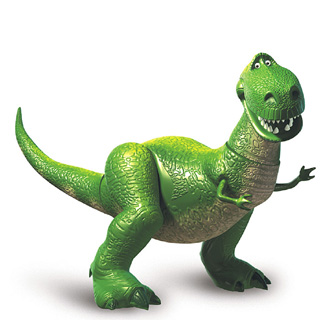 It's sometimes tough to find Halloween shows that aren't too scary for younger kids, but this one sounds perfect.
The story kicks off when our favorite Toy Story friends — including Woody, Buzz, Jessie, Rex, Mr. Potato Head, Combat Carl and Mr. Pricklepants — go on a road trip. But then things go wrong and the gang has to detour to a creepy roadside motel. When one of the toys goes missing, the others have to solve the mystery and save the day.
This is the first ever television special for Disney Pixar, so we're betting it'll be good. Hope you and your kids enjoy it!