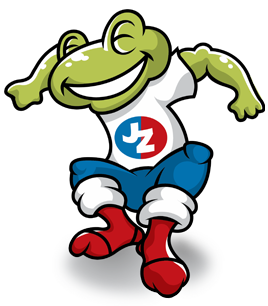 If you've got kids to entertain today (or any Friday this month), be sure you take advantage of the "Friends Friday" discounts.
The "Friends Friday" discount is available every Friday in October from 10 a.m. to 2 p.m. and from 5 p.m. to 9 p.m. Parents can get TWO kids in for the price of only ONE during the Open Play hours. (Woo-hooo! We mamas love a "two for one" deal.)
Regular admission is $6.50 for kids ages 2 to 5, and it's $8.50 for kids ages 6 to 17. Little ones under the age of 2 are FREE with one paid admission.
Parents, on the other hand, are ALWAYS free. (But moms, remember that the kids have to be wearing socks to play at JumpZone.)
Happy Friday, and happy jumping! After a few hours at JumpZone, the kids will sleep like babies tonight.