Love a little gossip but hate to do something you teach your kids not to do? Yep, we get it. That's why we only spread around the "Good Gossip," — celebrity news minus any mean stuff. So have as much as you want because this "dish" is all guilt-free.
As always, this feature is sponsored by Great Day Farms, a national brand based right here in NWA. Look for their products at the Walmart Supercenter. Click HERE to like them and get coupons on their Facebook page.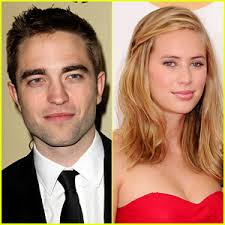 Has Robert Pattinson found a new love? The Twilight star is reported to be dating Dylan Penn, the 22-year-old daughter of Sean Penn and Robin Wright. One of Pattinson's friends has said that he's "just dating around."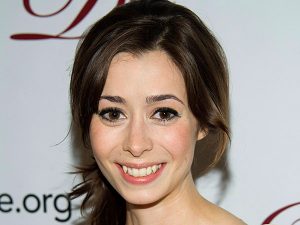 What's up with "the mother" in the show How I Met Your Mother? Her name is Cristin Milioti, and she's starting to get recognized for her important role in the hit show's farewell season. She said, "I was out dancing with my best friend, and in the middle of doing the robot to a Rihanna song, a guy asked me if I was "the mom." I was so embarrassed." Cristin is also playing the wife of Leonardo DiCaprio's character in the new movie "The Wolf of Wall Street." Cristin says she spends some of her spare time playing the ukulele and watching RuPaul's Drag Race.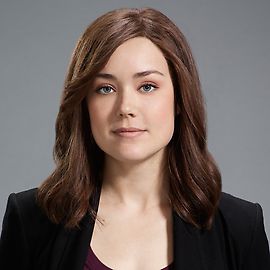 Speaking of hit shows, a new one called "The Blacklist" is fast becoming a hit with viewers. It stars Megan Boone and James Spader. Megan seems like a newcomer but she says she has been working in the shadows for a long time and has paid her dues. "I would take jobs to keep food on the table and a roof over my head. …It just felt like it was time for me, but it's still an exciting surprise." Boone said that, although she was nervous about acting with legend James Spader, she has gotten to know him and he makes her feel comfortable. "Now we're a team," she said.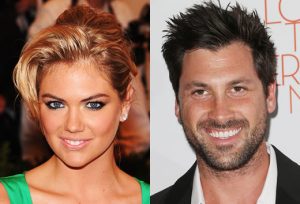 People magazine is calling them the "hottest couple on Earth." Maksim Chmerkovskiy and Kate Upton appear to be dating, as evidenced by their hand-in-hand stroll through New York City recently. The two met each other through a mutual friend several months ago, and the relationship has turned into something more serious. "They have a lot of chemistry," said a source quoted in the magazine.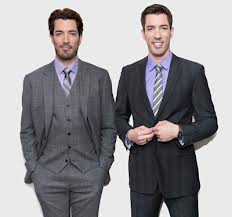 How cute are those Property Brothers from HGTV? Right? Imagine how surprised their mother was when, four minutes after Jonathan was born, she was greeted by a surprise twin — Drew! She had no idea she was carrying twins! Drew is a Realtor who also likes to act and direct and has a girlfriend. Jonathan has studied construction and design but is also an accomplished magician. He, however, is still single and says he's a third wheel with Drew and his girlfriend.
Kaley Cuoco, who stars as Penny on The Big Bang Theory, is engaged to tennis player Ryan Sweeting. The couple had only been dating for a few months but Kaley said that "From day one I just knew immediately, and it's been magic." The couple were photographed together recently at the Emmy Awards last month.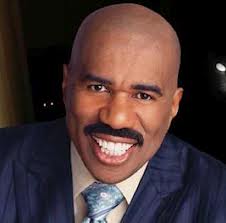 There's an inspiring story about comedian Steve Harvey in the most recent issue of People magazine. It details his career low — when things were so bad that he was living in his car and sending 75 percent of his income to his two oldest children after his divorce. His drive to keep trying helped him get a break in 1993 and he has been on television ever since. He spends half the year in Atlanta filming Family Feud. And he says he wrote the book "Act Like a Lady, Think Like a Man" (which also become a movie) as a dating manual for his daughters. He has been remarried to wife Marjorie since 2007, and the couple have 7 children.
Source: People magazine, October 14, 2013 edition
Good Gossip is sponsored by CCF Brands, a Northwest Arkansas company which makes Great Day All Natural Eggs. These eggs are produced by happy hens who are fed premium vegetarian diets with no animal fats, animal by-products, or antibiotics. Great Day Farms also offers hard-boiled eggs, which you can find in the deli section of the Walmart Supercenter. (Love the hard-boiled eggs because they're peeled and ready to eat! Perfect in salads.)