By Andi Douglas, nwaMotherlode.com beauty editor and mama of 3
BB creams?
What on earth could that mean? If you have noticed this buzz word (phrase?) popping up in beauty mags, you are probably curious as to what this actually means and the benefits of shelling out the extra dough.
I, personally, thought it referred to a spherical BB, as in "you'll shoot you're eye out", and figured it was just another gimmick.
But, I dug a little deeper and think I may have found the key to my lazy-girl beauty routine.
BB stands for beauty balm, which translates to a rich, moisturizing, multitasking cream.
The common denominator to most of the creams is a moisturizer with SPF protection, but depending on the formula you choose, your BB cream can also fight acne, smooth wrinkles, improve skin texture and even add a light tint. All that on one easy step…sold! Take my money, please!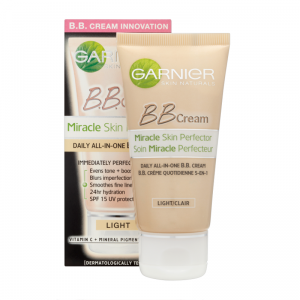 Ah, speaking of money…like most beauty breakthroughs, the BB craze started at the top of the makeup counter food chain and trickled its way down to my beloved drugstore aisles.
Here are two top choices, great for everyday wear and special occasions:
Garnier Skin Naturals Miracle Skin Perfector Daily All-in-One BB Cream smells delicious (always a bonus) and leaves skin with a natural looking glow and evens skin tone and texture. ($12, Walmart)
Smashbox Camera Ready BB Cream SPF 40 can be worn with or without foundation and is available in four different shades, making it easy to match to almost any skin tone. ($39,Sephora.com)
Just like any new beauty trend, eventually every brand will have its own version, so your choices will have a plethora of choices to match your skin type or needs.
At my tiny Neighborhood Market I saw 4 different Garnier formulas of BB cream with varying shades, which prompted my little research product. Anything that saves me a few steps and gives me more pillow time sounds okay by me.

Have a question for Andi, beauty blogger and fellow mama? Andi welcomes your questions and feedback to Beauty Buzz. E-mail her at mamas@nwaMotherlode.com.