Love a little gossip but hate to do something you teach your kids not to do? Yep, we get it. That's why we only spread around the "Good Gossip," — celebrity news minus any mean stuff. So have as much as you want because this "dish" is all guilt-free.
As always, this feature is sponsored by Great Day Farms, a national brand based right here in NWA. Look for their products at the Walmart Supercenter. Click HERE to like them and get coupons on their Facebook page.

Taylor Swift recently tweeted a cute pic of her cat, Meredith, posing amidst a row of high heels in Taylor's closet. We think this cat has awesome taste in shoes.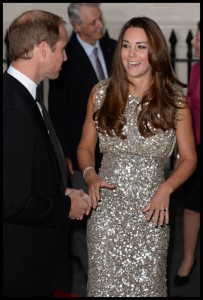 New parents Will and Kate finally got a date night. On September 12th, the couple attended a charity event in London. Onlookers said they didn't even appear to be checking their mobile phones too much, which may be because they know the new nanny so well. The nanny is 71-year-old Jessie Webb, who was also nanny to Prince William. A formal royal chef at the palace said that Jessie really is like Mary Poppins and loved to play with the boys as they were growing up. "I would take food up to the nursery, and it wouldn't be unusual to see Jess having a gunfight with William and Harry hiding behind the sofa. …There was always so much fun and laughter." Jessie has never been married and is considered a very traditional nanny.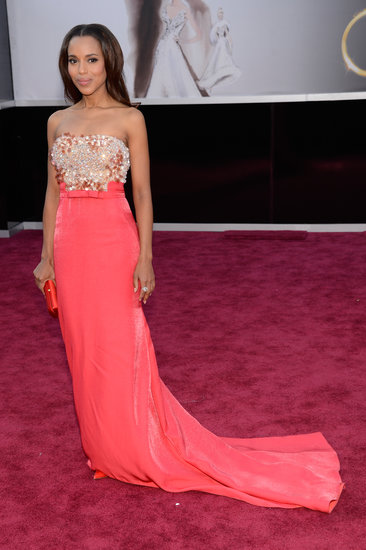 The recent edition of People magazine names Kerry Washington as "The Best Dressed Woman in the World." We think it's worth noting that this honor went to a celebrity who is NOT known for baring it all and avoids skintight clothes. "It just doesn't really fit my personality. I'm not overexposed in my life, and I tend to not be overexposed on the red carpet. …It's not dressing like a nun, and it's also not dressing like I'm in a swimsuit competition. It's finding the middle ground." (Here's wishing more celebrity women would find the middle ground as well as Kerry Washington does!)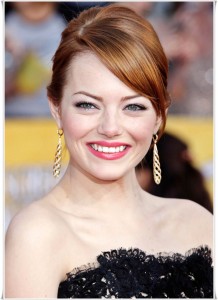 Some of the other People magazine fashion awards went to the following women: Jennifer Lawrence was noted for the "Best High Fashion Style." Jessica Chastain was honored for the "Best Red Carpet Style." Jenna Dewan-Tatum, wife of Channing Tatum and new mom, was given the award for "Best Pregnancy Style." For "Best Classic Style," the honoree is Emma Stone. And Nicole Richie was recognized for having the "Best Trendsetting Style." For all the fashion awards, check out the September 30th issue of People magazine.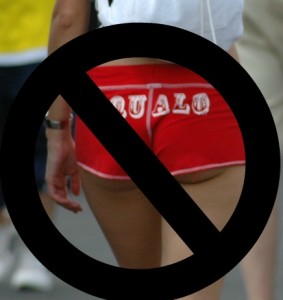 Kudos to People magazine for calling out some of the "worst trends" in fashion this year. The worst fashion offenses include: knee-high gladiator sandals; bralettes (bras as shirts); drop-crotch pants; exposed side-butt in dresses; and "under butt" (which is when a butt cheek falls out of way-too-short shorts.)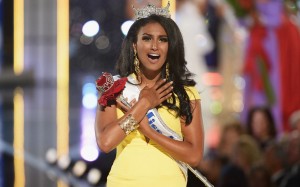 The newly crowned Miss America Nina Davuluri is the first Indian-American to win the title. In a recent interview, Nina said she once struggled with bulimia as a college student after gaining weight on junk food. Embarassed to go to the gym, she started losing weight by using Jillian Michaels DVDs and then later did cario classes and hired a personal trainer, who taught her about strength training. She has lost 53 pounds since college and has kept off the weight for more than a year.
Source: People magazine, September 30, 2013 edition
Good Gossip is sponsored by CCF Brands, a Northwest Arkansas company which makes Great Day All Natural Eggs. These eggs are produced by happy hens who are fed premium vegetarian diets with no animal fats, animal by-products, or antibiotics. Great Day Farms also offers hard-boiled eggs, which you can find in the deli section of the Walmart Supercenter. (Love the hard-boiled eggs because they're peeled and ready to eat! Perfect in salads.)