Love a little gossip but hate to do something you teach your kids not to do? Yep, we get it. That's why we only spread around the "Good Gossip," — celebrity news minus any mean stuff. So have as much as you want because this "dish" is all guilt-free.
As always, this feature is sponsored by Great Day Farms, a national brand based right here in NWA. Look for their products at the Walmart Supercenter. Click HERE to like them and get coupons on their Facebook page.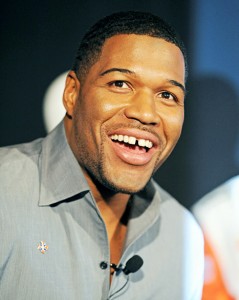 If you've got twins, you'll want to see the adorable feature article on celebrities who are also parents to multiples. Celebs featured in the most recent edition include Michael Strahan (of Live with Kelly & Michael), Lisa Marie Presley, Ken Jeong (of The Hangover movies), Fredricka Whitfield (a CNN Newsroom anchor), and Chely Wright (country music star). Strahan, Presley and Jeong all have twin girls. Whitfield has boy/girl twins, and Wright has twin boys.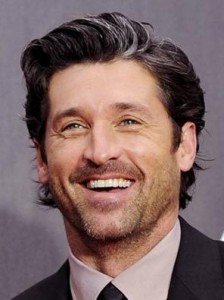 Oh, Patrick Dempsey. Can you get any more McDreamy? When asked about the last time he cried, Dempsey said "I'm moved to tears quite a bit. I'm a big crier. Sometimes your kids say something, and it's so amazing with insight. Their wisdom, whether they realize it or not — there's something so beautiful in that." Dempsey, who is a race car driver in addition to his work on Grey's Anatomy, is also starring in a miniseries about racing called Racing Le Mans.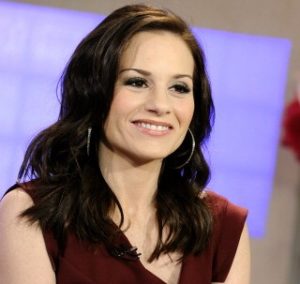 Remember former American Idol judge Kara DioGuardi? These days she stays busy as mama to 7-month-old son Greyson. Kara and her husband Mike had Greyson via gestational surrogate because Kara was diagnosed with the BRCA2 cancer gene mutation. Her own mom died of ovarian cancer at only 50 years of age, so Kara opted to have her ovaries, uterus and fallopian tubes removed a year ago. She said, "Grey may not know my grandmother or mother, but I can sing the songs they sang to me and I know he'll feel connected to them through me. That's what I love about music."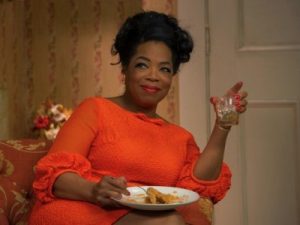 Have you seen Oprah Winfrey in Lee Daniels' The Butler? She's amazing in this movie. And the subject material of the movie meant a lot to her personally. "My mother was a maid, her mother was a maid, her mother was a maid, her mother was a slave. My grandmother's dream for me was that I would be not just a maid, but a maid for some good white folks." In recent feature article about her life after her record-setting talk-show, Oprah says she is LOVING the ability to wake up when her body wants to, which seems to be around 7:24 a.m. She also says she loves the show Scandal, her iPad (which she proofs shows for OWN on) and she is never out of touch with her long-time BFF, Gayle King. Source: People magazine August 26th and September 2nd, 2013 editions Good Gossip is sponsored by CCF Brands, a Northwest Arkansas company which makes Great Day All Natural Eggs. These eggs are produced by happy hens who are fed premium vegetarian diets with no animal fats, animal by-products, or antibiotics. Great Day Farms also offers hard-boiled eggs, which you can find in the deli section of the Walmart Supercenter. (Love the hard-boiled eggs because they're peeled and ready to eat! Perfect in salads.)