Love a little gossip but hate to do something you teach your kids not to do? Yep, we get it. That's why we only spread around the "Good Gossip," — celebrity news minus any mean stuff. So have as much as you want because this "dish" is all guilt-free.
As always, this feature is sponsored by Great Day Farms, a national brand based right here in NWA. Look for their products at the Walmart Supercenter. Click HERE to like them and get coupons on their Facebook page.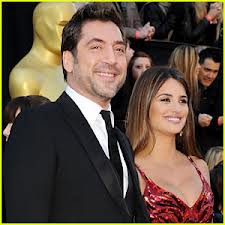 Actress Penelope Cruz and Javier Bardem welcomed their second child, a girl, on July 22nd. Born July 22nd, the baby girl's name is Luna and joins a 2-year-old big brother named Leo.
Wow, they grow so fast, don't they? Christie Brinkley's daughter Sailor is already 15 years old, and the lovely mother and daughter duo were recently photographed for the cover of magazine Bella NYC.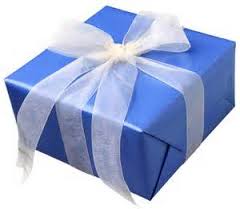 The new royal baby has received some great gifts from all over the world. Prime Minister David Cameron sent the prince a box set of Roald Dahl children's books. And he also received a miniature polo mallet, which William unwrapped after playing in the Audi Polo Challenge early this month. The government of Finland sent the couple a care package containing newborn essentials in a box that can even double as a crib. Every mom in Finland receives this gift. The Prime Minister of Austrailia gave the baby a plush Bilby toy as well as a donation toward research of this endangered species. The Assembly of First Nations in Canada gave the baby a pair of Manitobah Mukluks.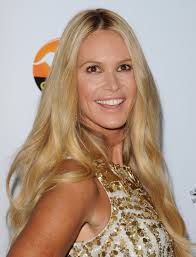 Elle Macpherson eloped with billionaire Jeffrey Soffer in Fiji. They were originally scheduled to be married later this year in Aspen. There were about 15 guests at the secret ceremony, including Elle's two sons who are now 15 and 10. She said her new husband is the "sexiest man I've ever met. It's his personality. I love him."
Often called the hardest-working guy in show business, Ryan Seacrest has yet another new job. He will be the host of the new game show called Million Second Quiz, which will air on NBC. It premieres on September 9th at 7 p.m.
Megan Fox and husband Brian Austin Green are expecting their second baby. It's a quick turn-around for this new mom, who gave birth to their first child, Noah, about 10 months ago.
Source: People magazine August 19, 2013 edition

Good Gossip is sponsored by CCF Brands, a Northwest Arkansas company which makes Great Day All Natural Eggs. These eggs are produced by happy hens who are fed premium vegetarian diets with no animal fats, animal by-products, or antibiotics. Great Day Farms also offers hard-boiled eggs, which you can find in the deli section of the Walmart Supercenter. (Love the hard-boiled eggs because they're peeled and ready to eat! Perfect in salads.)