Love a little gossip but hate to do something you teach your kids not to do? Yep, we get it. That's why we only spread around the "Good Gossip," — celebrity news minus any mean stuff. So have as much as you want because this "dish" is all guilt-free.
As always, this feature is sponsored by Great Day Farms, a national brand based right here in NWA. Look for their products at the Walmart Supercenter. Click HERE to like them and get coupons on their Facebook page.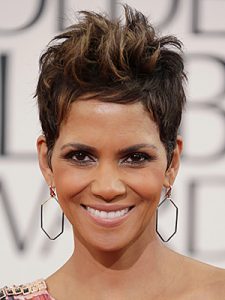 Halle Berry is married! The actress wed her actor fiance, Olivier Martinez, in a small ceremony in France on July 13th. Halle and Olivier met in 2010 on a movie set. They're expecting their first child together this fall, a boy, who will join big sister Nahla. Halle arrived at the ceremony (attended by 60 family members and close friends) in a vintage car decorated with bridal tulle. Nahla wore a wreath of flowers in her hair. After the ceremony, the couple had a garden dinner party and the evening ended with a fireworks display.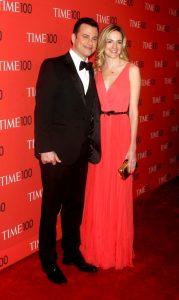 Wedding bells also rang here in the U .S. for late-night comedian Jimmy Kimmel, who married Molly McNearny, a co-head writer on his talk show, Jimmy Kimmel Live. Known for his love of a good prank, Jimmy was surprised to find that his bride was the one playing tricks on their wedding day. She asked their friend actress Gabourey Sidibe to walk down the aisle in a wedding dress to start off the ceremony. Guests said it was hysterical. Some of the celeb guests at the wedding included Jennifer Aniston and Justin Theroux, Matt Damon, Ben Affleck and Jennifer Garner, and Ellen DeGeneres and Portia de Rossi.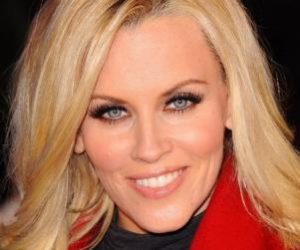 Jenny McCarthy will join the panel on The View on September 9th. (Elisabeth Hasselback and Joy Behar are leaving the show.) McCarthy has also recently started dating a fellow celeb, Donnie Wahlberg from boy band New Kids on the Block.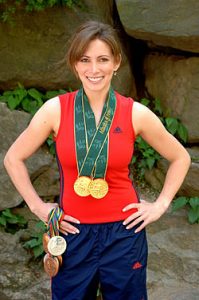 After having treatment for a rare form of ovarian cancer, Olympic gymnast Shannon Miller has had a miracle baby girl. Her doctors discovered her cancer when she went in for a checkup before trying for a second child. (She and her husband have a 3-year-old son.) One year after an intense round of chemo, the couple was allowed to begin trying for another baby and assumed they'd need to use the eggs that doctors had preserved for Shannon before her chemo. But she got pregnant right away on her own. Their daughter, Sterling Diane Falconetti, was born June 25th. Shannon said, "Even when I won five medals in 1992, I was back in the gym the next day. I didn't stop and enjoy things along the way. I've started to do that much more. Now I'm grateful for each day."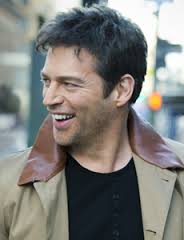 Even super hot, super talented, super famous men have a thing for ugly furniture. People magazine recently featured Harry Connick Jr.'s beautiful home in Connecticut. Harry says he and his wife, Jill Goodacre, and their three daughters really like to hang out at home. Their location in Connecticut allows them to "just live our lives and not really deal with the industry," he said. His wife did the interior design (check out the magazine to see the photos) but Harry said he still misses one piece of furniture. "I used to have a La-Z-Boy in here until my wife made me move it out. It had a New Orleans Saints logo on it and a cup holder. I think Jill got it for me as a joke but I thought it was the greatest thing I'd ever seen."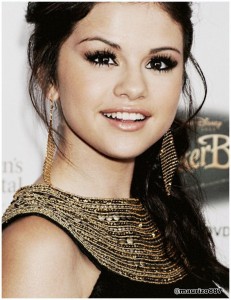 And even super popular singers and Disney stars get a little starstruck sometimes. Selena Gomez said she recently met Bradley Cooper. "…I don't even remember what I said — that's how embarrassed I was. I wanted to say he was a great actor, but he blinded me with his eyes." (Totally understandable, Selena. We've seen his eyes on screen and can only imagine how awesome they are in person.)
Source: People magazine July 29, 2013 edition

Good Gossip is sponsored by CCF Brands, a Northwest Arkansas company which makes Great Day All Natural Eggs. These eggs are produced by happy hens who are fed premium vegetarian diets with no animal fats, animal by-products, or antibiotics. Great Day Farms also offers hard-boiled eggs, which you can find in the deli section of the Walmart Supercenter. (Love the hard-boiled eggs because they're peeled and ready to eat! Perfect in salads.)