It's Tuesday which means it's time for a little "Good Gossip" — the only guilt-free celebrity gossip column in Northwest Arkansas. We scour the magazines and the Web for the latest in celebrity news, being careful to weed out the nasty rumors so that you can enjoy your gossip without the guilty conscience. As always, this feature is sponsored by Great Day Farms, a national brand based right here in NWA. Look for their products at the Walmart Supercenter. Click HERE to like them and get coupons on their Facebook page.
FYI: Great Day Farms is also the premier sponsor of the very first Mom Prom in Northwest Arkansas! It's happening May 4, 2013 at the Springdale Holiday Inn Ballroom. Get the prom details by clicking here. And sign up for a chance to win free tickets by clicking here.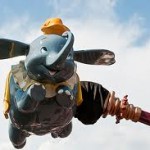 Remember that time you spent all day riding kiddie rides at an amusement park with your kids? Well, celebrities do that, too! Kevin Costner was recently caught on camera on the Dumbo ride with his 4-year-old son Hayes during a trip to Disneyland in Paris.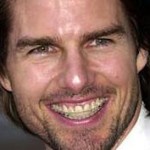 If your teenager is complaining about getting braces, it might help them to know that even celebrities have spent their time in the dental trenches. Some of the famous faces that once sported braces include Tom Cruise in 2002, Faye Dunaway in 2002, Gwen Stefani in 1999, Fantasia in 2010 and Faith Hill this year! For pictures of the stars in braces, check out the most recent issue of People magazine and flip to page 26.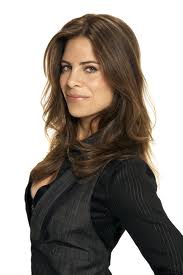 One of reality television's top trainers, Jillian Michaels, has published a new book with tips for staying slim. Jillian says drinking a cup of cofffee or a chemical-free caffeine supplement 30 minutes before exercising can help you last longer in a workout. She also said that she puts peppermint oil on her wrists because it is supposed to increase exercise intensity. The last tip is great for busy moms because she says time spent on your feet (and we mamas have a lot of that ) is good for you. She said that people with desk jobs should pace around or stand up more throughout the day to help stay slim.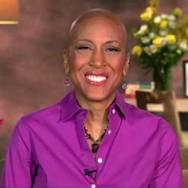 If you've been rooting for Robin Roberts of Good Morning America to make a strong comeback from her cancer treatment, you were probably thrilled to see her back at the anchor desk this morning on GMA. Yay Robin! Her inspiring story is in the most recent issue of People magazine, where she talks about the day she had the bone marrow transplant. She said she remembers that her transplant specialist, Dr. Sergio Giralt, injected a syringe filled with her sister's stem cells into a catheter in Robin's chest, and as he did so, he said a prayer. "I love that he prayed," Robin said. You can hear more about Robin's unique journey on a special edition of 20/20 this Friday, February 22nd.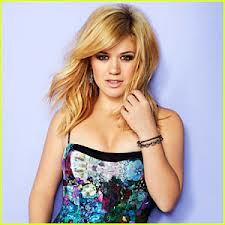 You may have heard that Kelly Clarkson is getting married. Her Mr. Right is Brandon Blackstock, who also happens to be the stepson of Kelly's mentor, Reba McEntire. Kelly's engagement ring is a canary yellow diamond sunk deep into a beautiful diamond setting. So pretty! The decorations for the outdoor wedding will be earthy, with yellow roses and sunflowers and will feature the couple's favorite meals — steak for him and turkey and gravy for her. Congrats to the happy couple!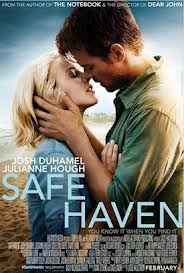 Do you like Nicholas Sparks' novels? His latest just hit theaters on Valentine's Day and stars Julianne Hough and Josh Duhamel in Safe Haven. But get this: When Nicholas Sparks and his wife designed their dream home in North Carolina, they included amenities like a theater room and a bowling alley. But we think the most genius idea they had was including a secret passageway which leads to a "napping room." Sparks goes in for 20-minute power naps to help fuel his imagination. Mamas of Northwest Arkansas…. what we need is a napping room and time to take some naps!
Source: People magazine February 25, 2013 issue

Good Gossip is sponsored by CCF Brands, a Northwest Arkansas company which makes Great Day All Natural Eggs. These eggs are produced by happy hens who are fed premium vegetarian diets with no animal fats, animal by-products, or antibiotics. Great Day Farms also offers hard-boiled eggs, which you can find in the deli section of the Walmart Supercenter. (Love the hard-boiled eggs because they're peeled and ready to eat! Perfect in salads.)