Attention all shoe and handbag addicts: Get ready to SHOP. Because the mother of all shoe and handbag sales is this Saturday.
We think this may be the most genius idea for a non-profit fundraiser ever invented because everyone truly wins. Shoe lovers are able to clear some space in their closets by donating gently used shoes to the event. And shoe lovers are also able to shop this event and pick up brand new lovelies for — here's the amazing part — $10 per pair of shoes. TEN BUCKS, people. This is serious.
This annual sale is happening this Saturday, January 26, 2013 at Arvest Ballpark. Doors open at 8 a.m., but you'll definitely want to go early to this event and get in line. (Some people go as early as 6 a.m. or sooner.) The early birds will get the best selection of new and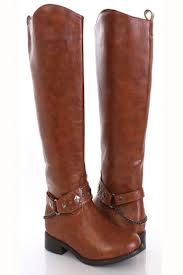 gently used shoes — all of which will be on sale for only $10 per pair. (Can you say SCORE? Your feet are going to love you.)
There's a reason why this sale happens at a huge ballpark. There are more than ONE THOUSAND pair of shoes — and we haven't even mentioned the handbags yet!
If you happen to be a handbag junkie, you'll feel right at home at this event because it features handbags in addition to women's, men's and children's shoes. Each handbag is also only $10.
This popular event has grown each year, and this year it will include new features like the "Designer Corner." This area of the sale will feature high-end brands that will sell for only $20 per pair. Keep in mind that many of these shoes are brand new and were donated by local shoe stores like Warren's. They may have originally retailed for more than $200, so we're talking about a 90% savings off the original price.
You can move from the "Designer Corner" over to the "Bargain Bin," where you can browse through shoes that will sell for only $2 per pair. It's a perfect opportunity to stock up on flip-flops and other less expensive shoes for the summer.
Mark your calendar for this sale on Saturday, January 26th, and grab a few friends to take with you to make it even more fun to shop.Keep in mind that the money for this event will go toward counseling services for kids and adults right here in our community. Because mental illness is not discussed as often as other illnesses, most people don't realize that it affects more people than cancer, heart disease and diabetes. So the money from this fundraiser is incredibly important for Northwest Arkansas. For more info on this event, click HERE.