Now that the New Year is underway, we need to get back to the business of enjoying a little "Good Gossip" — the only guilt-free celebrity gossip column in Northwest Arkansas. We scour the magazines and the Web for the latest in celebrity news, being careful to weed out the nasty rumors so that you can enjoy your gossip without the guilty conscience. As always, this feature (published every other Tuesday) is sponsored by Great Day Farms, a national brand based right here in NWA. Look for their products at the Walmart Supercenter. Click HERE to like them and get coupons on their Facebook page.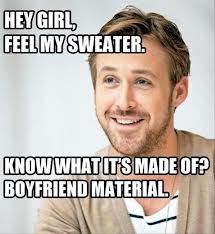 Hey girl, let's eat cookies and read about Ryan Gosling. The latest issue of People magazine features the oh-so-handsome star on its cover and includes about a zillion photos of him inside. But we liked these unusual details included in the article: Ryan once attended a fundraiser for a deaf school after being invited by the school online. (The invitation was written in the popular "Hey, girl…" meme.) At the event, Ryan mingled, took photos with parents and kids and paid 50 bucks for a $1 glow-in-the-dark cotton candy. He also learned enough sign language to be able to say please and thank you to each child he visited with. Knowing this little fact makes us love him even more than we did in his breakout role in The Notebook so many years ago.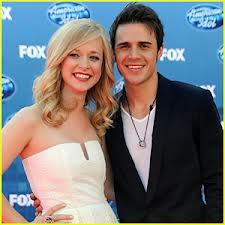 No worries! Our Arkansas American Idol winner is going to be fine. Kris Allen and his wife Katy were in a car accident on New Year's Day, but it seems like the couple (and their dog, who was also in the car) are all going to be okay. More than okay! Because they also revealed that they're expecting a baby later this year. Congrats to the parents-to-be. Glad everyone is okay.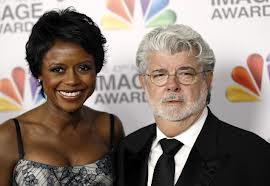 Star Wars creator George Lucas is getting married to DreamWorks animation chairman Mellody Hobson. They've been a couple since 2006. This is Lucas' second marriage and the first for his fiance.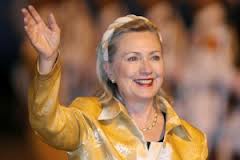 Even high-powered political figures like Hillary Clinton look forward to some much-needed down time at home. As you know, Clinton is stepping down from her role as Secretary of State and says she is ready for a break and more freedom in her schedule. In a recent People magazine feature story, Clinton said that she wants to "catch up on mundane things like sleep and cleaning closets." Hopefully, more sleep will also help her recover from a recent scare with a blood clot. After the break, however, who knows what might be next for Hillary. She would only say, "I'll figure out what the next chapter is." Stay tuned.
Source: People magazine January 21, 2013 issue

Good Gossip is sponsored by CCF Brands, a Northwest Arkansas company which makes Great Day All Natural Eggs. These eggs are produced by happy hens who are fed premium vegetarian diets with no animal fats, animal by-products, or antibiotics. Great Day Farms also offers hard-boiled eggs, which you can find in the deli section of the Walmart Supercenter. (Love the hard-boiled eggs because they're peeled and ready to eat! Perfect in salads.)