Time to serve up a steaming hot dish of Good Gossip – the only guilt-free celebrity news column in Northwest Arkansas. We strip out all the nasty half-truths and give you only the good stuff. This delicious post is sponsored by Great Day Farms, a national brand based right here in NWA. Look for their products at the Walmart Supercenter.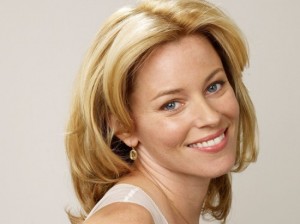 We love this quote from actress Elizabeth Banks, one of the stars of The Hunger Games. Banks just welcomed her second baby boy into the world on November 14, 2012. The baby, named Magnus Mitchell, joins an older brother named Felix, who is 20 months old. Spoken like a mom in the baby trenches, she wrote this on her website: "I now turn my attention to managing two boys under two. For which I am thankful. And all their poop. For which I am less thankful. Wish me luck."
Have you been to see Rise of the Guardians with your kids? If so, you heard the voice of Chris Pine as Jack Frost. Chris is profiled in a recent issue of People magazine and said that on his last trip to Tuscany, he spent time learning about food, wine, cooking and about the region. Apparently it paid off because Chris said the last meal he made for himself was a spaghetti bolognese because it's one of the "best dishes of all time."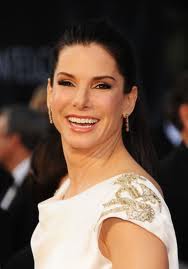 Celebrity playdate alert: Sandra Bullock and her ultra-cute 2-year-old, Louis, recently met up in New Orleans with Camila Alves McConaughey (wife of Matthew McConaughey), and their daughter Vida, who is also 2. Camila is expecting the couple's second child.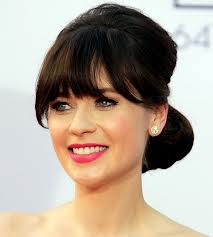 If you'd like to get a few gift ideas from celebrities, check out the December 3rd issue of People magazine. Zooey Deschanel (star of New Girl, a show we LOVE) recommends some cute pj's from Victoria Secret. They're called Cotton Mayfair Pajamas. And she also likes the Grid-It iPad case for people who are always on the go with their tech toys. You can find that case at www.flight001.com. Christina Applegate (star of Up All Night) made gift recommendations for babies and kids, and she likes this Buff Baby Rattle, which only costs about $8. She says that baby boys and girls don't put it down. You can find the rattle on the website thespoonsisters.com.
Source: People magazine December 3, 2012 issue

Good Gossip is sponsored by CCF Brands, a Northwest Arkansas company which makes Great Day All Natural Eggs. These eggs are produced by happy hens who are fed premium vegetarian diets with no animal fats, animal by-products, or antibiotics. Great Day Farms also offers hard-boiled eggs, which you can find in the deli section of the Walmart Supercenter. (Love the hard-boiled eggs because they're peeled and ready to eat! Perfect in salads.)