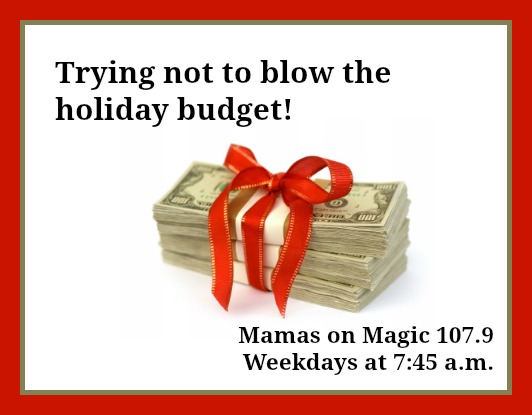 Happy Friday, mamas! Are you heading out to do a little holiday shopping this weekend? We know how hard it is to not get caught up in the Christmas rush and end up spending too much money. Nobody likes to be flat broke in January!
So today during our Mamas on Magic segment, we talked about our attempts to stay on budget in December. It's not easy, but it's possible. If you missed the segment that aired on Magic 107.9 this morning at 7:45 a.m., click the blue bar below to hear it now.
Here are a few more helpful articles about not spending too much green this season.
How Do You Stay on a Budget During the Holidays, from the Real Simple website
9 Genius Ways to Save Money this Christmas, from the Good Housekeeping website