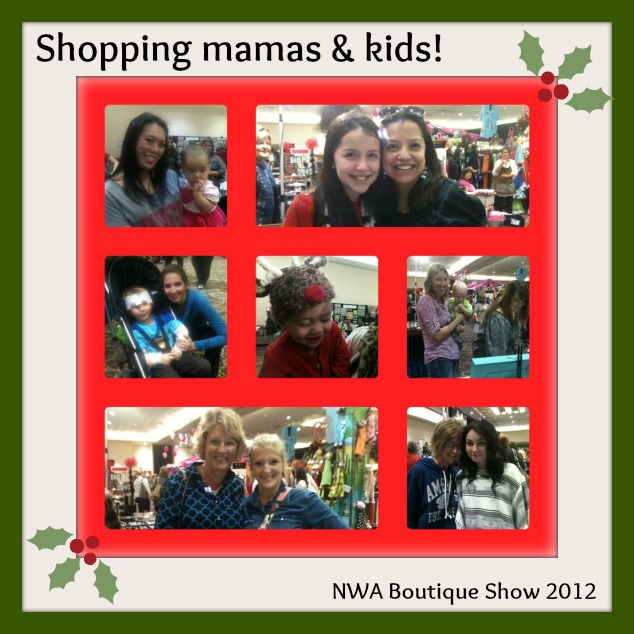 We had SO much fun at the NWA Boutique Show on November 9-10, 2012. This event is always popular but this year the crowds were AMAZING. Seriously, the place was packed pretty much the entire time we were there, which was most of two days!
We were able to visit with so many moms (and often babies and kids, too) who stopped by the nwaMotherlode booth to say hello and to throw their name in the drawing for the free washer and dryer giveaway from Metro Appliances & More. (Click here to see who won!)
Shannon snapped a few photos with her iPhone during the Boutique Show, so we're sharing them today in these nifty picture collages we whipped up at PicMonkey.com. (It's a super fun photo site that is free to use, just in case you're wondering.)
We want to say a big thank you to everyone who came by our booth. It's always a real treat for us to be able to meet people in person because most of the time we only see you in cyberspace! We hope you guys know how much we appreciate you in the online world and in the real one.
If you missed the NWA Boutique Show, here are links to a few of the vendors who were at the show: