Time to serve up a steaming hot dish of Good Gossip – the only guilt-free celebrity news column in Northwest Arkansas. We strip out all the nasty half-truths and give you only the good stuff. This delicious post is sponsored by Great Day Farms, a national brand based right here in NWA.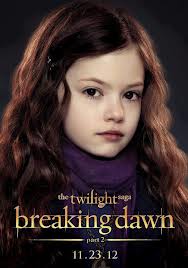 Raise your hand if you're just a teensy bit excited about this weekend's premiere of the final installment of the Twilight franchise — Breaking Dawn, Part 2. (Our hands are shooting up over here.) Wait until you see the cutie who is playing the daughter of our favorite vampire couple. Renesmee is being played by Mackenzie Foy. It's the first movie for the young actress, and she said that Taylor Lautner taught her how to throw a football while on the movie set when they weren't busy shooting scenes.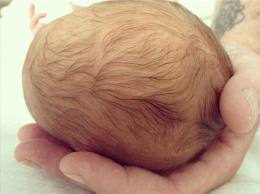 Tori Spelling and husband Dean McDermott recently welcomed their fourth baby into the world. His name is Finn Davey McDermott and he is 10-weeks-old now. During the pregnancy, Tori had to deal with hospitalization and bedrest due to placenta previa. She had a C-section at 37 week, and she and the new baby are now doing fine. (Tori uploaded the picture at left of Baby Finn's sweet little head to her Twitter page shortly after his arrival.) Finn's nursery is decorated in a safari theme. Tori and Dean have three other children together, all under the age of 6. Dean also has a 14-year-old son from a previous relationship.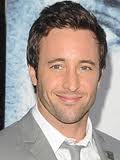 Add this one to the long list of unusual celebrity baby names. Actor Alex O'Loughlin (who stars in  Hawaii 5-0) and girlfriend Malia Jones recently had a baby boy and his name is… Lion O'Loughlin. At least Lion's big half-brothers will be right there with him. One of the other son's name is Saxon and the other is Spike.
Reese Witherspoon was recently photographed out and about with the new tiny man in her life — newborn son Tennessee James. And boy, is he cute! Click over HERE to see the photo on the People magazine website.
Source: People magazine website reports

Good Gossip is sponsored by CCF Brands, a Northwest Arkansas company which makes Great Day All Natural Eggs. These eggs are produced by happy hens who are fed premium vegetarian diets with no animal fats, animal by-products, or antibiotics. Great Day Farms also offers hard-boiled eggs, which you can find in the deli section of the Walmart Supercenter. (Love the hard-boiled eggs because they're peeled and ready to eat! Perfect in salads.)