There'll be a Sidewalk Sale this weekend, October 12-14, 2012, at Fleet Feet Sports in Fayetteville. Both shoes and athletic clothes will be marked down, so this might be a good time to stock up on workout gear.
Fleet Feet is known for their high quality walking and running shoes as well as their staff, which is trained to custom fit each foot to the shoe that will truly work best. If you're into customer service and personal attention, this will quickly become your go-to store. These people are experts at what they do.
Plus, we think their shoes are CUTE. Love these Mizuno Inspire shoes, with the cool color combinations. It's a lightweight, flexible shoe that provides extra cushioning in the heel and forefoot. (Cute + comfy = awesome.
)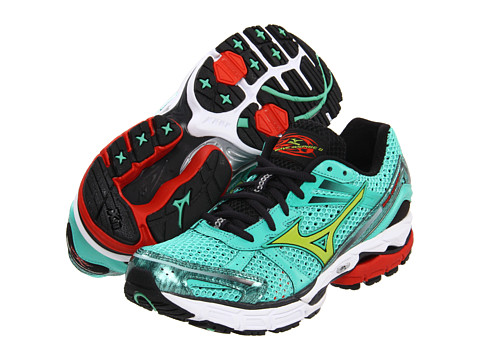 The Sidewalk Sale will include high quality shoes marked as low as $40, which is less than half off for some of these brands. Check out the sale at 1020 East Harold, which is just off North College Avenue in Fayetteville. For directions, call them at 479-571-8786 or visit them online by clicking HERE.